Maple & Cherry Kitchen in Aged Papyrus & Hazel Suede
Maple & Cherry Kitchen in Aged Papyrus & Hazel Suede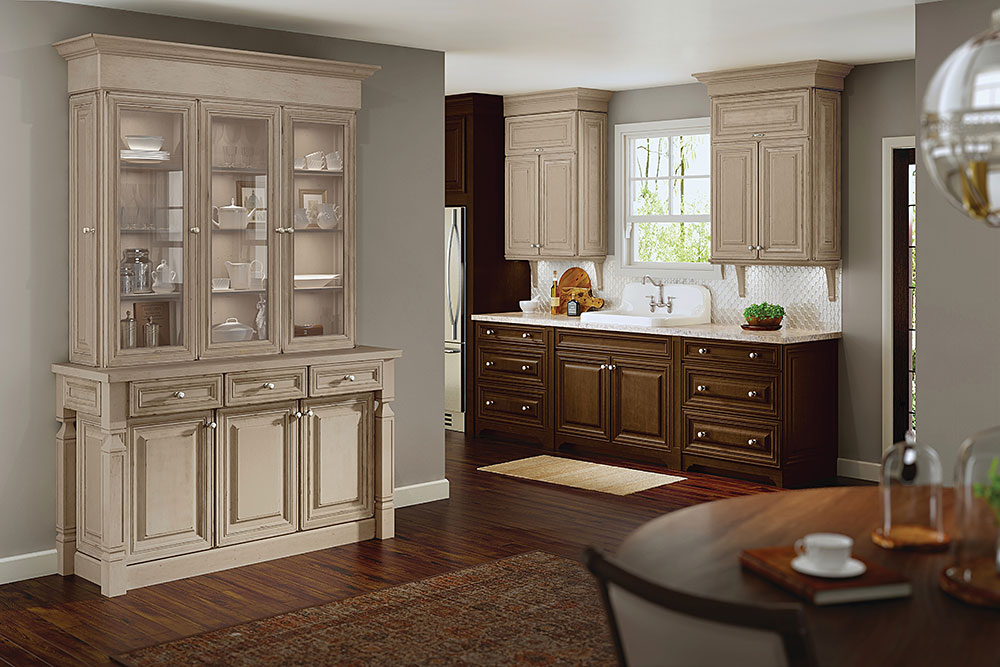 Room Details
Aged Finish does an excellent job of replicating the sense of family heirloom furniture. On select cabinets and the featured hutch in this kitchen, the finish adds to the already intricate design of the door, as does adding corbels. In an open floor plan like this, the f inish also does a good job tying spaces together.
Additional Images
Sign Up for Email Updates
Sign up to receive information about our special offers, promotions, and product updates. Don't worry, your privacy is secure.