Maple Kitchen in Aged Concrete
Maple Kitchen in Aged Concrete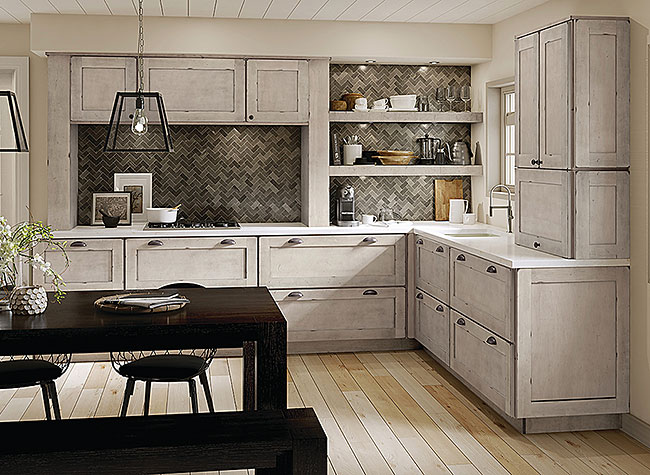 Room Details
Pairing this simple door style with our Aged Technique creates a clean look, with texture for interest. Focusing on the "feel" of the materials, this kitchen pulls together a smooth countertop, V-groove ceiling, patterned wall tile and a wooden floor with variations to create a classic-yet-dynamic sensibility.
Additional Images
Sign Up for Email Updates
Sign up to receive information about our special offers, promotions, and product updates. Don't worry, your privacy is secure.