Maple Kitchen in Aged River Rock & Kaffe Cherry
Maple Kitchen in Aged River Rock & Kaffe Cherry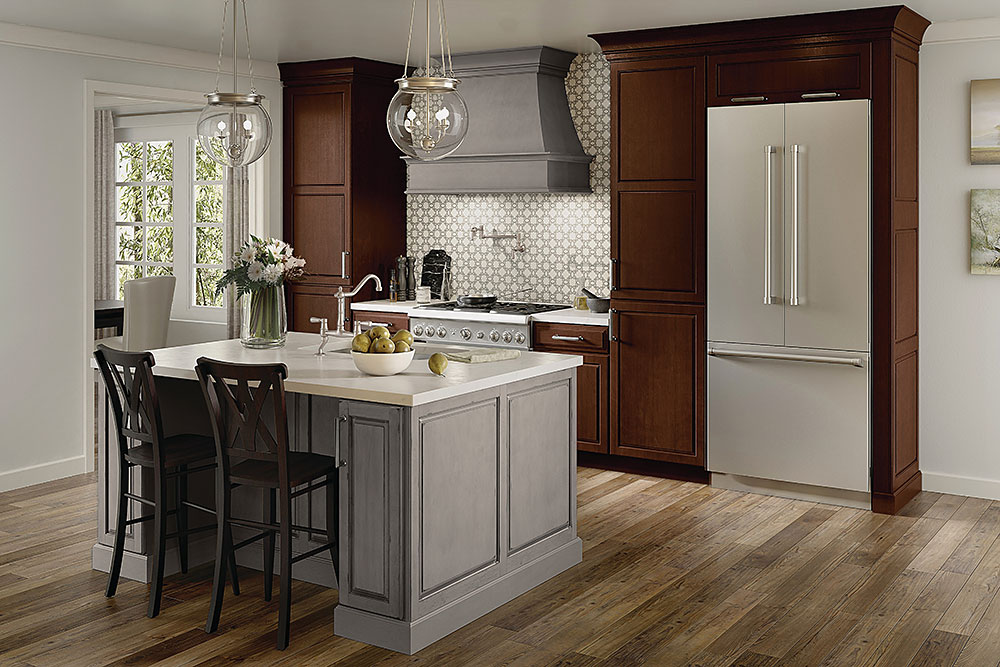 Room Details
A mix-and-match approach can create a unified statement, as demonstrated by the high contrast between Aged River Rock (on the hood and island) and the Kaffe finish on the cabinets—then furthered by the tile and the deliberately inconsistent stain of the flooring.
Additional Images
Sign Up for Email Updates
Sign up to receive information about our special offers, promotions, and product updates. Don't worry, your privacy is secure.