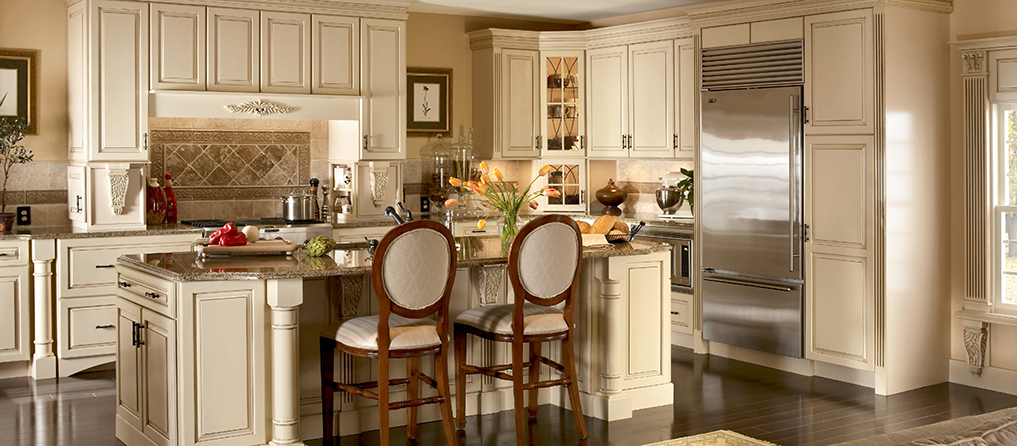 AUTHENTIC REFINDED TIME-HONORED
If these walls could talk, they would recite stories rich with history and unforgettable experiences. The warm, natural wood and refined elegance draw people in to create an authentic space where memories are made. Just the right balance of conventional grace and lived-in comfort creates your dream kitchen.
Characteristics
Door styles featuring solid wood, raised panels and bead detail are an elegant choice.
A Bergere chair with curved-wood details and generous upholstery is a classically enduring style.
Family treasures that have been passed down through generations fill a space with fond memories.
Displaying a bouquet of lush peonies in a porcelain vase portrays an unforgettably classic look.
Photo Gallery
View room photos that match this design style in photo gallery.
Cabinet Doors
View cabinet doors.