Posted by KraftMaid Marketing on 7th Oct 2013
Diane messaged us about her positive experience with KraftMaid® cabinetry. Here is what she shared about her recent kitchen renovation:
KraftMaid Cabinetry,
We have a home that was built in 1939 as war-time housing here in British Columbia, Canada. We recently decided to renovate and add 16′x29′ to our house, 16′x17′ of that to the kitchen. A carpenter by trade, my husband did all of the work himself.
We KNEW when we were going to build our kitchen that we were going with KraftMaid Cabinetry. As soon as we picked up the KraftMaid® cabinetry booklets at Haney Lumber in Colville, WA, my husband and I decided to pick out which cabinets we both liked but not tell the other one until we both had finished looking. Amazingly, both of us were immediately drawn to the natural hickory cabinets with the walnut inlay. They are BEAUTIFUL!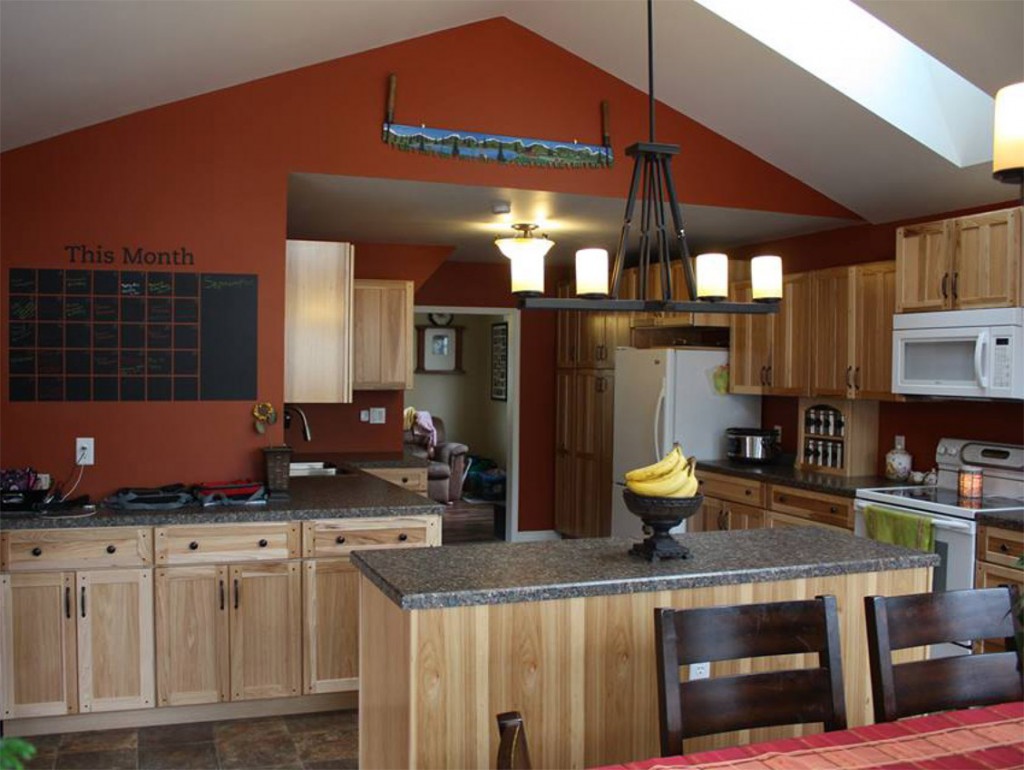 We LOVE that all of our cabinets came with the soft-closing Whisper Touch glides and hinges. And I am absolutely in love with my new pantry, among many other things!
Everything turned out exactly as we had dreamed it would. We had amazing help from Jacob at Haney Lumber; he went through with us the KraftMaid design program and helped us build our dream.
We are a busy family of 4 and this kitchen will go through our children growing up, many dinners, years of laughter, board games, fun and baking together. Thank you for making such a superior cabinet!
Sincerely,
The Langman Family
Do you have KraftMaid® cabinetry in your home? Send us a direct message and some pictures. You may be the next feature on our Facebook page or blog!