(Video) Part 2: Behind the scenes of celebrity renovator's kitchen and home remodel
Posted by KraftMaid Marketing on 22nd Jan 2015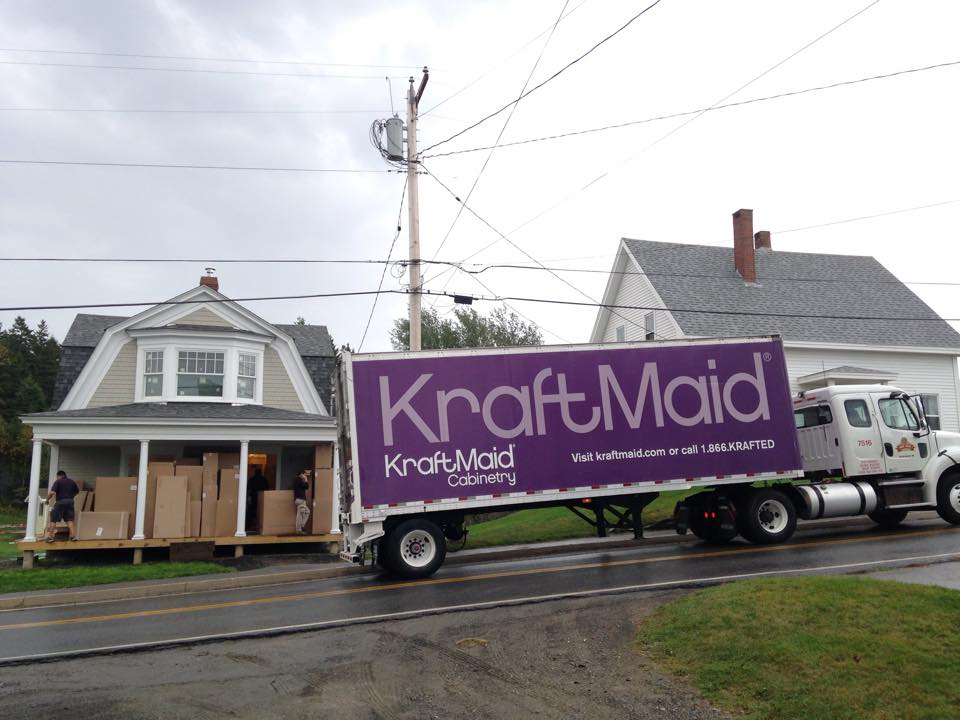 Cabinetry arrived at Sea Cove Cottage. As you may know from Part 1, Sea Cove Cottage is the 1,300-square-foot home of Steve Thomas – the current Habitat for Humanity ReStore Spokesperson and former Emmy-Award-winning host of This Old House and Renovation Nation.
As a long-time friend and professional associate of KraftMaid, Steve asked us to help him design and install cabinetry for a cottage in Maine, where he and his family plan to live during the winter months.
Small, functional kitchen
With so many size options to choose from, Steve was able to create built-in bookshelves for his library using KraftMaid cabinetry. "The bookshelves look custom-made for the space," he says. The shelves were ordered straight from KraftMaid's catalog, making them less expensive than custom cabinetry. "It's a really good cabinet for the price," says Steve.
Cozy reading nook
A reading nook was not part of Steve's original plans. It was inspired by the neighbor's daughter, who thought the small space under the eaves of the roof was a cozy spot to play with her dolls. Steve says, "A lot of what makes a project fun is being able to discover design possibilities." The built-in bench seating with storage and a nearby reading lamp makes great use of the limited space in the house. "This is the kind of space that captures the imagination."