Available on Maple, Oak, Cherry, Birch and Hickory 1
For a natural look, a stain color is applied and then hand-rubbed into the wood ensuring rich, consistent color coverage.
Stains enhance the inherent beauty of each wood type. Natural characteristics such as wood grain, mineral streaks and knots become more prominent, which may create lighter or darker effects in the color.
The color of a stain can vary on the various parts of the same door. End grain and veneer absorb more stain than other wood components of the door, resulting in a darker color.
1 Finish availability varies for each type of wood
Available finishes

Chestnut on Maple
Cinnamon on Maple

Cognac on Maple

Ginger on Maple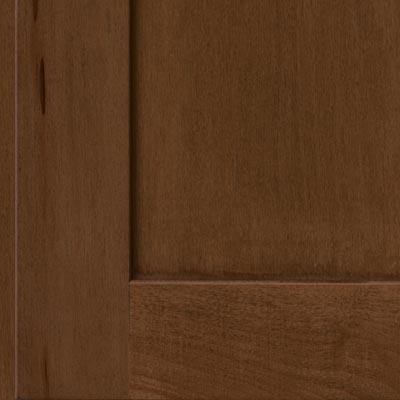 Hazel on Maple

Honey Spice on Maple

Natural on Maple

Molasses on Maple

Parchment on Maple

Fawn on Oak
Sunset on Cherry

Husk on Oak

Slate on Maple

Autumn Blush on Cherry

Cabernet on Cherry

Chocolate on Cherry

Kaffe on Cherry

Peppercorn on Cherry

Saddle on Cherry

Baltic on Cherry

Cannon Grey on Maple