Availability varies on Cherry
This labor-intensive finish process gently turns back the hands of time, leaving a vision of heirloom cabinetry that has been well loved and equally used. First, the unfinished door and drawer fronts are uniquely distressed and over-sanded throughout. Next, several coats of heavily pigmented stain saturate the wood for a rich, beautiful color. This semi-opaque stain allows the perfect hint of wood grain to come through. The corners and edges of the door and drawer fronts are over-sanded once again, revealing the natural beauty of the cherry.
The vintage finish technique involves multiple steps, which include random distressing and over-sanding, to create an aged appearance. Because of the hand-application of the different techniques, no two doors will look exactly alike.
Vintage finishes are in the same family as painted finishes and share the same characteristics. As wood naturally expands and contracts, the joints on the door do the same. Hairline cracks, such as joint lines, may result. Joint lines are normal and do not affect the strength of the door's construction.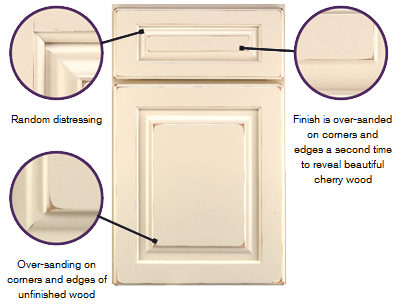 Available finishes

Vintage Biscotti on Cherry

Vintage Canvas on Cherry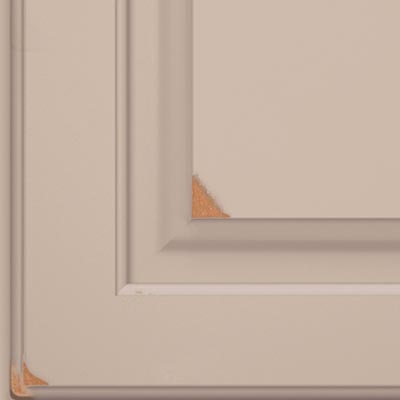 Vintage Chai on Cherry
Vintage Chai w/Cinder Patina on Cherry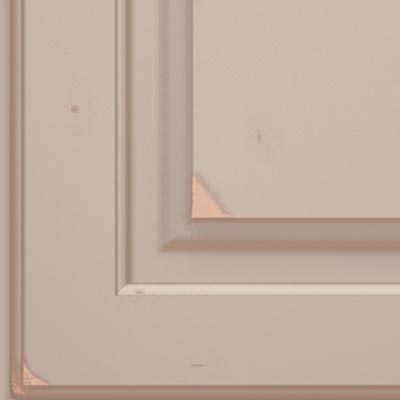 Vintage Chai w/Cocoa Patina on Cherry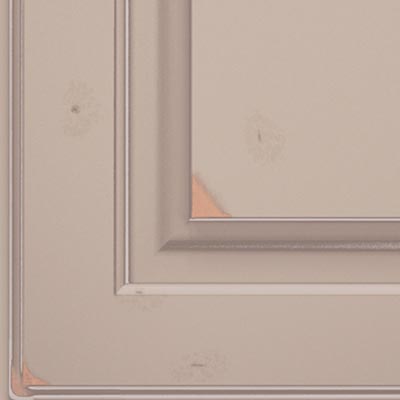 Vintage Chai w/Coconut Patina on Cherry
Vintage Greyloft on Cherry

Vintage Midnight on Cherry

Vintage Mushroom on Cherry

Vintage Onyx on Cherry
Vintage Pebble Grey on Cherry

Vintage Dove White on Cherry