3 EASY TRICKS TO HELP YOU FIGHT GERMS IN THE KITCHEN
Posted by KraftMaid on 3rd Jan 2018
Let's face it: Life is messy and, unfortunately, germy. That's especially true during cold and flu season. The kitchen is the last place you want to risk letting illness-causing bacteria and viruses fester, but it can be hard to eliminate what you can't see.
Fortunately, even small habit changes can make a big difference in protecting you and your family. Consider these KraftMaid® Kitchen Innovations to make fighting germs more convenient, which could help you achieve a cleaner, safer space.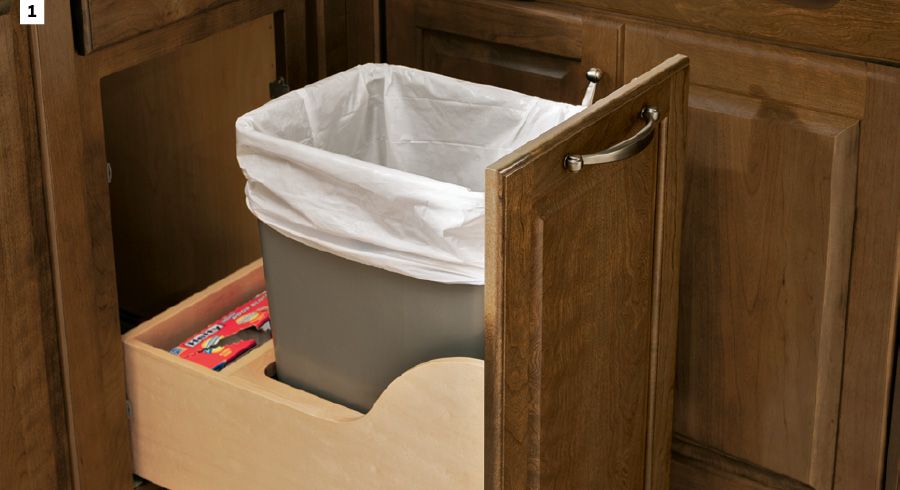 1. TOUCH-FREE TRASH
Foot-lever trash cans have to be kept out in the open, which can be unsightly. But keeping the wastebasket in a cabinet often means you have to open the cabinet with dirty hands, leaving germs behind for the next person who touches it. The KraftMaid Auto-Open Wastebasket keeps trash both hidden and hands-free. To open it, simply give it a nudge with a hip or knee.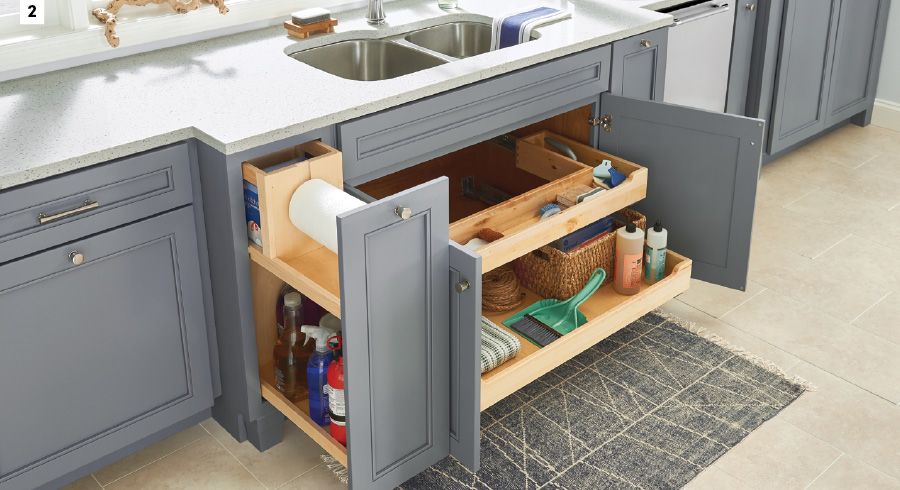 2. CONVENIENT CLEANING SUPPLY STORAGE
Keep cleaning supplies handy right where you need them, so it's easy to wipe down surfaces more often. The KraftMaid Pull-Out Base Cleaning Cabinet has room for multiple cleaning solutions and includes a built-in paper towel holder. It's also available with Auto-Open technology, which makes drying your hands convenient and sanitary.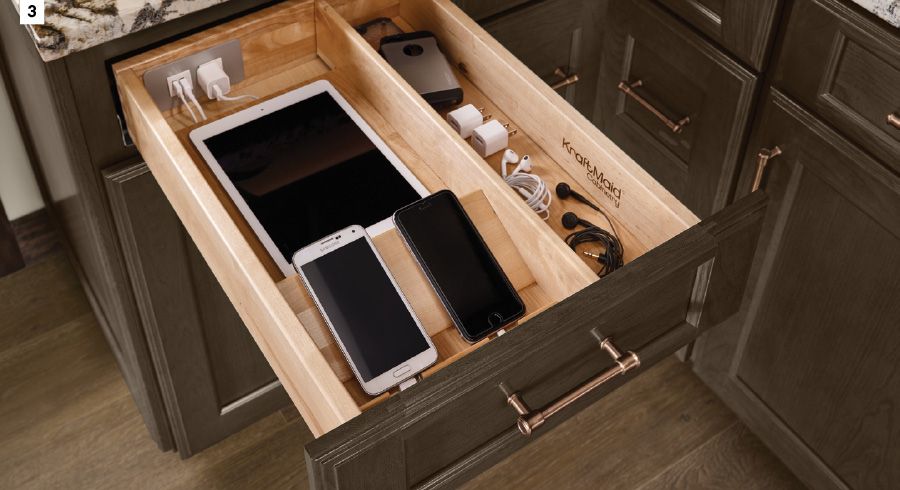 3. QUARANTINED PHONE AND TABLET CHARGING STATION
You probably don't even want to know how many germs are on your devices. Keep them off your counters and tables to help contain the invisible ick. The KraftMaid Charging Drawer lets you charge your phone and tablet close by, yet out of contact with your food-prep surfaces.
SHARE YOUR CLEAN-KITCHEN WISH LIST
What other kitchen features would you like to help prevent the spread of germs? Let us know in the comments section.