3 WAYS TO CREATE A COHESIVE LOOK THROUGHOUT YOUR HOME
Posted by KraftMaid Marketing on 13th Sep 2016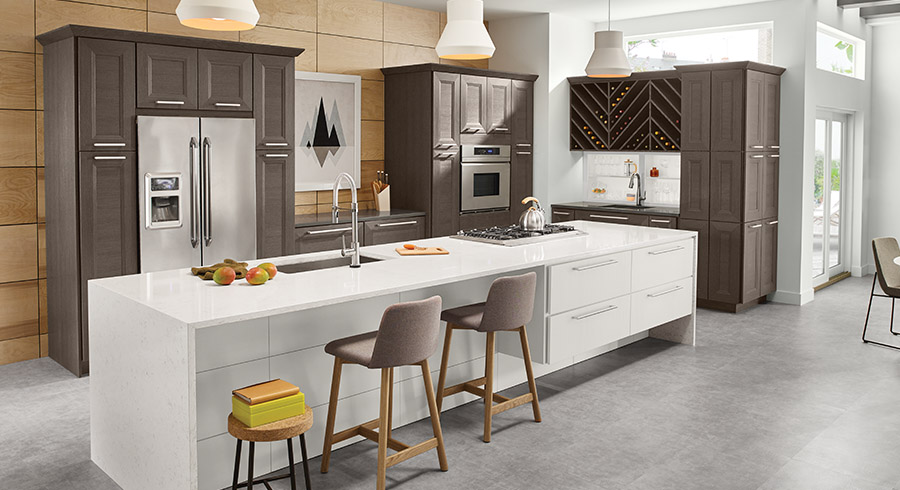 Many kitchens have a unique identity—a certain theme, matching décor or features that distinguish the space from the great room or living area. But often, the kitchen becomes the center of the action, whether it's the homework hub, entertainment area or place to unwind after a long day. For this reason, some people consider creating a cohesive look that seamlessly unifies their kitchen with its adjoining family room, dining area or entryway. From wall color to flooring, there are plenty of ways to accomplish this, including cabinetry.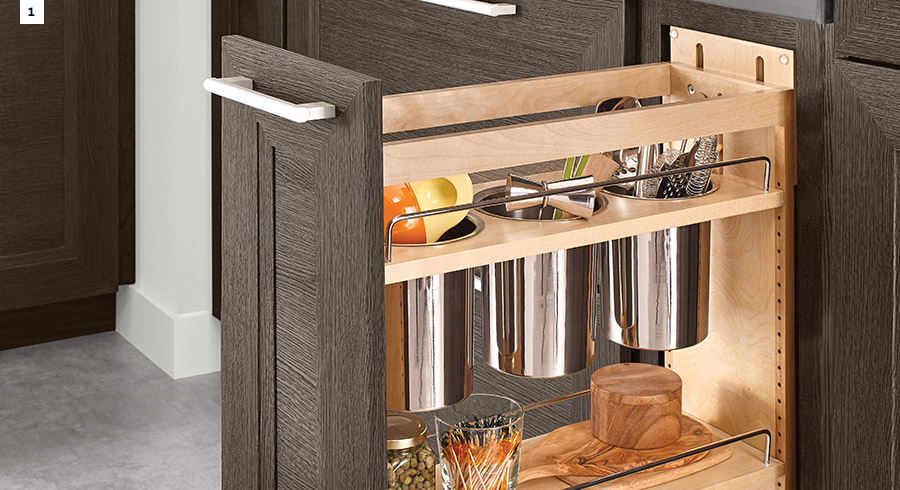 1. BLACK AND WHITE
With its large dining area and home office, this room is large enough to visually create two separate spaces. Instead, white cabinet doors and drawer fronts combine with crown molding, extending the look from wall to wall and making the space appear even bigger.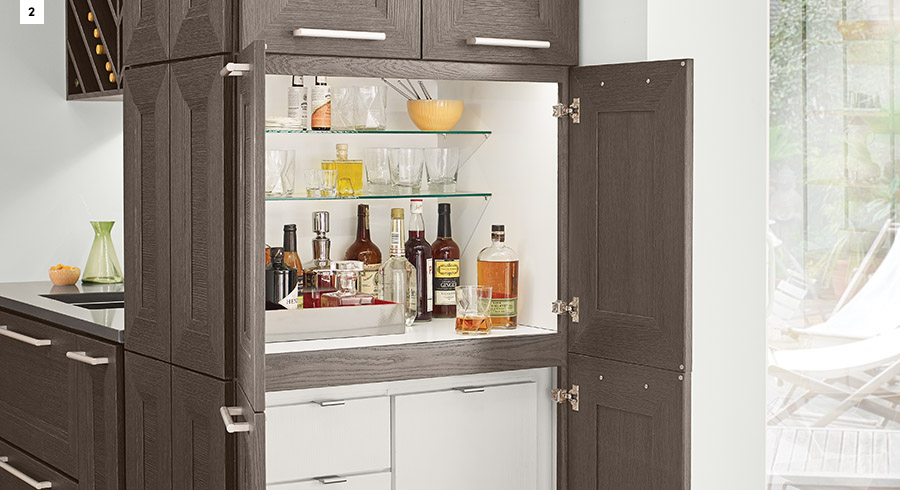 2. A GRAND ENTRANCE
Your mudroom or entryway can be just as elegant and functional as your kitchen when you coordinate the cabinets. This entryway, for example, features maple cabinets in Sage and Mushroom, which flow directly into the kitchen.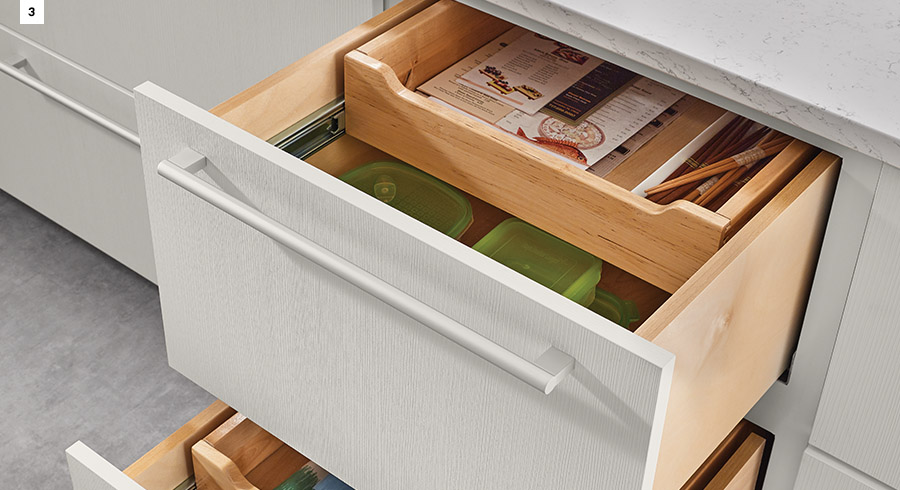 3. ONE ROOM, TWO WAYS
This open plan naturally joins the kitchen and the family room, but it's the cabinetry that really unites the two. The Mushroom finish in the family room is woven throughout the predominantly Sage kitchen, creating a unified look.
WHAT DO YOU THINK?
Which of these design ideas do you like best and why? Share your answer in the comment box below.