4 BATHROOM STORAGE SOLUTIONS TO SIMPLIFY YOUR LIFE
23rd Nov 2016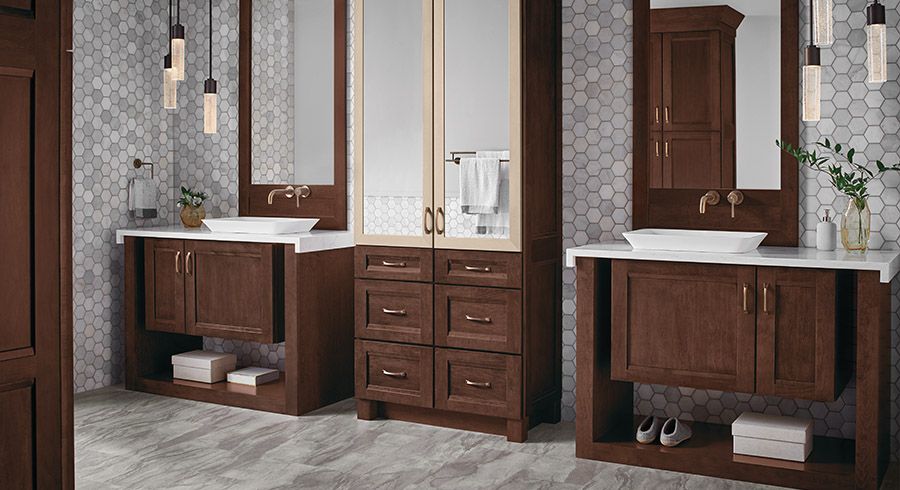 From the early morning rituals to prepare for the day ahead to brushing your teeth and turning in for the night, your bathroom gets plenty of everyday use. That's why a well-organized vanity is the key to making the most of your bathroom's space. Here are four of our favorite bathroom storage solutions that will help simplify your life.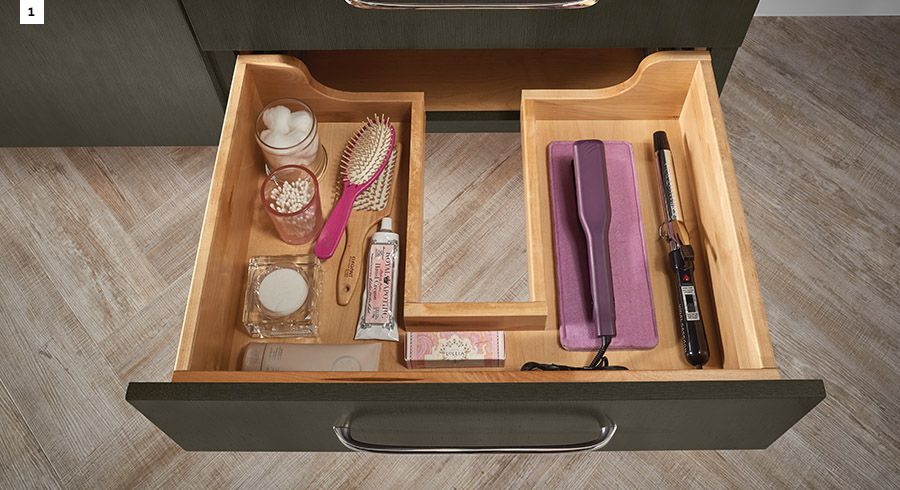 1. VANITY DELUXE ROLL-OUT TRAY
Thoughtfully designed to fit around plumbing, this Vanity Deluxe Roll-Out Tray extends fully for access to items stored in the far back.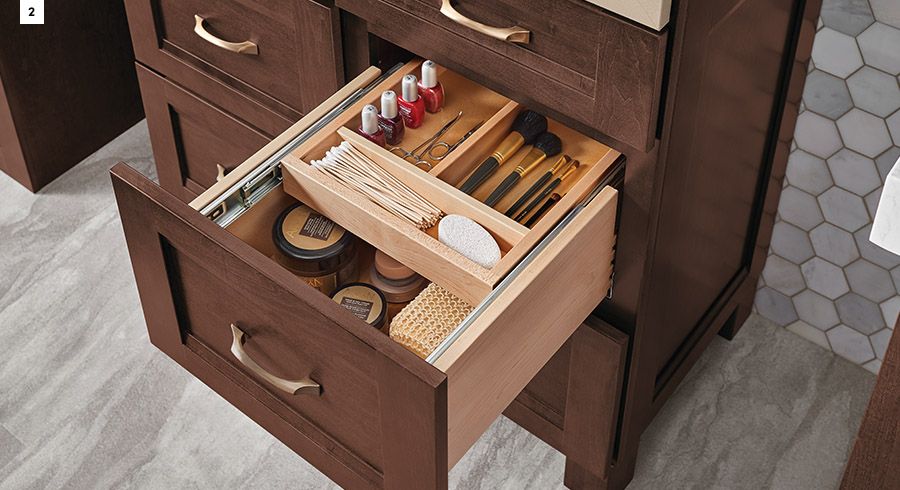 2. WOOD TIERED DRAWER STORAGE
With Vanity Wood Tiered Drawer Storage, you can easily organize smaller items that tend to get lost in the clutter. The top shelf slides back to reveal a deeper drawer and additional storage space.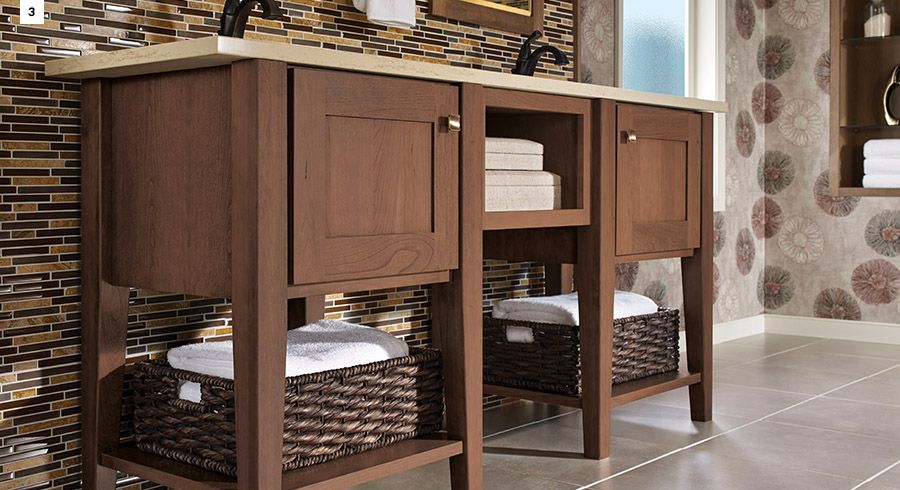 3. CONSOLE VANITY
A console vanity brings the open look of your favorite console table into your master bath or powder room. Towels and other large items can be stored in the standard cabinet or customized with a roll-out tray for easier access to smaller items.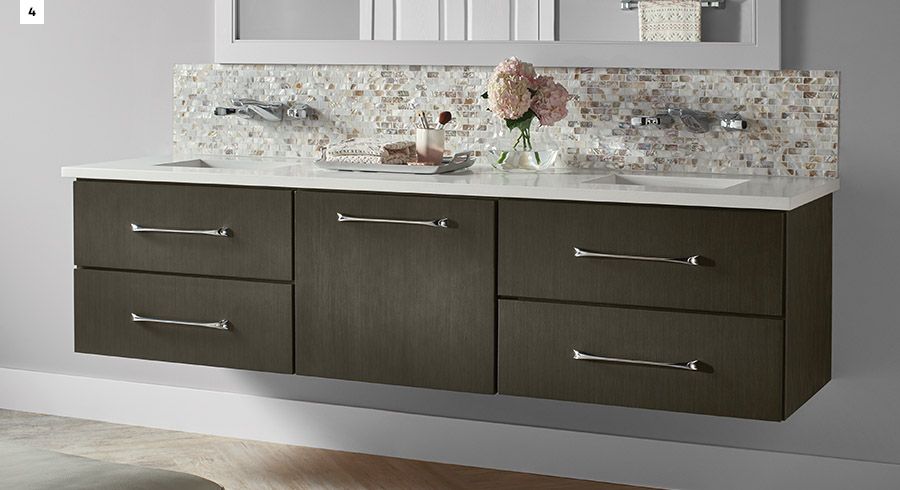 4. WALL-HANGING VANITIES
Known as a floating vanity, this contemporary design leaves space between the floor and the vanity and features three different storage options: Stacked drawers, offset doors, and standard doors.
WHAT DO YOU THINK?
Which of these design ideas do you like best and why? Share your answer in the comment box below.