Before or After Cabinet Installation? Four Considerations to Help Finalizing Your Flooring
Posted by KraftMaid on 24th Aug 2018
While it's not typically the focal point of a kitchen renovation, what lies beneath your feet is the foundation for your home's design. Wood versus tile, cork or rustic slate—the options for kitchen flooring have evolved greatly over the years. Though the decision shouldn't just be about what you choose, but also when to install your floors during the reno process.

Some contractors may have a general preference on whether to install flooring before or after cabinet installation, but as a homeowner, it helps to understand the pros and cons of both options so you can be confident in your decision. The path you choose can mean the difference between ordering flooring months before your cabinet selection or finalizing your options while waiting for cabinetry to arrive.

Before you finalize flooring and the next step in your renovation process, here are four things to consider about installation.
Protect your investment: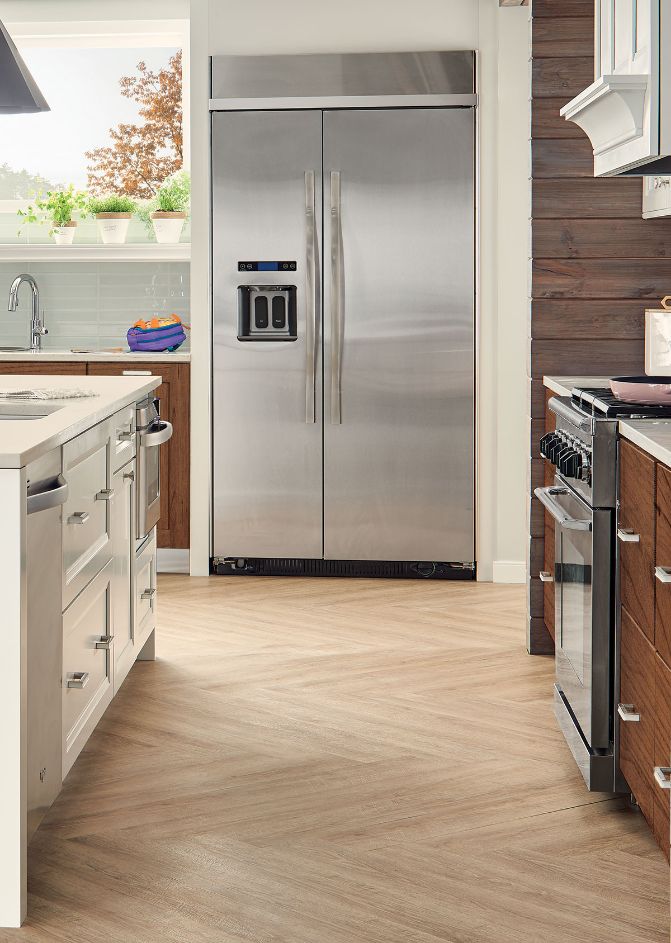 Installing cabinets first lends to less flooring damage from heavy kitchen materials. For example, if you've selected a hardwood, cork or laminate floating floor that clicks together, heavy cabinetry should not sit on top of it. This restricts movement and increases the chances of flooring separation, buckling and breaking.

The counter: By installing the floor first, you can avoid potential nicks or stains to your cabinets that could happen during the demo, install, and/or sanding process of the floors.
Compare the cost: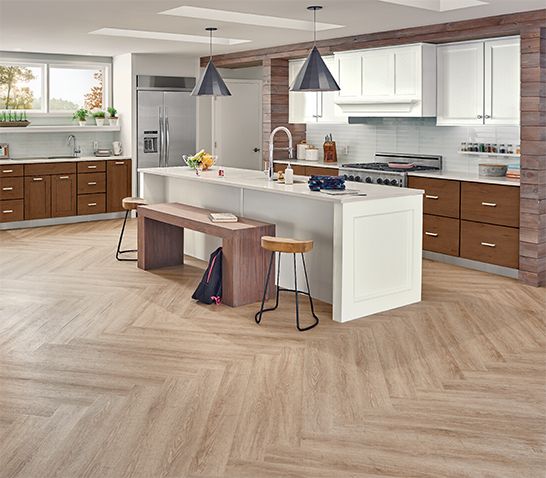 When flooring is laid down before cabinet installation, it's placed underneath where the cabinets will ultimately sit. Many contractors and homeowners consider this a waste of materials because you are paying for products that you will never see.

The counter: The cost of labor to cut flooring to fit around cabinetry after they are installed may be a pricier option for your budget. Consider all the nooks and crannies that need precise cutting to fit flush around your kitchen layout.
Consider the height:
If you are simply replacing your floors and not your cabinets (some DIY homeowners choose to reface, paint or replace cabinet doors), a thin flooring can be installed right up to the cabinets. This works with luxury vinyl, laminate or tile. The edge of the flooring is then covered by baseboard or molding adhered to the bottom of the base cabinets to create a finished look.

A great alternative to solid hardwood is engineered wood flooring that gives you the same look and feel by using wood veneer on top and high-grade plywood below. Regardless of what you choose, the established standard for the top of the counter is about 36 inches above the floor.

It's also important to note that, if you're including toe kick drawers in your kitchen design, put flooring down first to ensure that the bottom drawers can function properly.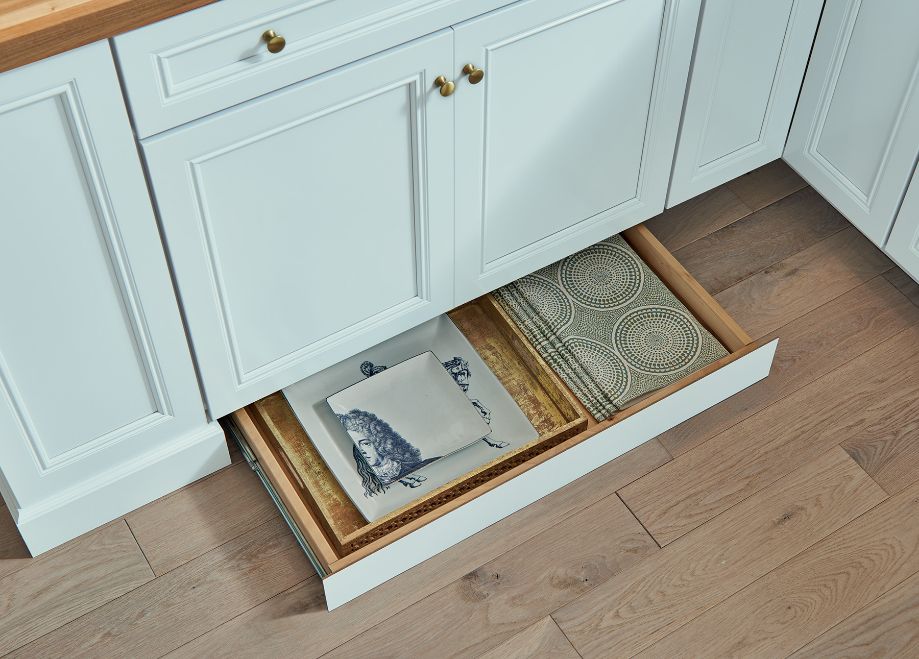 Create flexibility for future change: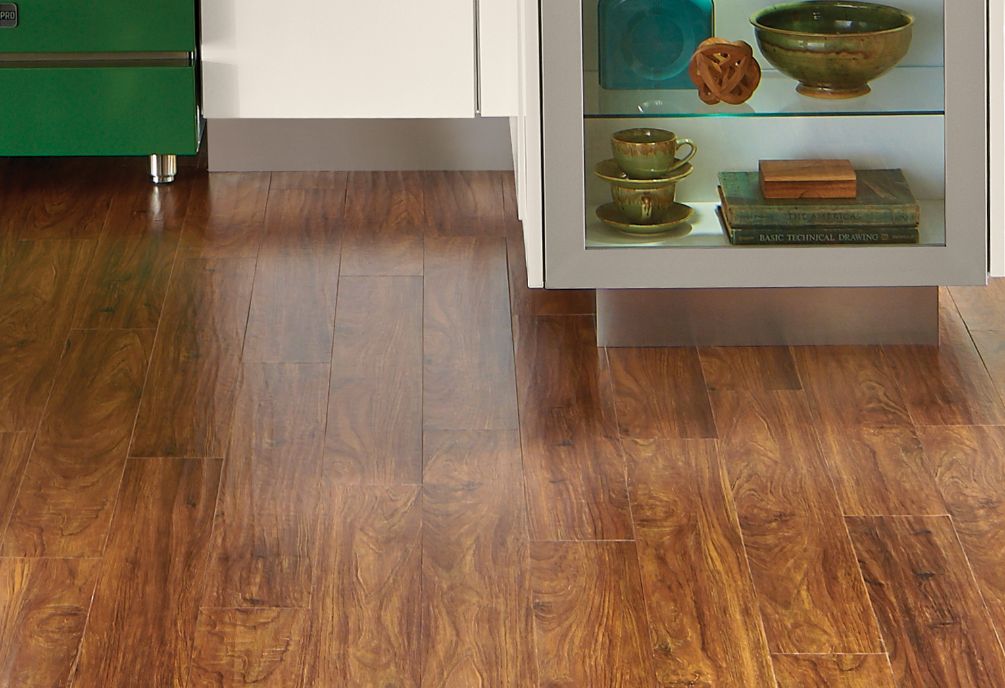 It might be years down the road, but if there's a possibility of updating your kitchen in the future, laying your flooring first is a better option. Having flooring under your cabinets creates a level foundation to allow for new appliances or cabinetry to be easily swapped out. The alternative is replacing parts of your flooring or your entire kitchen floor should you add on or tweak the layout in years to come.

Wherever you are in the journey of your kitchen renovation, having an idea of the types of flooring you'd like is a solid first step. Most homeowners are able to narrow flooring selections after choosing cabinetry. How about you? We'd love to hear and see the ideas you've brought to life in your dream kitchen.