How to Choose a Kitchen Remodeling Contractor
Posted by KraftMaid on 14th Jan 2021
---
Picking the right contractor to install your new kitchen is just as important as picking the right cabinets, countertops and flooring that will go in it. Here's how to choose an installer with confidence.
---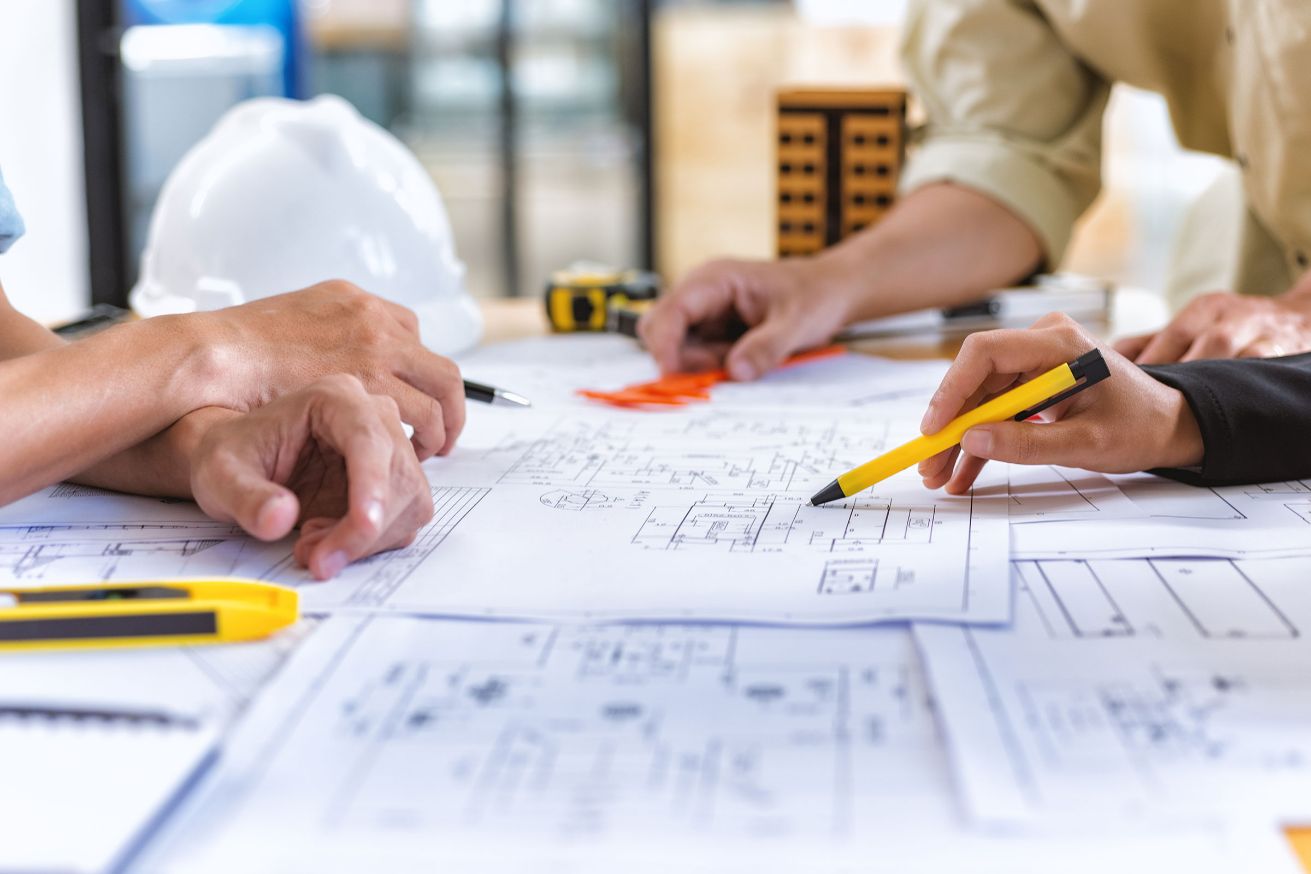 In the hands of a good contractor, a basic, inexpensive kitchen remodel can still knock your socks off. On the other hand, a substandard install can make the grandest designs fall flat. So how do you find the right contractor to turn all your precise planning into a finished product? Take your time. Do your homework. And follow these tips.
Start early.
Having preliminary conversations with contractors early in the planning process – even before you have a final kitchen design plan – can give you a better sense of how much of your total budget you'll need to reserve for construction and labor costs before you commit to other big purchases, like cabinets and countertops.
Plus, the contractor you ultimately want for your project may not be available right away. The sooner you start looking, the more flexibility you'll have finding a schedule that works for both of you.
---
Ask around.
Your next step is finding out who's out there. (And who to avoid.)
Word of mouth – Ask friends and neighbors which contractors did work for them. Talk to the associates at local home improvement retailers and building supply stores. They can tell you which contractors are long-time regulars who consistently do lots of business – in other words, the pros who are always in demand.
Trade organizations – National Association of the Remodeling Industry (NARI) and National Association of Home Builders (NAHB) have online member directories you can search. Remodelers who belong to trade organizations tend to be reliable and highly qualified, and take pride in their profession.
Online reviews – Consumer review sites, like Angie's List, HomeAdvisor, Better Business Bureau and Yelp, can offer some clues to a contractor's reputation.
---
Interview three candidates.
Comparing more than a handful of bids can quickly become confusing. Target three reputable contractors that appear to fit your needs, and set up in-person interviews. Add a fourth firm only if one of your initial choices is unavailable in your desired timeline or eliminated from consideration for other reasons.
---
Get their life story.
Find out as much as you can about a contractor's qualifications, credentials and methods.
Experience – Ask how long they have been in business and how many years they have been in the trades.
Licenses – Be sure that the contractor you choose is a licensed contractor, not just someone with a license to do business. (Licensing requirements vary by state. Consult your local building department.)
Insurance – Get a copy of their liability and worker's compensation coverage certificates to ensure everything is current.
References – Scope out projects that match the size and scope of your job. Look at recent jobs, as well as those completed a few years ago, so you can get an idea of how well their work has held up. Contact those homeowners to get a firsthand account of their experience.
Crew Members – Find out if your contractor will assign a dedicated team to your project. Maintaining a consistent crew on-site keeps things running smoothly, but having additional specialists come in for specific phases of the job may be necessary.
WorkDay – Understand what time of day the work starts and stops. Get an idea of what daily site cleanup and trash removal looks like. Know where tools and supplies will be stored.
---
Look beyond the bottom line.
Now it's time to start comparing quotes. (Once you've gotten everything from each candidate in writing, of course.)
Keep in mind that the lowest bid may not be your best option for various, sometimes obvious, reasons. Likewise, the highest bid doesn't always guarantee better results. Choose the contractor who offers the timeline, payment schedule, warranty and price that make you feel most comfortable.