How to Design a Kitchen Island
Posted by KraftMaid on 3rd Sep 2021
---
Literally and figuratively, a kitchen island becomes the central element in any kitchen that features one. Start with these tips and ideas on how to design a kitchen island that you'll love.
---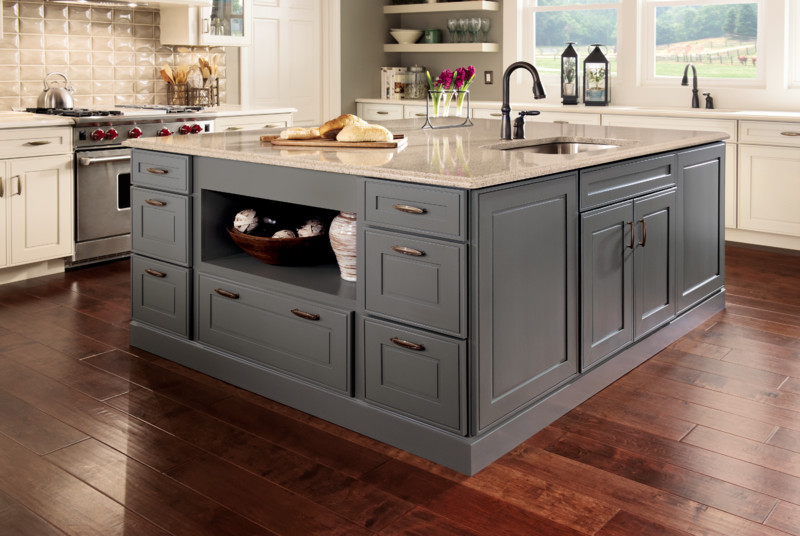 Leave room for traffic flow around your kitchen island.
1. MAKE SURE YOU'VE GOT ROOM FOR A KITCHEN ISLAND
People often wonder how much space you need for a kitchen island in your home. For a kitchen island to be functional, you need to have comfortable traffic flow and enough room to access lower cabinets. The National Kitchen & Bath Association (NKBA) recommends a minimum of 42" of aisle space between kitchen island and perimeter cabinet countertops, and 36" of walkway between an island and any wall. (If your kitchen won't accommodate that, consider a peninsula design instead.)
---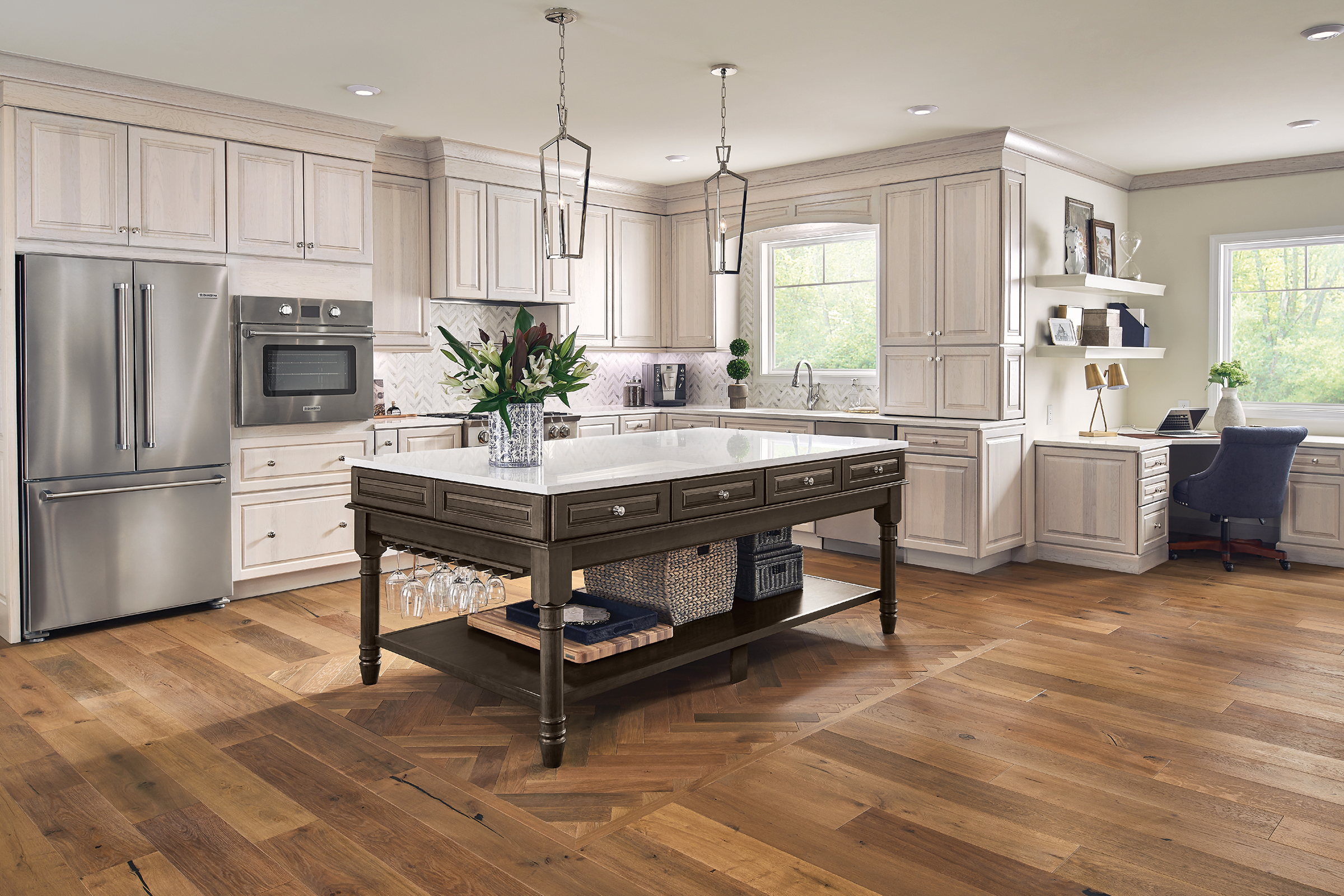 Islands with lots of usable counterspace offer serving, gathering and meal prep flexibility.
2. CONSIDER PROPORTIONS
Dreaming of a large island dining table? Got enough room for an island with seating for four? Is a narrow island OK? Proportion is key to creating a usable design. Designers agree that the minimum size for a built-in kitchen island is 24" across and 48" long. More often than not, bigger is better – especially if you want to include a sink, cooktop or seating at your island. If you're squeezed on space, you might be limited with how many ways you can use your island.
---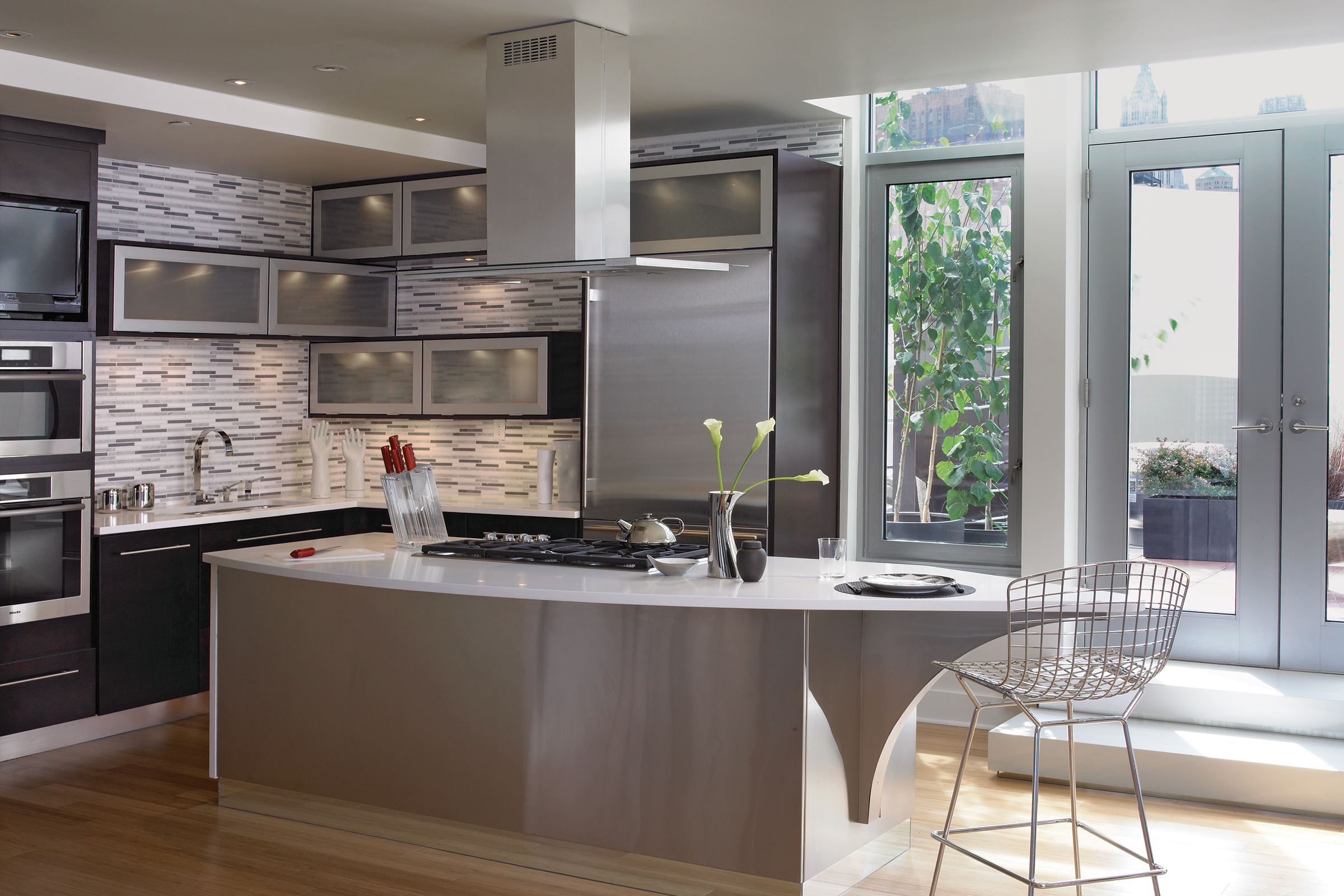 A unique countertop shape can add interest to a kitchen island.
3. THINK OUTSIDE OF THE RECTANGLE
There's no rule that says a kitchen island has to be rectangular. If a different shape works better for you, design a rounded, L-shaped or even T-shaped kitchen island with a dining table extending out from the center of the public side.
---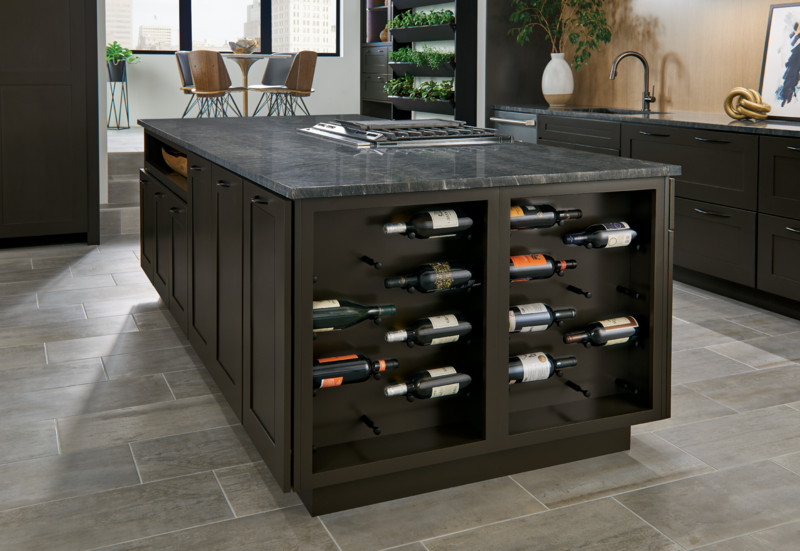 Design and storage solutions can help your kitchen island fit your life.
4. DETERMINE WHY YOU WANT ONE
Dreaming of more meal prep space? Love the idea of having a spot to socialize and entertain? Want a convenient place to serve the kids a quick breakfast before school? How you plan to use your kitchen island should drive the design. Like these ideas:
For chefs:
For entertainers:
A counter overhang for seating – 12" for bar-height counters, 15" for standard
Under-counter beverage refrigerator
Integrated wine storage to keep your favorite bottles close at hand
Plenty of electrical outlets for blenders, warming trays, etc.
For busy families:
---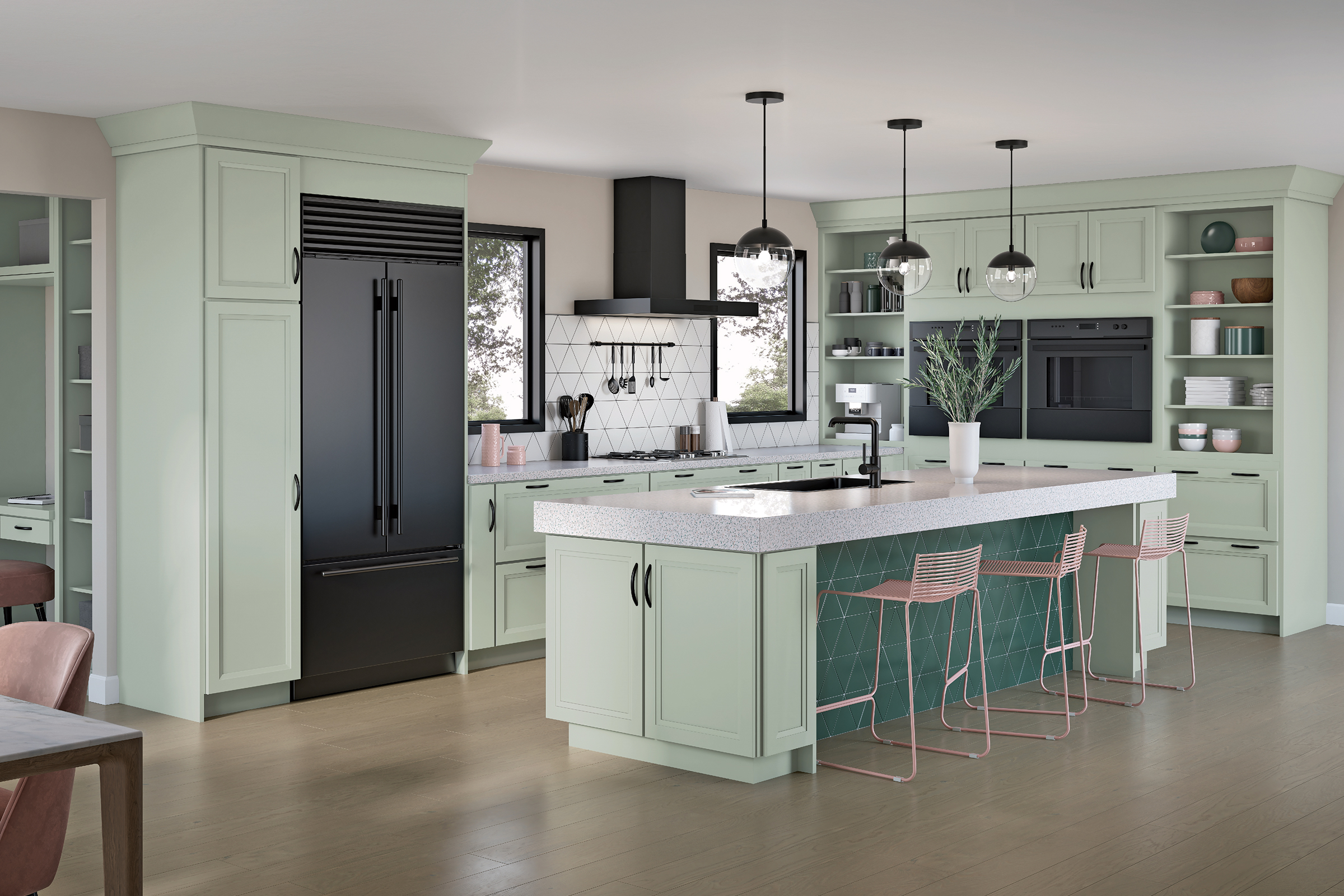 Contrasting materials or colors in the knee space on your island can be an unexpected surprise.
5. GET CREATIVE
Once you've got the basic size, shape and position of your kitchen island down, think about how you want it to look. Use furniture legs to give it a freestanding look. Pick a contrasting finish and hang eye-catching pendant lighting to make it the focal point of your room. Feature a different countertop material than you're using on your perimeter cabinets. Ask your designer about other creative kitchen island ideas. With an island, you're free to have fun or make it a matching extension of the rest of your kitchen.