How To Make An Around-the-clock Kitchen Where Everyone's At Home
Posted by KraftMaid Marketing on 31st Jul 2015
Meet The Kitchen That Never Sleeps. It's one that somebody is always using, about to use or cleaning up after using.
Friends and neighbors, friends of friends, neighbors of friends, friends who might be more-than-friends—people show up at all hours and gravitate toward the center of everything: the kitchen.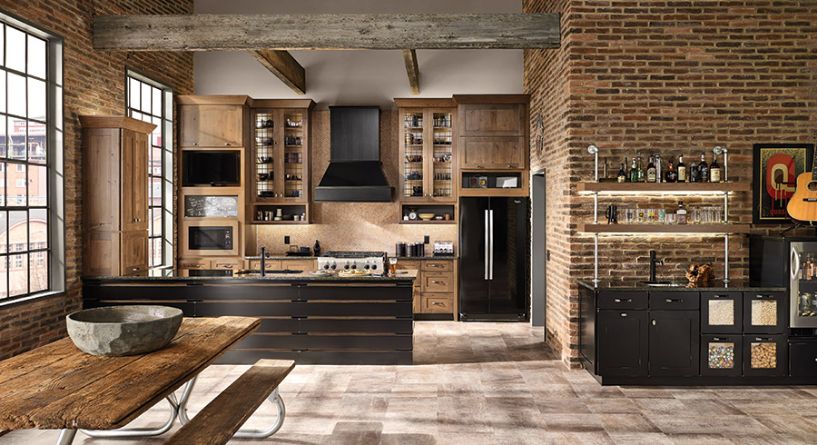 That's why this kitchen is designed to create a space for those who live there, as well as those who arrive and never really feel the need to leave because it contains pretty much everything they came for.
HERE ARE A FEW IDEAS THAT MAKE LIFE A LITTLE EASIER IN THE KITCHEN THAT NEVER SLEEPS.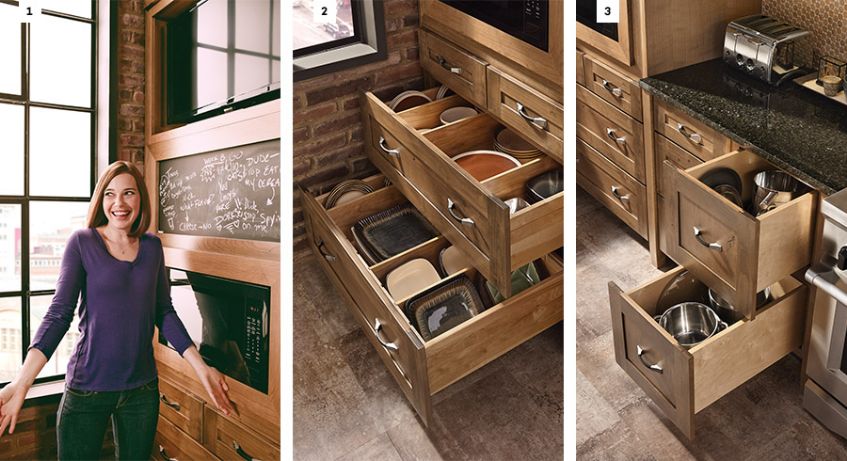 1. TV/MICROWAVE/MESSAGING CENTER
Makes it easy to grab a quick meal while watching TV. The messaging center is in a can't-miss spot, for clear communication despite conflicting schedules.
2. ADJUSTABLE DRAWER DIVIDERS
Kitchen storage that makes every pot, pan, dish, bowl, gift-from-parents-normally-kept-hidden and small-specialty-appliance-with-obscure-single-use feel welcome.
3. BASE POTS AND PANS STORAGE
Surrounds the stove with easy-access kitchen storage for big pots and pans—and since 90-lb. capacity drawer slides are standard with KraftMaid, "big" is no biggie.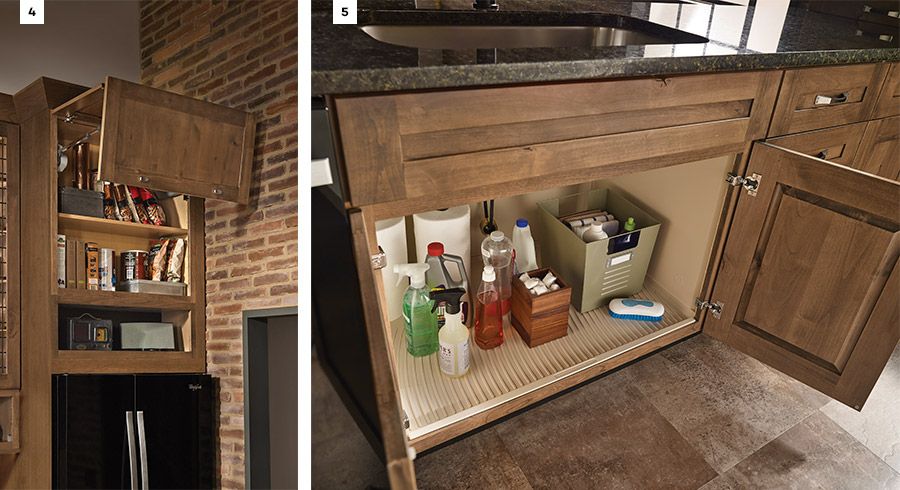 4. ONE-TOUCH AUTO-OPEN BI-FOLD WALL CABINET
Makes hard-to-reach kitchen cabinets easy to open and close, with a push of a button, so you can effectively use every inch of storage space.
5. COREGUARD® SINK BASE
Helps prevent minor problems from becoming expensive distractions. A KraftMaid® innovation, this sink base made of an engineered polymer helps protect your investment by resisting damage and stains from minor leaks.
6. BAR AREA WITH LED LIGHTING
Keeps the relaxing-with-a-drink crowd out of the way of cooks in the kitchen, and provides several kinds of storage to keep some stuff hidden and possible conversation starters out on display.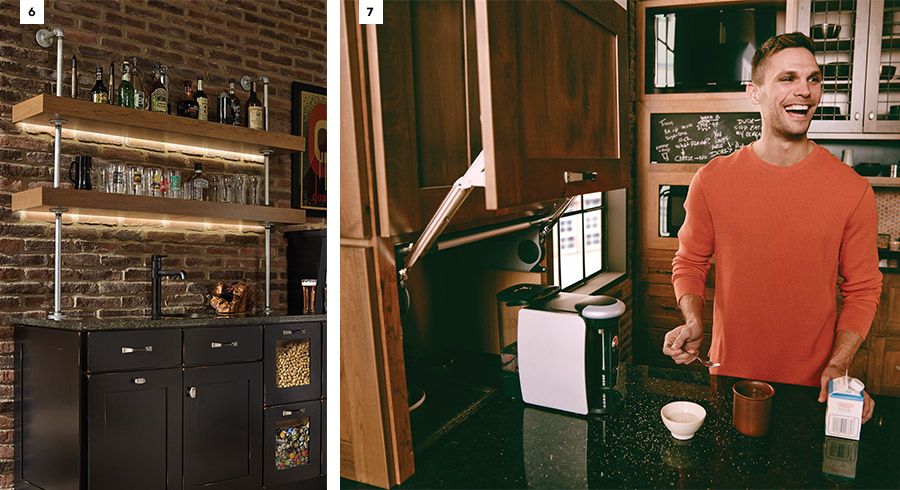 7. WALL APPLIANCE GARAGE
This storage cabinet makes a nice home for the coffeemaker, and creates a convenient hiding spot when you're quickly clearing off the counters before company comes.