Modern Kitchen Design Ideas
Posted by KraftMaid on 31st Jan 2022
---
Get some Modern kitchen ideas and inspiration from a KraftMaid® design trends expert.
---
While other design styles have either remained steady or declined in popularity in the last few years, our love for Modern kitchen design continues to grow. In fact, Houzz ranks Modern as the second most-preferred style for kitchen remodels in 2021. With an uncluttered simplicity, it's no surprise Modern style has so much appeal.
WHAT IS A MODERN KITCHEN DESIGN?
To help better define Modern kitchen design ( it's not the same as contemporary, by the way), our Manager of Design Trends, Bonnie Schmitz, pointed out some of the key elements and characteristics using kitchens found in the KraftMaid® image gallery.
---
OPEN FLOOR PLAN AND MODERN MINIMALIST KITCHEN CABINETS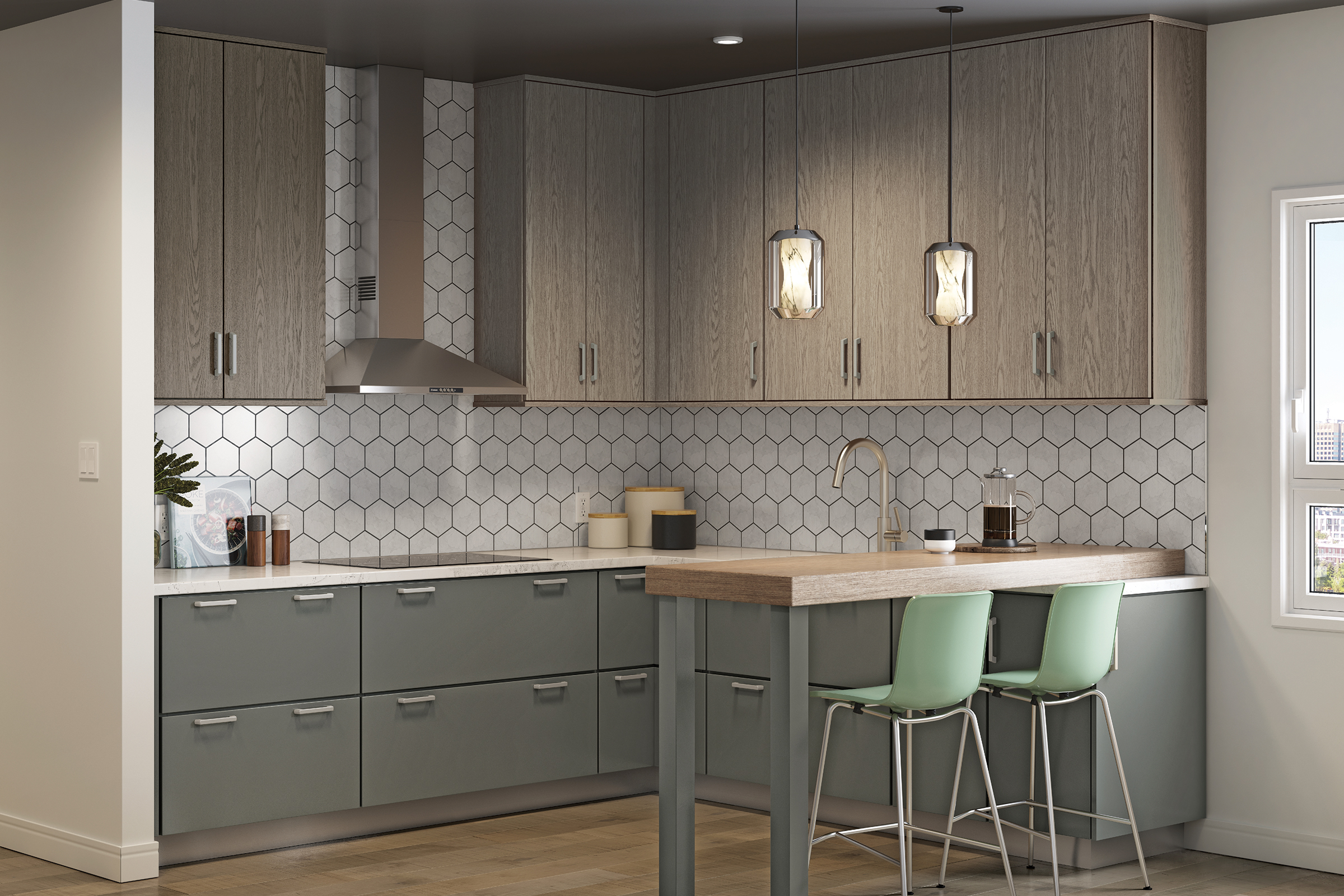 Hip Hive
"An open floor plan is a hallmark of Modern kitchen design, as is the clean, minimalist appearance of a slab cabinet door style."
---
SLEEK MATERIALS AND INDUSTRIAL INFLUENCES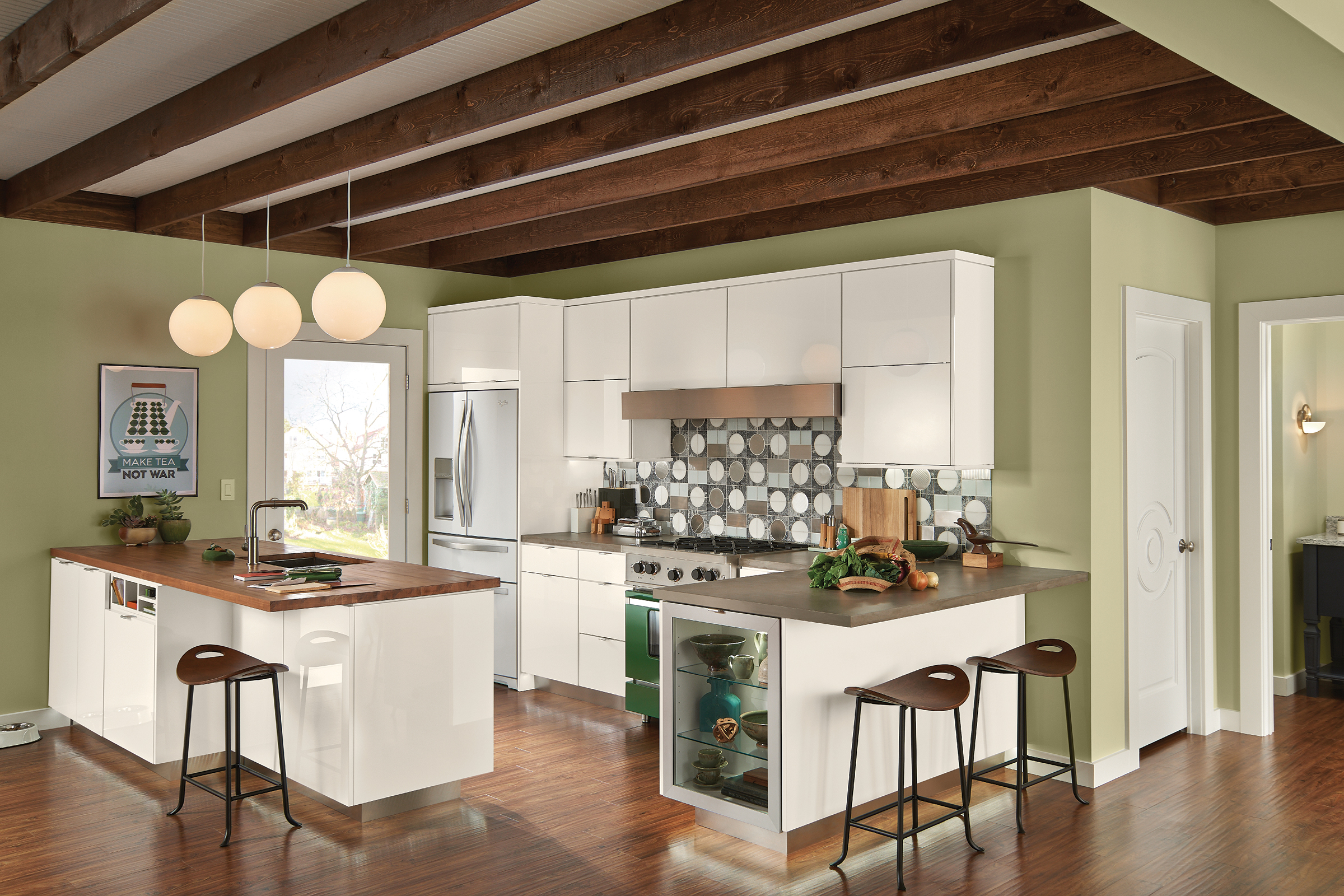 Complementary Geometry
"Glass, metal and acrylic establish the sleek, industrial-inspired look Modern kitchen design is known for. Here we used a high-gloss sheen on the kitchen cabinetry and a peninsula display cabinet featuring a with Bistro glass insert and a glass shelving kit inside. The addition of wood texture on the countertops and accents is reminiscent of Midcentury Modern design."
---
MIDCENTURY MODERN WOOD KITCHEN CABINETS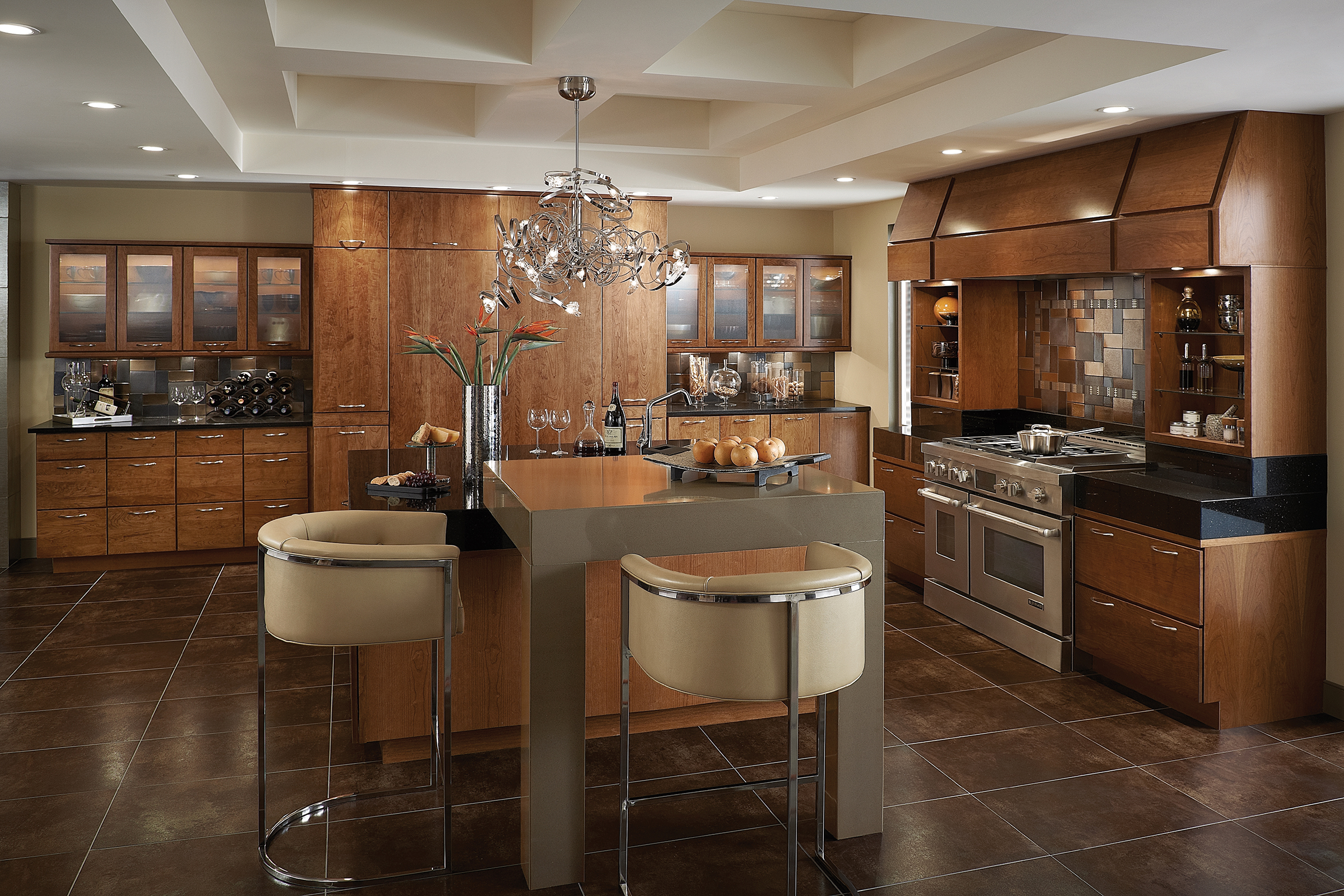 High-Class High Rise
"Modern style is often associated with 1950s-60s Midcentury Modern kitchen design, where light- and mid-tone stains, like Sunset featured in this kitchen, were used to show off the wood grain of cabinetry and plywood paneling. No matter the era, Modern design always emphasizes clean-lined cabinetry and a heavy focus on the functional use of space."
---
STRONG HORIZONTAL LINES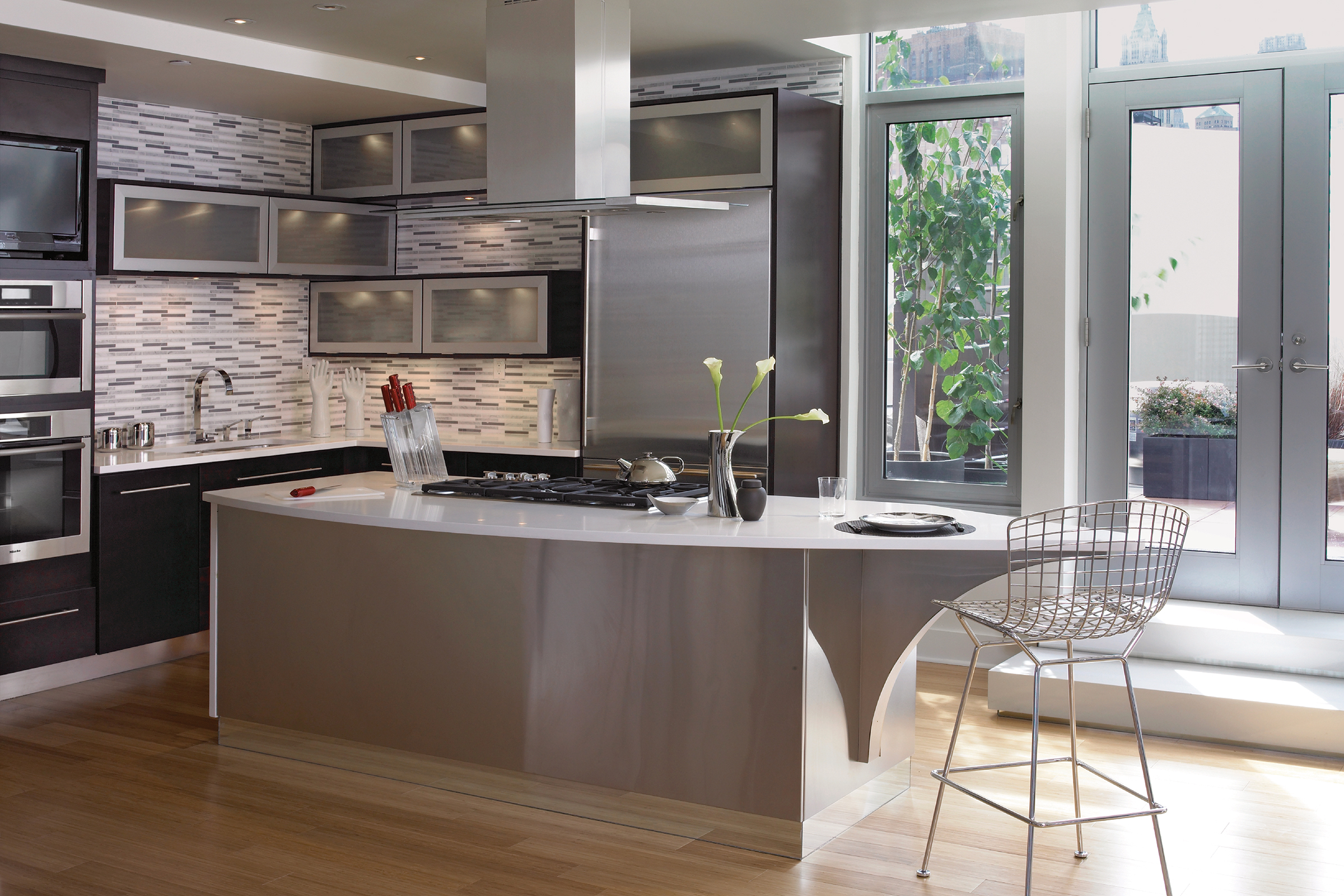 Balancing Act
"An emphasis on horizontal lines is common in Modern design. In this Modern-style kitchen, long hardware pulls, wide top-hinge wall cabinets at varying heights and the narrow tile on the backsplash move your eye on a left-to-right plane."
---
LEARN MORE ABOUT MODERN KITCHEN DESIGN
Intrigued by the thought of having a Modern-style kitchen in your home? Check out our Modern Style Spotlight page for additional details and product recommendations. And find more Modern kitchen design ideas in our gallery.