The Best Cabinetry Colors for a Rustic Kitchen
Posted by KraftMaid on 26th Jul 2021
---
Farmhouse? Industrial? Cabin in the woods? The stain or paint colors you'll choose for your cabinets depends on which type of rustic kitchen style you're trying to create.
---
While every rustic design is based on some common elements – simple forms, an emphasis on natural materials and handcrafted construction – there are many ways to design a rustic kitchen. And color plays a big role in giving each different look its individual character.
Rustic Farmhouse Kitchen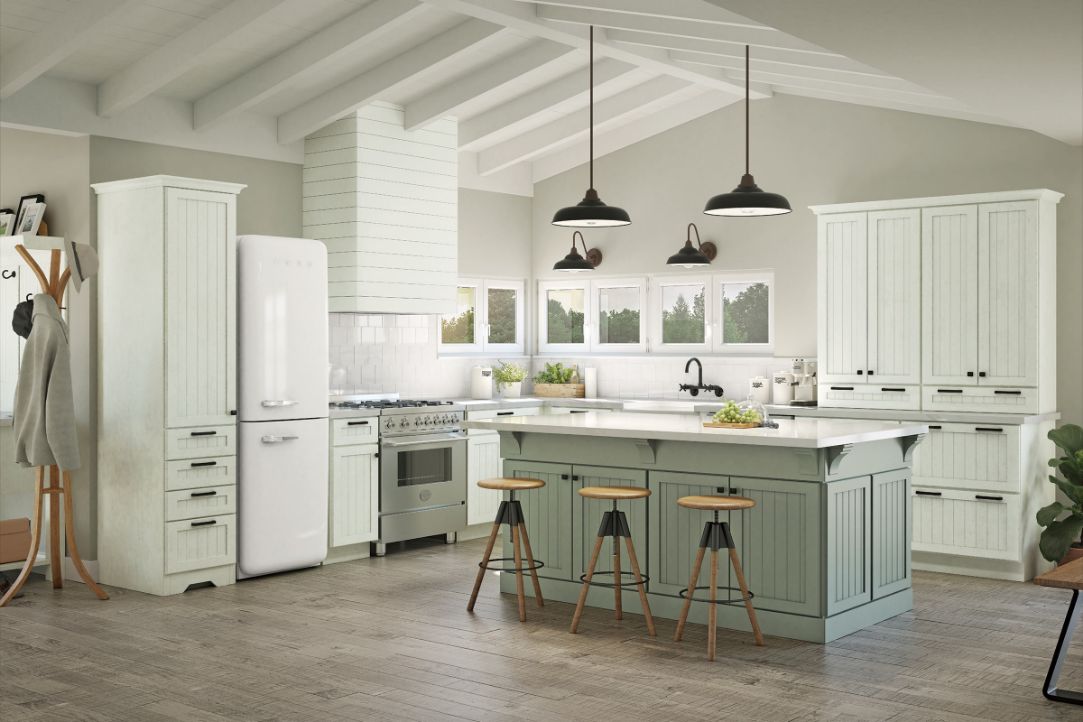 This vintage Americana look is commonly associated with a warm- or off-white palette. The idea is to replicate the appearance of limewashing that rural farmers used in the past to protect their homes. (It's okay to substitute white with color as long as it's a barely-there tint, like Serenity.) Add contrast with weathered wood on accents or mix-and-match cabinetry. Consider:
---
Rustic European Kitchen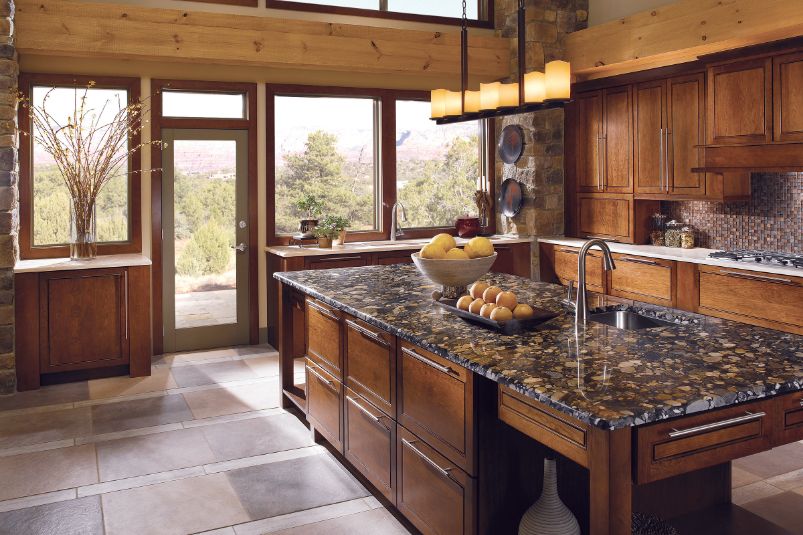 Inspired by centuries-old Tuscan villas, rustic European kitchens often feature stains with warm undertones to match the sunny Mediterranean climate. Choosing a lighter color is more of a present-day interpretation of this style than the darker, heavy browns used in recent past. Add our distressed finish technique for a mellow, timeworn elegance that fits this Old World look. Consider:
---
Rustic Industrial Kitchen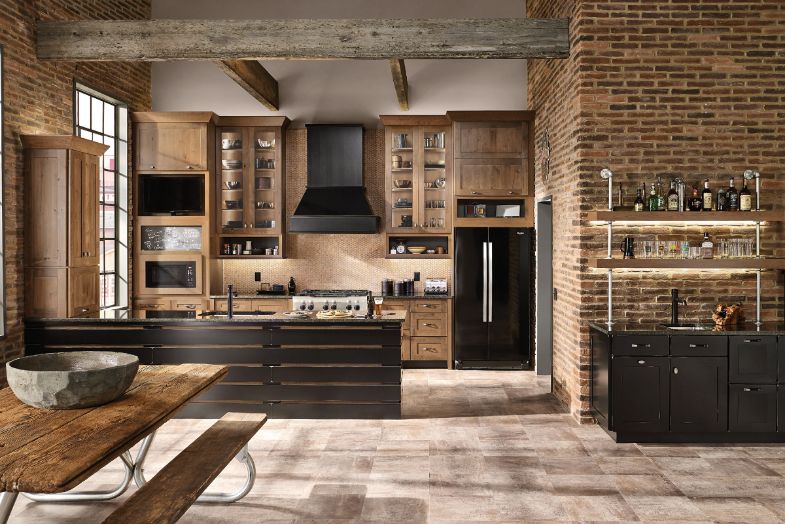 Industrial style frequently repurposes oversized, chunky objects from turn-of-the-century factories (even the factories themselves) for use in residential living. So, stains that show off big, bold woodgrain patterns, like Rustic Alder or Rustic Maple, and paint-based finishes that have a substantial presence will fit right in. Consider:
---
Rustic Cabin Kitchen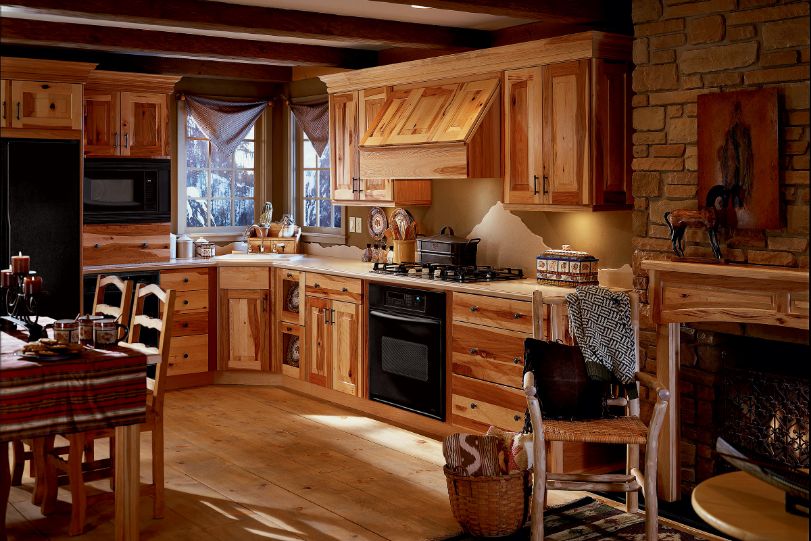 Achieving an authentic rustic cabin look starts with celebrating natural materials. You don't want anything that competes with the genuine splendor already present in the wood itself. So, any finishes that obscure much of the woodgrain should be used sparingly or just on a featured area, like an island. Consider:
---
View More Rustic Kitchens
Visit our Inspiration Gallery to see additional room scenes of rustic kitchens. Once you find a look you like, visit our finishes page to order samples of finish and wood species combinations to see them in person.
---