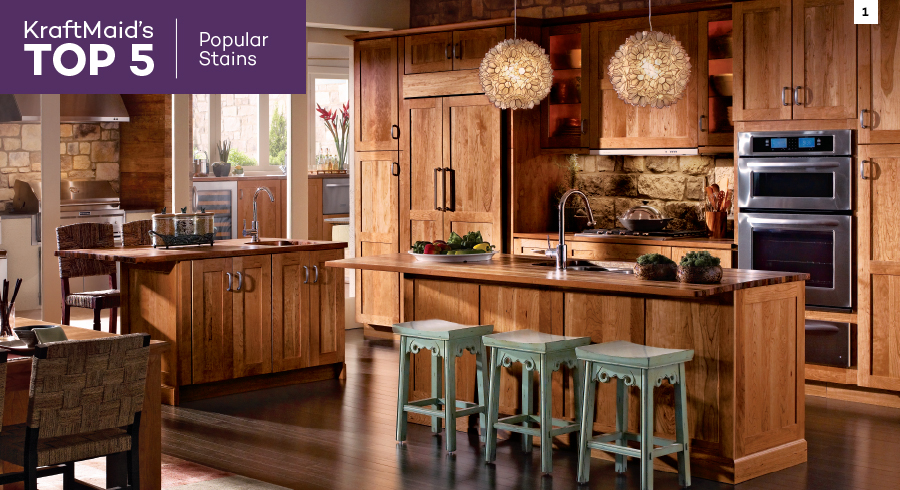 We recently shared our most popular paint finishes for kitchen cabinets. Now we're focusing on our most popular stains, which enhance the inherent beauty of wooden cabinets and bring out natural characteristics such as wood-grain. See what the stains look like in person by ordering a cabinetry finish chip or door sample. After you place your order at kraftmaid.com/samples, you can get a rebate for the sample cost when you order your kitchen.
Pictured above on cherry cabinets, Honey Spice is our most popular stain. Not only is it warm and inviting, but it also goes well with a variety of kitchen furniture and décor.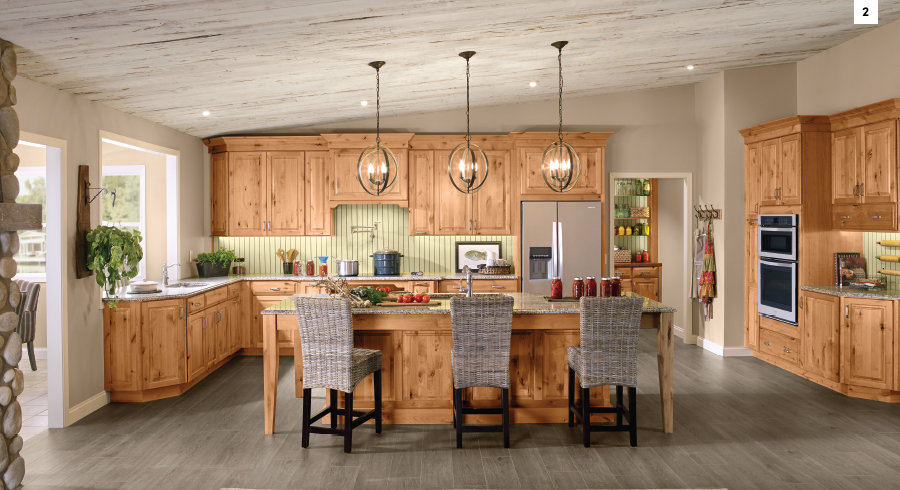 NATURAL
This kitchen features our second most popular stain, Natural, on Rustic Alder cabinets. Because Natural is essentially a clear stain, the wood's attributes are highly visible, making this stain a great option for rustic or country kitchens. Plus, light cabinets help brighten up a space – a popular selling point for homebuyers, according to Houzz.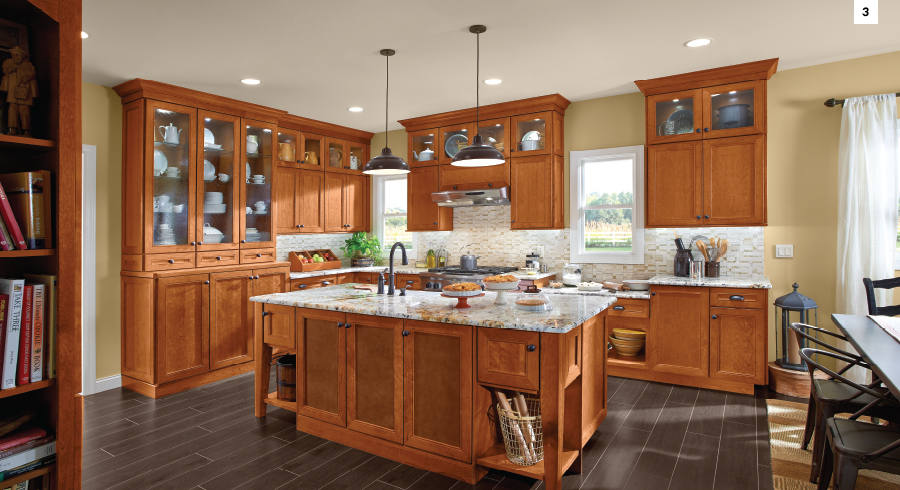 PRALINE
Praline is another warm-toned stain that goes well with just about everything. Slightly darker than Honey Spice, it complements both lighter and darker-colored furniture and décor.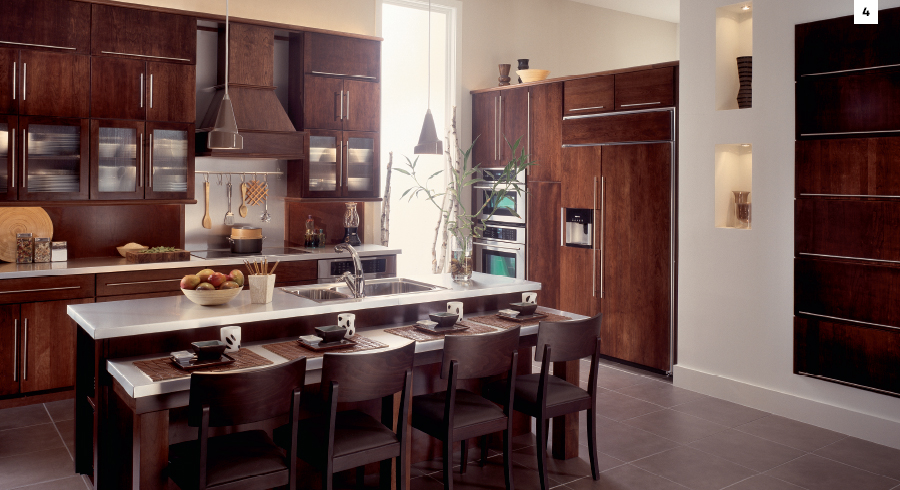 KAFFE
These maple cabinets feature Kaffe, a rich, warm stain that works in both traditional kitchens and more modern kitchens like this one.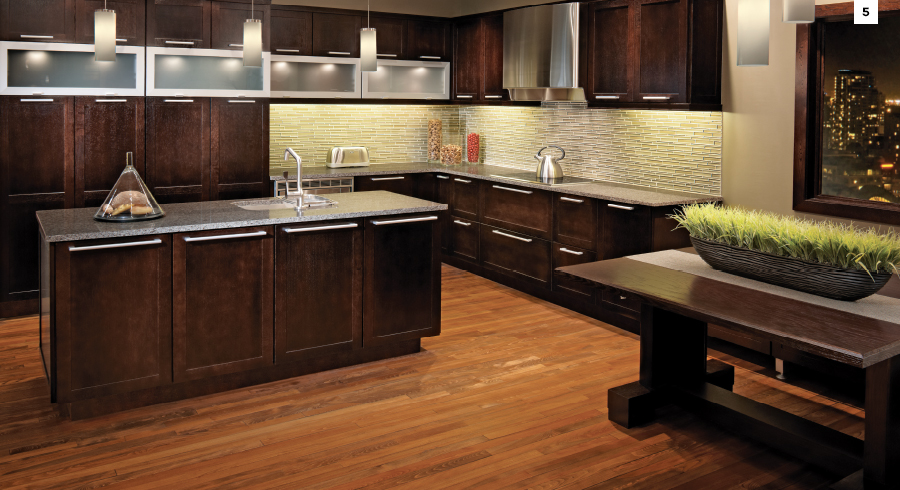 PEPPERCORN
Peppercorn, pictured above on maple cabinets, is a dark stain that brings an air of luxury to your kitchen and is perfect for anyone who loves the look of dark kitchens. Dark stained cabinets hide stains and splatter, especially if they're a wood species like oak or hickory that features distinct grains.
WHAT DO YOU THINK?
Which of these stains is your favorite? Share your answer in the comment box below.