Two-Tone Kitchen Cabinets and How to Get the Look
Posted by KraftMaid on 1st Oct 2021
---
Two-tone cabinetry is a growing trend in kitchens, ranging from traditional to contemporary. See what makes this option so popular, and learn how you can use it to create a look that's twice as nice.
---
WHAT'S A TWO-TONE KITCHEN?
A kitchen with two-tone cabinetry is just that – a design with cabinets finished in two different ways. It can be two different colors of paint, a pairing of a paint and a stain, or two distinct shades of stain.
---
HOW IS IT USED?
Like every design choice, there's a lot of freedom when it comes to using two-tone cabinetry in your kitchen. The most successful looks strike a pleasing visual balance between the finishes featured in the space. Here are a few common ways you'll see it done:
---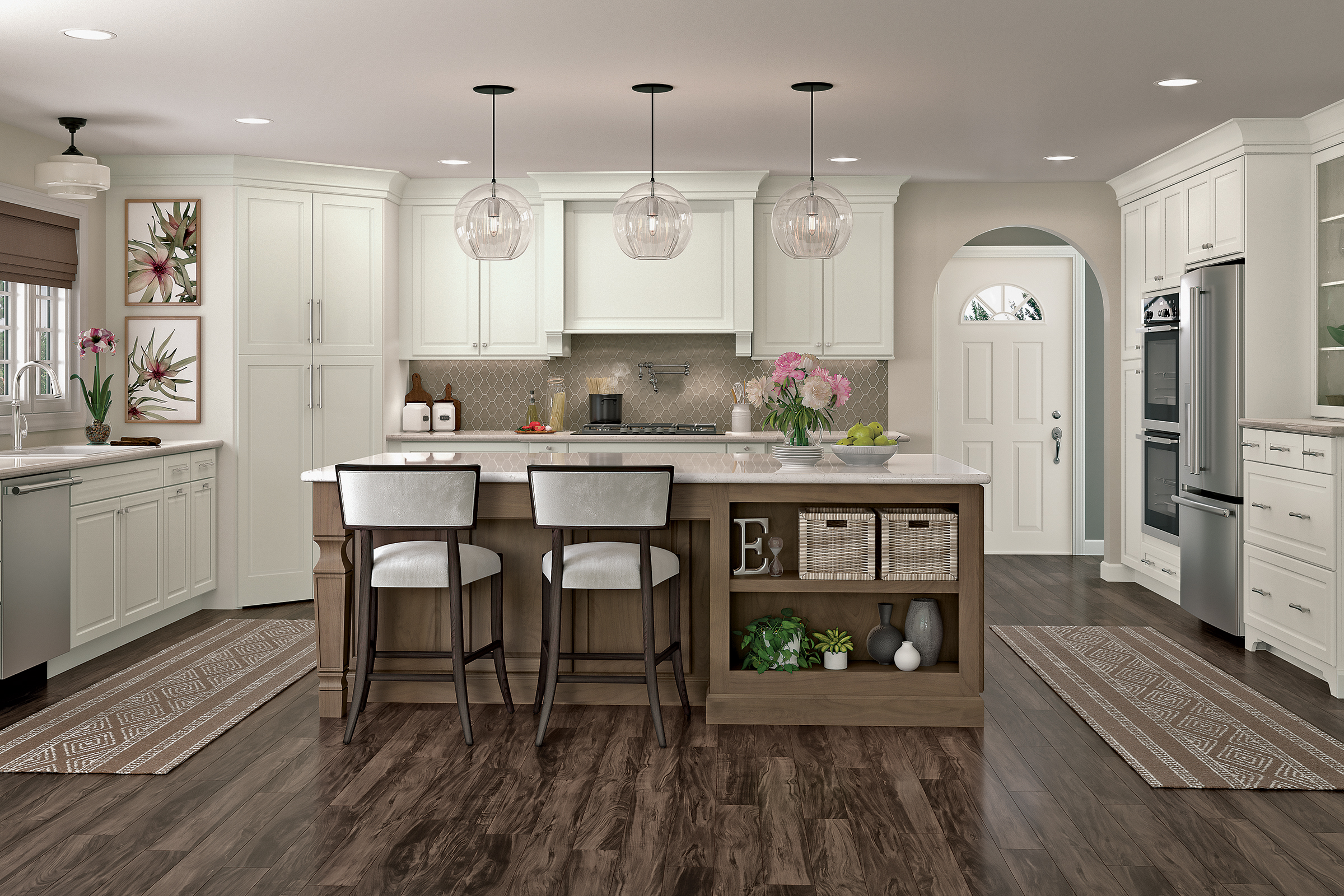 Probably the most popular two-tone design uses one finish on all the perimeter cabinetry and a separate finish on the island to make it stand out as a feature. In fact, a recent Houzz Kitchen Trends Study reports that 41% of homeowners have used or are planning to use a contrasting color for their kitchen island.
---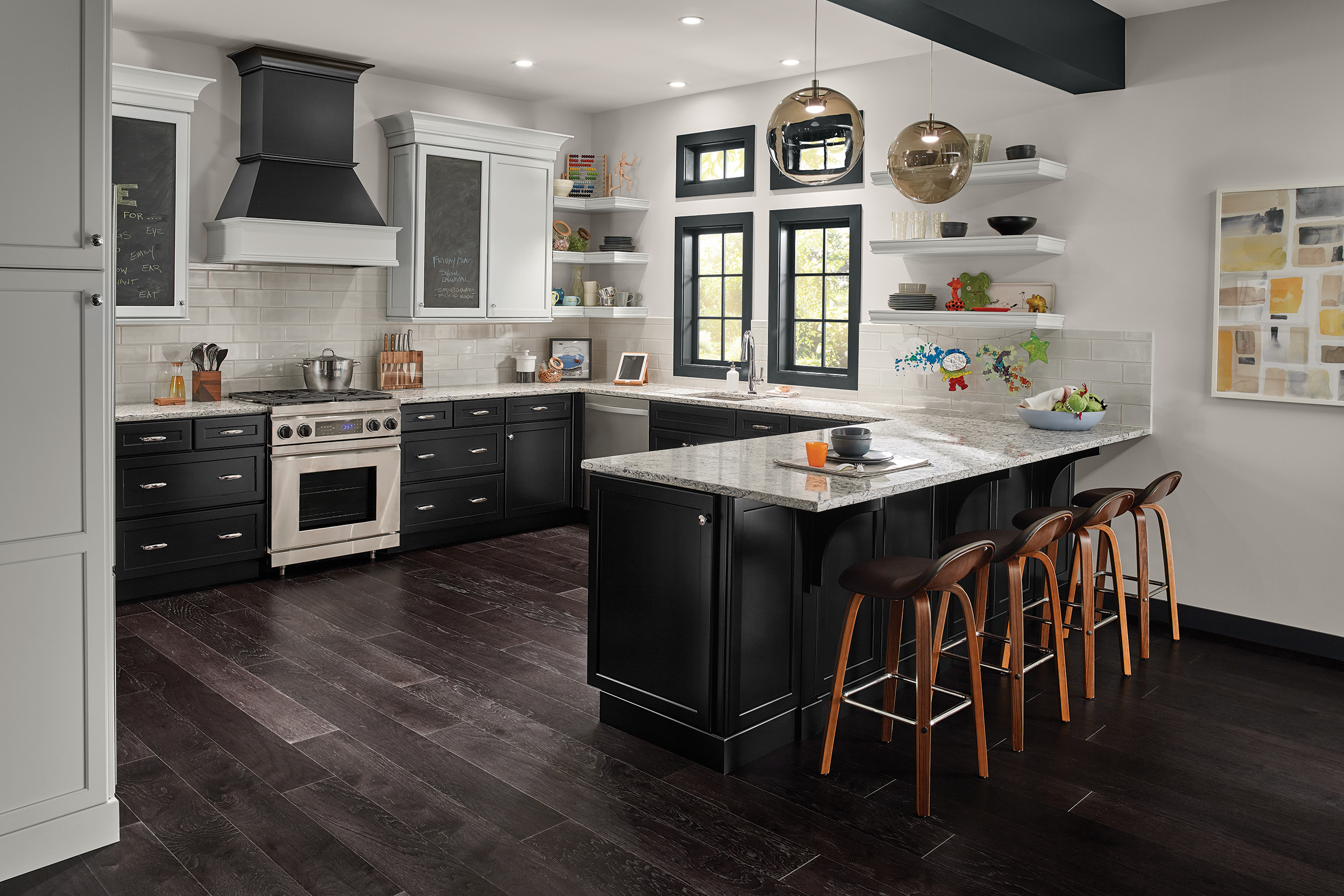 No island? Then consider a color-block scheme that features one color for upper cabinets and a different color for lower cabinets. The timeless tuxedo kitchen, with all-black lower cabinets and all-white uppers, is a great example of this two-tone approach.
---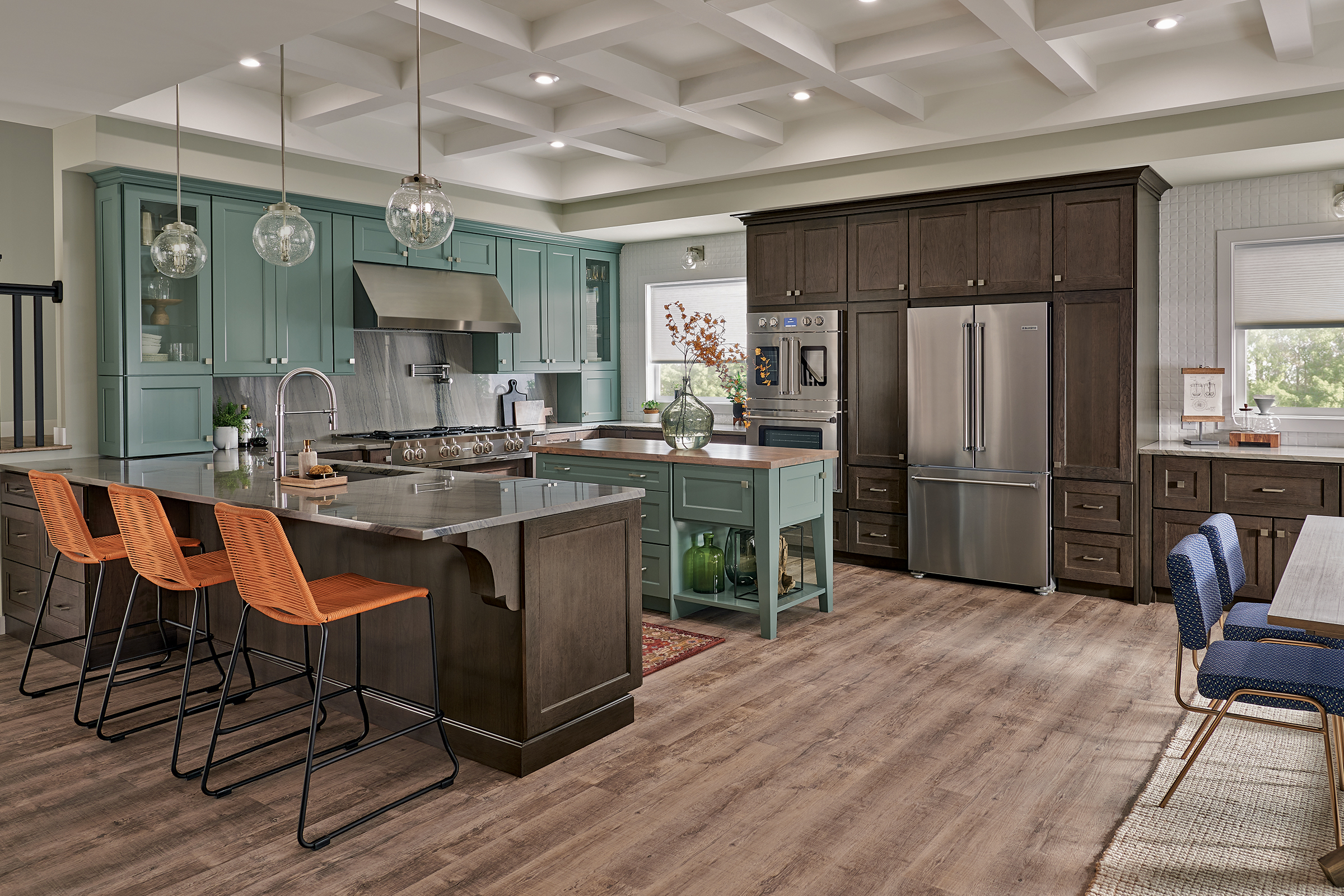 Many designs use two-tone cabinetry to establish a focal point in rooms that lack built-in architectural interest. Adding a secondary finish to a specific set of cabinets can call attention to a particular zone, like a coffee station or the wall with your luxury range. It can also distinguish a unique element of the design, like a freestanding hutch.
---
WHY SHOULD YOU CONSIDER TWO-TONE CABINETS?
It adds personality. You don't have to settle on one color or one finish to express your style. Pick a pairing that gives your kitchen an original look.
It adds interest. Adding a second finish is a great way to avoid color monotony (especially in a large kitchen with lots of cabinetry) and boost the overall charm in your space.
It adds natural warmth. By swapping out some painted cabinets for stained ones, you introduce the cozy look of wood grain to your design.
It's on-trend. Two-tone cabinetry can bring even the most traditional door styles and classic kitchen designs in step with a look that's broadly appealing for today.
It's not a full commitment. You may love the near-navy richness of Midnight paint or the deep, dark charcoal Slate stain, but you're just not sure about a full room of it. Two-tone cabinetry lets you offset a bolder choice with a neutral one to avoid being overwhelmed by the stronger finish.
It can help create whole-house color flow. Want to use a color from an adjacent living area as an accent tone in your kitchen? With our ColorMatch™ custom color option, we'll match an extensive selection of Behr®, Benjamin Moore®, Sherwin-Williams® or Valspar® paint colors (available exclusively through independent KraftMaid® dealers).
---
HAVE A TWO-TONE COMBINATION IN MIND?
Our Kitchen Visualizer tool lets you apply different finishes to wall, base and island cabinets in your choice of sample kitchen images. Or work with your local KraftMaid kitchen designer to create a 3D rendering of a custom floorplan that features two-tone cabinetry.