What are Shaker-style cabinets?
Posted by KraftMaid on 11th Oct 2021
---
Get familiar with the history and design characteristics of Shaker-style cabinets, one of the most popular kitchen cabinet styles around.

---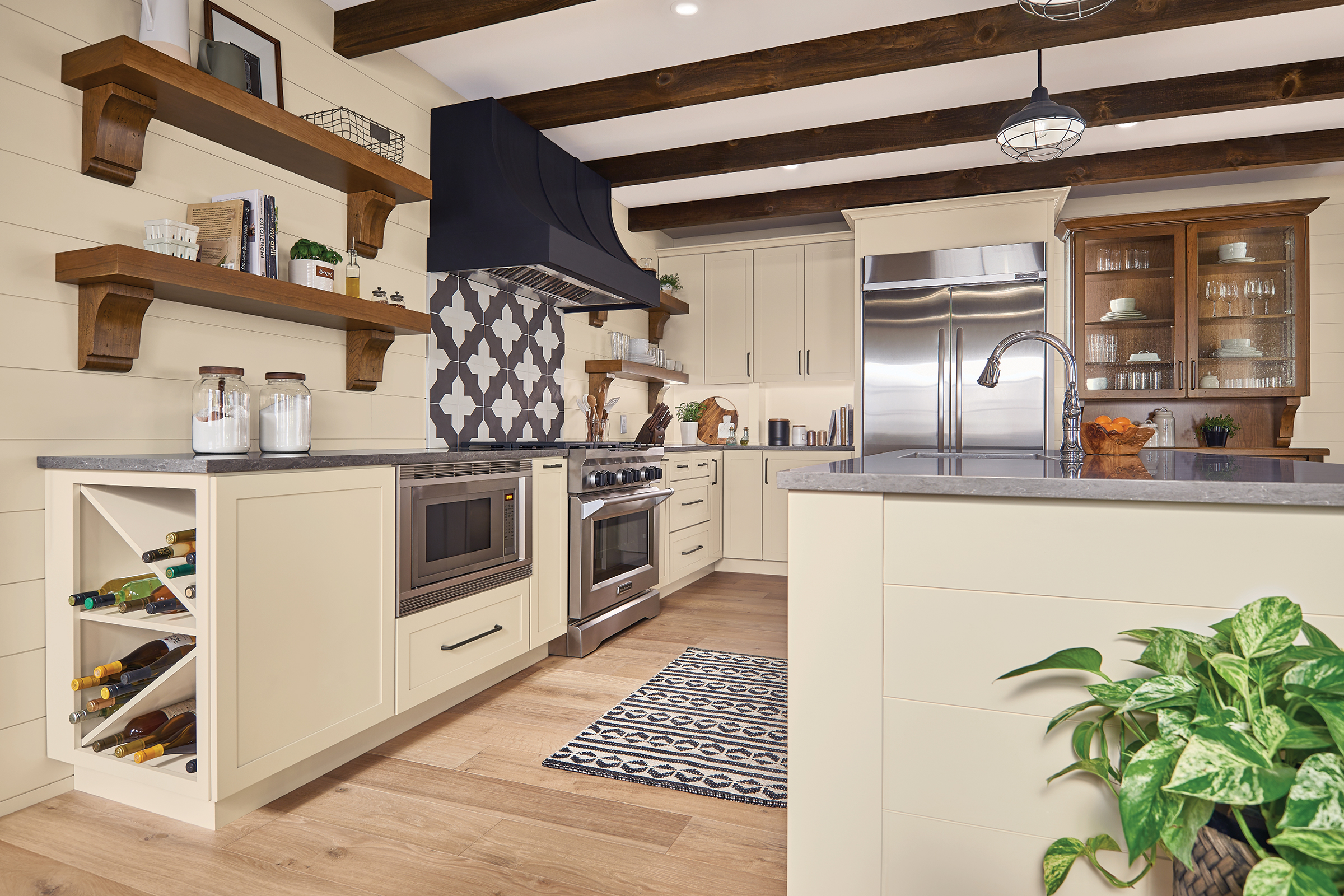 Why is it called a Shaker cabinet?
Shaker-style cabinet doors are named after the Shakers, a Protestant religious community that came to America from England around the Revolutionary War.
What does a Shaker kitchen cabinet look like?
According to an essay on Shaker furniture by the Metropolitan Museum of Art, "Shaker tenets held that manufactured goods should be honest in construction and appearance." Putting those beliefs in practice, Shaker furniture makers created intentionally simple designs focused on craftsmanship instead of ornamentation.
In the kitchen, craftsmanship meant building cabinetry that was strong, stable and resistant to warping. For this reason, Shakers favored 5-piece cabinet door construction – a technique with two stiles (vertical sides) and two rails (horizontal sides) joined to form a frame that surrounds a center panel. This straightforward design would come to define the iconic types of Shaker-style cabinet doors that we see in many home kitchens today.
Shaker-style cabinet doors achieve their signature no-frills look with:
Square-edged door frame components – no carved profiles
Flat center panels (not raised or beaded) that are inset, or recessed, in the face of the door frame
Straightforward turned wood knobs instead of intricate pulls
---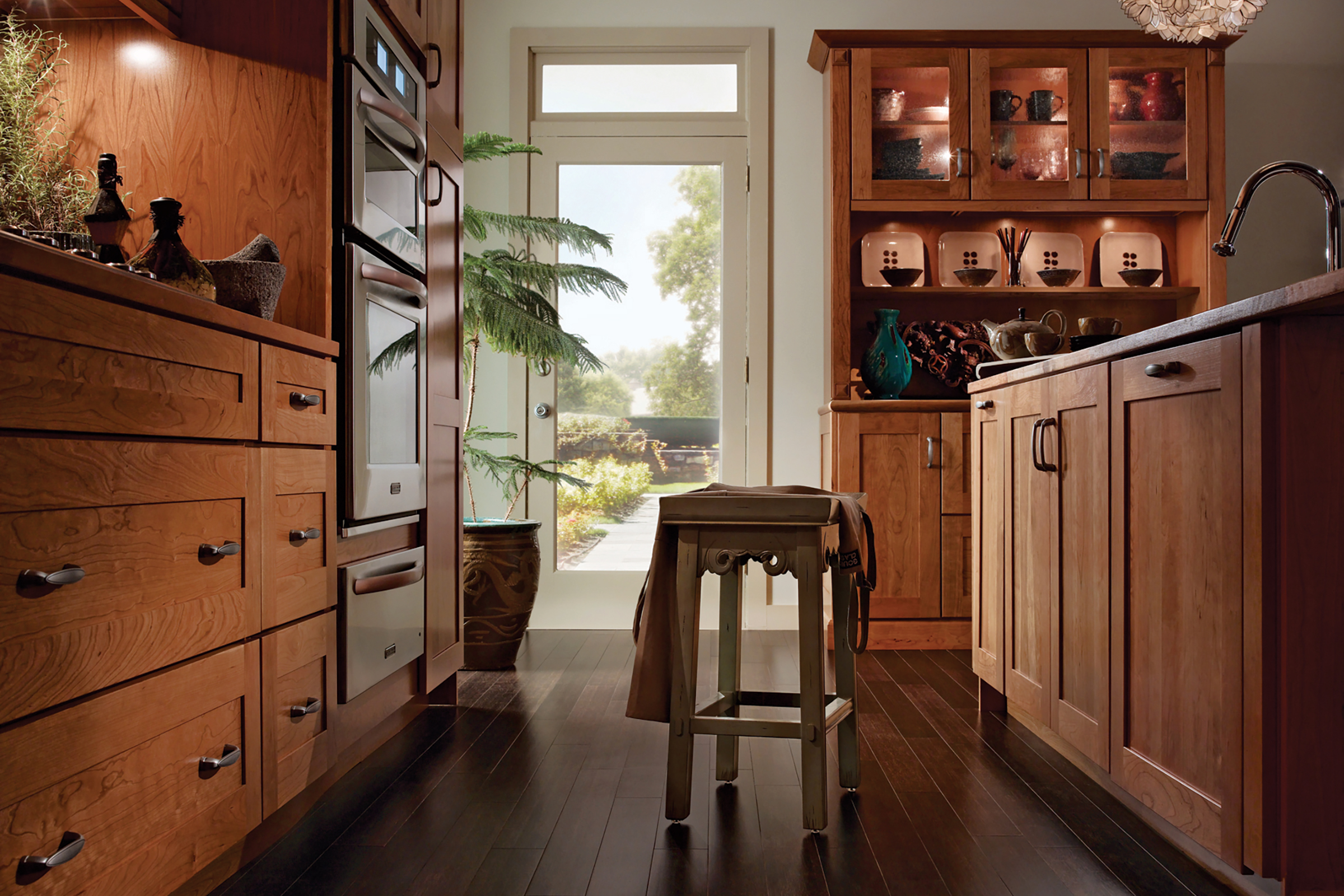 Is there a difference between a Shaker door and a Shaker-style door?
While all Shaker door styles will share the design principles outlined above, you'll find variations in today's Shaker-style kitchen cabinet doors that offer opportunities to add extra personality.
In addition to the conventional Shaker door, KraftMaid® offers door style options with wider rails and stiles that put a more contemporary spin on the original Shaker design. And some of our Shaker-style cabinet doors include ornamentation, such as a simple stepped profile on the inside frame above and below the center panel or an unassuming cove around the inner door frame. These modest details add interest without detracting from the simplistic appearance.
---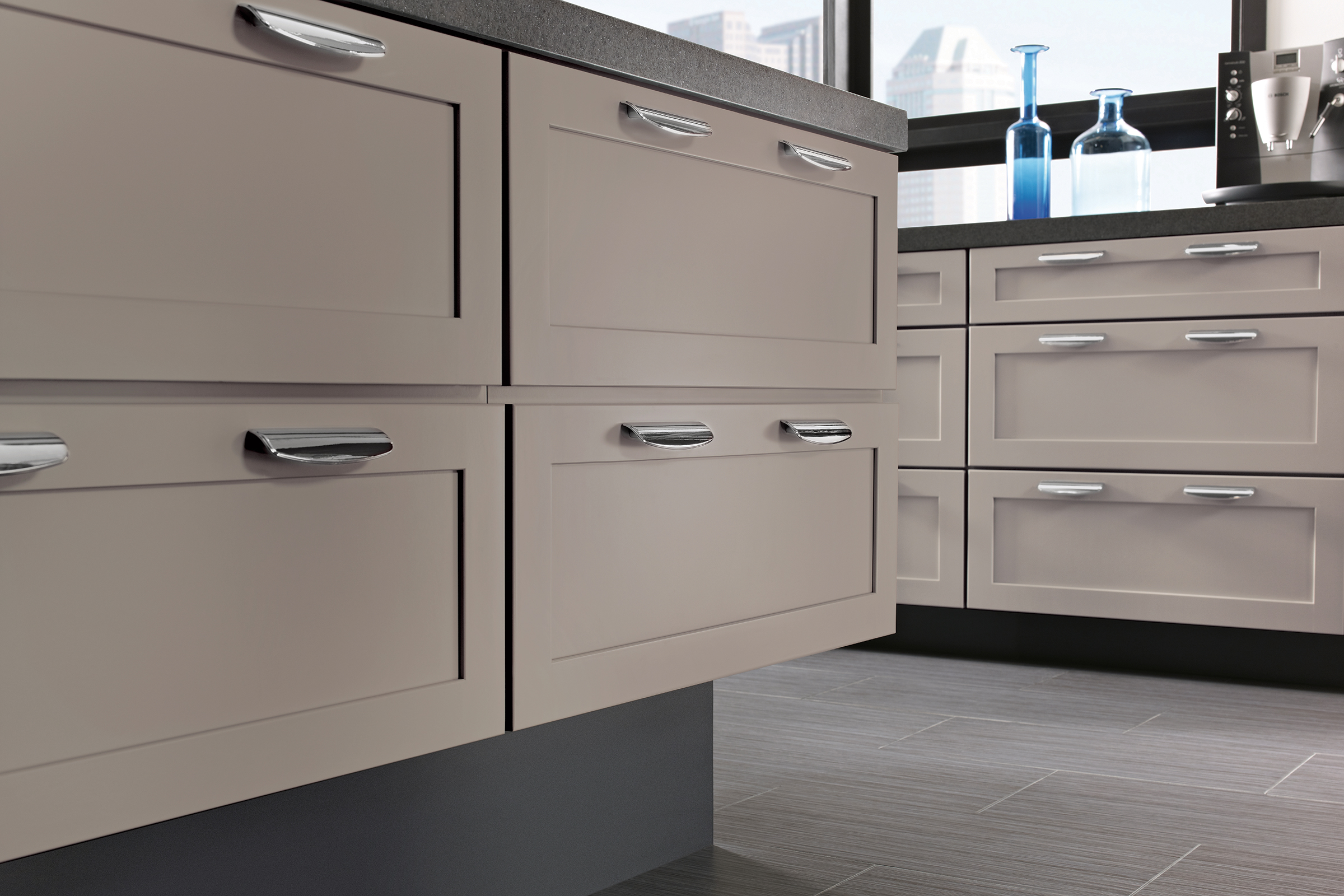 Why is Shaker kitchen cabinetry so popular?
If it feels like you're seeing Shaker kitchens everywhere you turn these days, you're right. Shaker-style door options have consistently ranked among our bestsellers for decades, and they're not going out of style anytime soon. There's good reason for that.
Designers love the versatility of the Shaker style. The uncluttered, understated look complements almost any design style – from streamlined contemporary kitchens to farmhouse kitchens that celebrate vintage elements.
Timeless appeal is another reason so many people gravitate to Shaker kitchen cabinets. You'll find Shaker cabinetry in turn-of-the-century kitchens, kitchens built today and every decade between. It's a charming look that will never go out of style.
It's easy to live with Shaker kitchen cabinets too. Without the intricate details, there are fewer places for dirt and grease to collect, and the doors are easier to wipe down.
Want to see more examples of Shaker-style kitchen cabinets?
Check out the different design styles we've achieved using Shaker-style cabinet doors in these KraftMaid kitchens:
---