Partnerships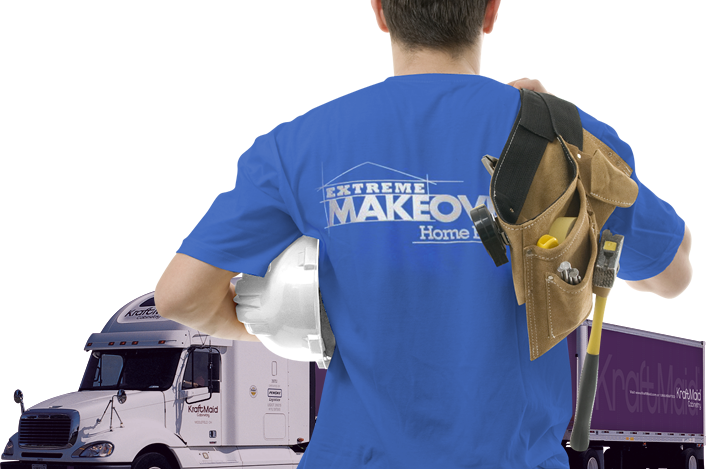 It all began with a television producer's phone call asking KraftMaid Cabinetry to help a deserving family in need of a fresh start.
Over 9 seasons and 200 families later, we are proud to remain the longest standing partner and the exclusive cabinetry provider of ABC's award-winning program, Extreme Makeover: Home Edition.
And now we're excited to share that Extreme Makeover: Home Edition is making a return to television with four brand new episodes just in time for the holidays, beginning November 26 on ABC!
Giving Back Becomes All of Us
Each episode of Extreme Makeover: Home Edition features KraftMaid products that have been specifically designed to meet the needs of the deserving family. Whether it is a kitchen with full ADA accessibility or a customized entertainment center for the family's new gathering space, our designers work hard to bring the personality of the family into their new home.
We remain humbled by the outpouring of love and community involvement that goes into every episode. As the only partner to have been with the program from the beginning, we are honored by this opportunity to have such an active role in projects that don't just change homes. They change lives.
If there is one thing our relationship with Extreme Makeover: Home Edition has taught us, it's that you can never have too many friends in your community.
Over 200 families, over 700 rooms.
Click on the links below to view the KraftMaid products used in Extreme Makeover: Home Edition homes throughout the years.