Why KraftMaid?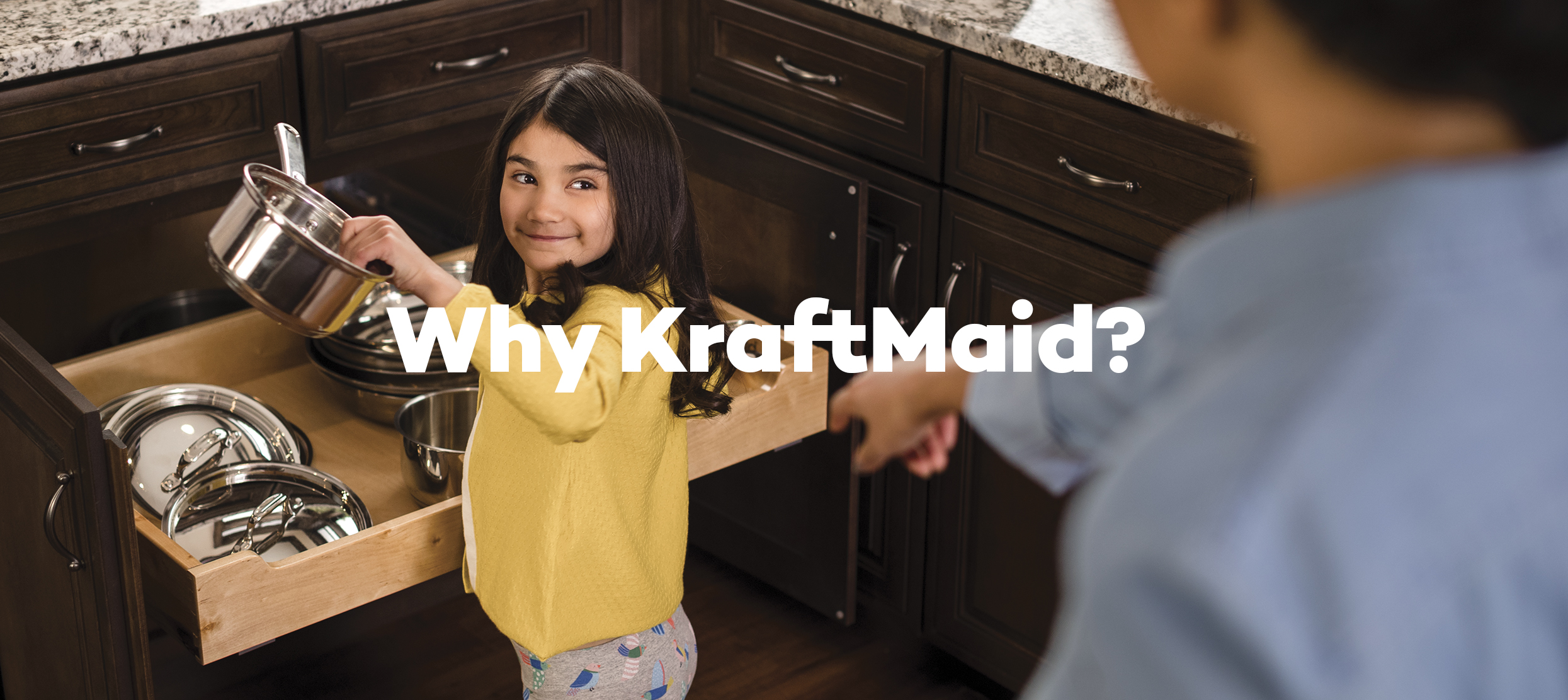 Is hand-crafting low-tech? Or is it the highest technology of all?
We could describe our super-high-tech systems. But around here, in one of the nation's largest Amish communities, everything is rooted in traditional woodworking. It's all about craftsmanship.

No pre-cut boxes. No doors that have been pre-painted, pre-stained or pre-anything. We assemble your kitchen all at once, so our craftspeople can make sure the entire thing is right. Even with our sophisticated technology, in the end, it's that human factor that makes KraftMaid KraftMaid.
Everything here comes standard on KraftMaid Cabinetry.
With over 40 years of experience, we've seen what makes homeowners love living in their kitchens—so we offer as many of those features as possible at no extra cost.