4 Unique Ways To Use Cherry Cabinets In Your Kitchen
Posted by KraftMaid Marketing on 18th Mar 2016
Cherry wood is known for its smooth grain and unique color that mellows and deepens with age. In addition to its distinct color, cherry is strong, durable and easy to work with, making it one of the most popular wood types in cabinetry and furniture making. Whether your kitchen's style is modern chic or more traditional, there are many ways to incorporate cherry wood.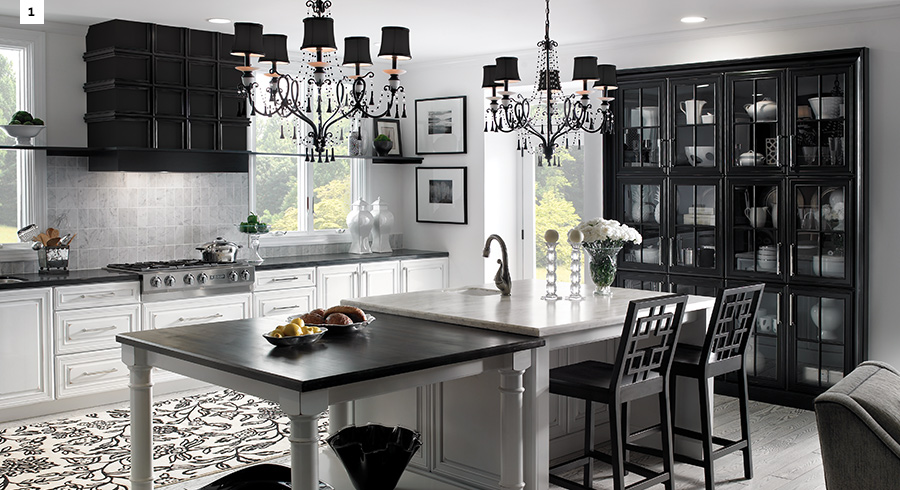 1. DRAMATIC CONTRAST
While many people prefer cherry in its natural state, you may want to consider a painted finish to achieve the style you'd like. This kitchen features cherry cabinets in Vintage Dove White and Vintage Onyx for a bold look. In a vintage finish technique, the door is distressed and over-sanded, allowing some of the cherry wood to peek through the paint.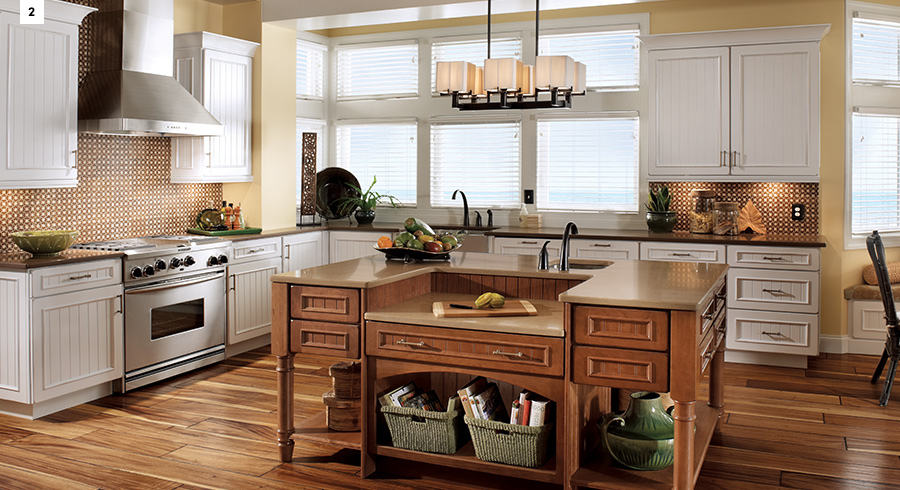 2. DUO TONES
This kitchen combines the clean look of cherry cabinets in Dove White with the rustic kitchen island in Burnished Rye, a look that is contemporary yet classic enough for a farmhouse or country kitchen.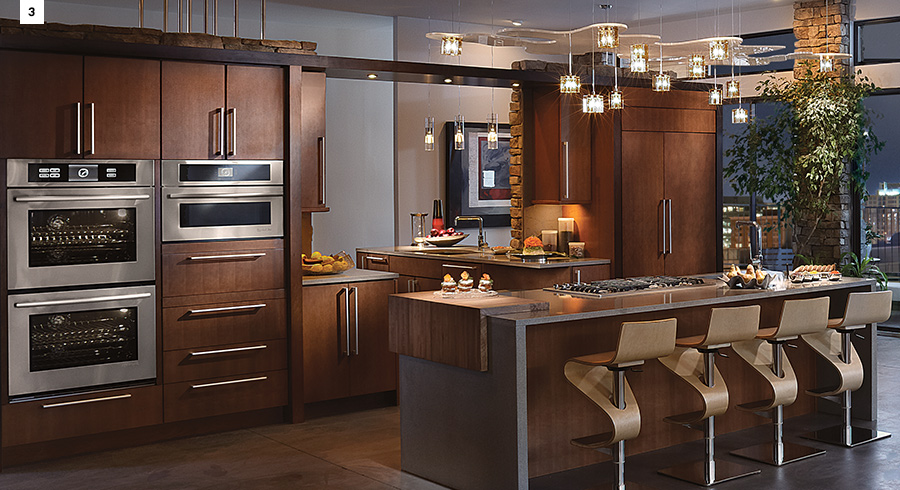 3. SLEEK AND STAINLESS
When you think of cherry cabinets, you may imagine raised or recessed panels, but this doesn't have to be the case. Take this kitchen, for example: slab-style cabinets offer a minimalistic, polished look and are paired with stainless steel appliances for the ultimate modern kitchen.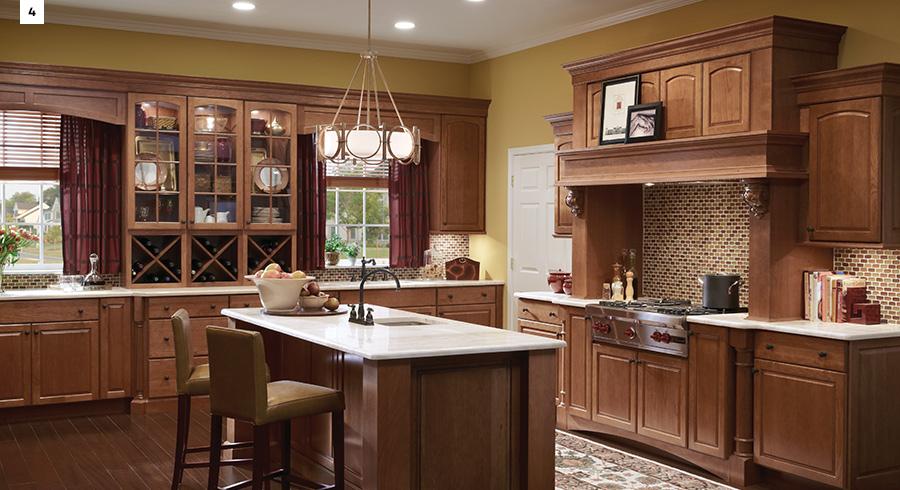 4. A TOUCH OF ELEGANCE
Glass inserts add even more elegance to these beautiful cherry cabinets in Rye. Different panel styles keep the cabinets from looking one-dimensional, and the cherry island brings the whole look together.