5 Benefits Of Kitchen Islands
Posted by KraftMaid Marketing on 12th Nov 2013
A beautiful island can add a dramatic focal point to a kitchen, but its purpose is way more than just for show. Here are five reasons to consider adding a center island to your kitchen when you remodel.
1. Added Workspace
Need more countertops? How about an extra sink or cooktop? An island is a great place to incorporate additional features that make working in your kitchen easy. Plus, it enhances work flow by providing accessible counter space from all directions.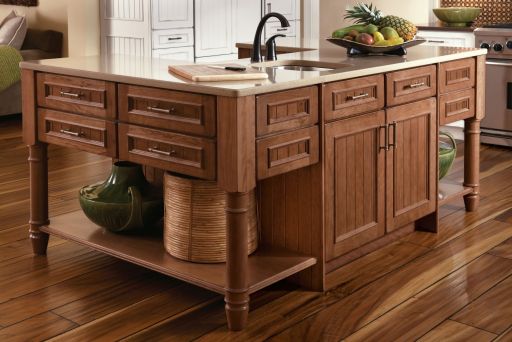 2. Informal Seating
A kitchen island creates an informal dining area for casual meals and also provides extra seating when you're entertaining.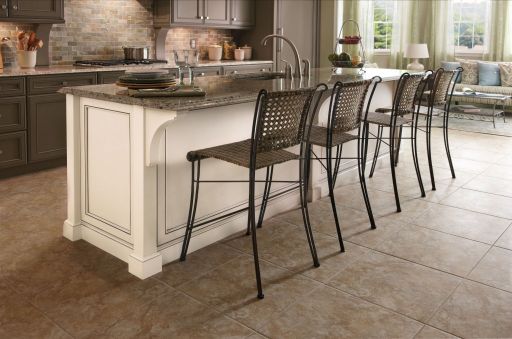 3. Extra Storage
A kitchen can never have too much storage. An island is a great place for additional drawers, pull-outs and even a wastebasket.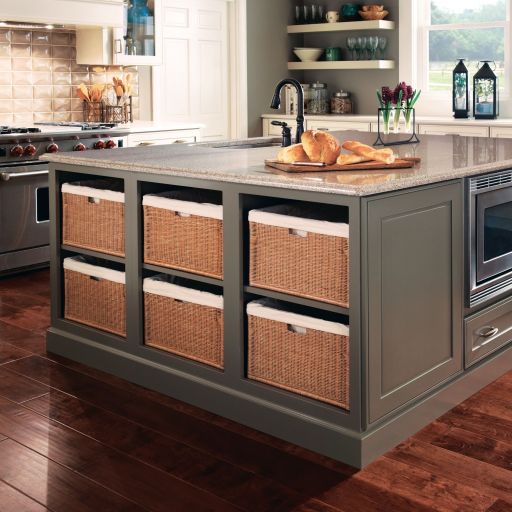 4. Family Zone
Keep an eye on the kids even when you're preparing meals. An island is a great place for kids to hang out, color, do homework and tell you about their day.
5. Flexible Space
A floating island gives you added prep space or an entertainment area where you need it most. Simply roll it where you need it or tuck it out of the way.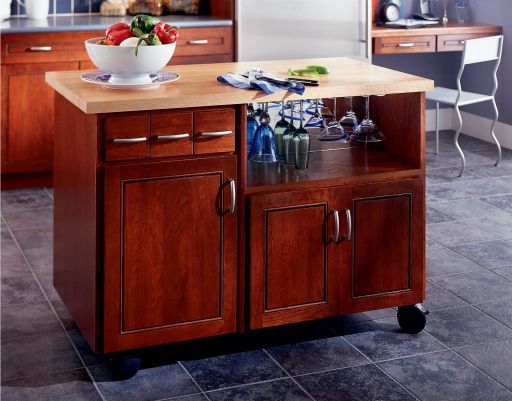 There you have it. Five reasons your kitchen can benefit from an island. If you're thinking of adding an island to your kitchen or updating your cabinetry, don't be afraid to Ask a Designer for some helpful advice.