6 Ideas For Designing A Country Kitchen
Posted by KraftMaid Marketing on 18th Feb 2016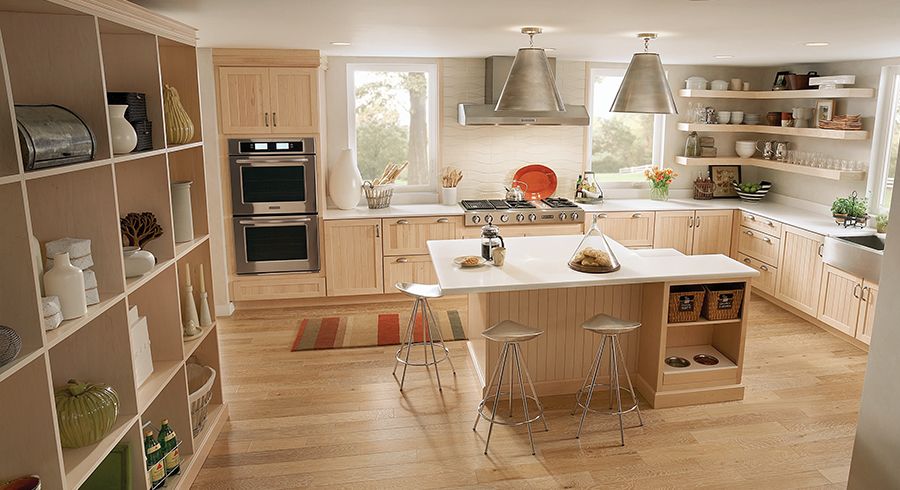 From exposed wooden beams to antiques and heirlooms, every element that goes into designing a country kitchen reflects what you'll get out of it. Whether you prefer the charming ambiance of a traditional farmhouse kitchen or one with a sleek, modern feel, there are many ways to easily achieve the warmth and nostalgia that are defining characteristics of country kitchens.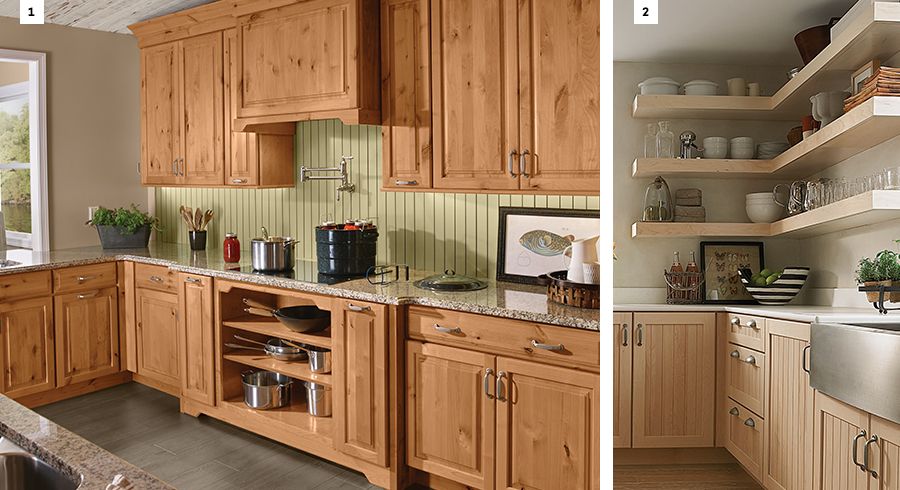 1. RUSTIC ALDER CABINETS
With naturally occurring knots and mineral streaks, alder wood lends warmth and simplicity to your kitchen cabinets. For a different feel, try Rustic Alder Cabinets in a light finish such as Husk.
2. OPEN SHELVING
Consider open shelves in addition to cabinetry. An open concept visually expands your kitchen and provides an alternative storage solution—especially for display-worthy cookware and décor that fits your country aesthetic.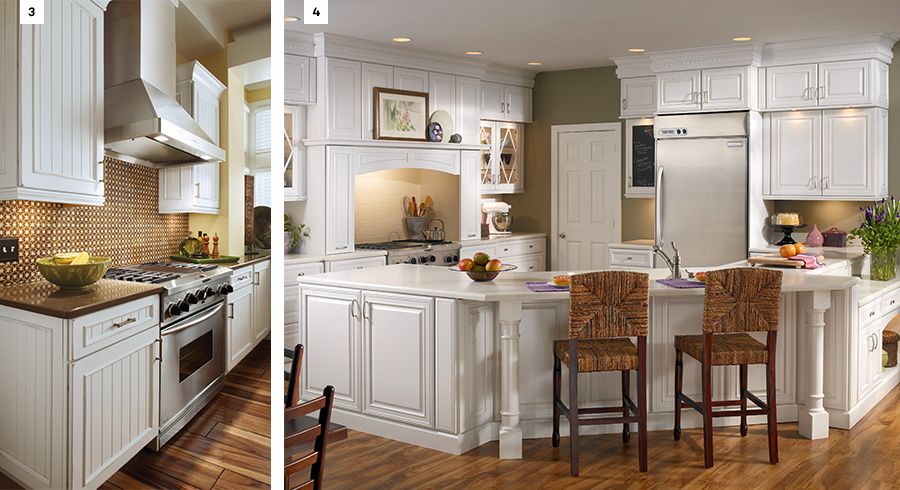 3. BEADBOARD PANELING
Timeless, elegant and easy to install, beadboard paneling is reminiscent of cottage-style kitchens. Use it for a subtle backsplash, or line the sides of a wood-topped island for visual contrast.
4. WHITE ON WHITE
Most people may associate natural wood tones when imagining a country kitchen, but an all-white color scheme is just as warm and welcoming. Incorporate metal accents such as light fixtures or seating, or add contemporary flair with a pop of color.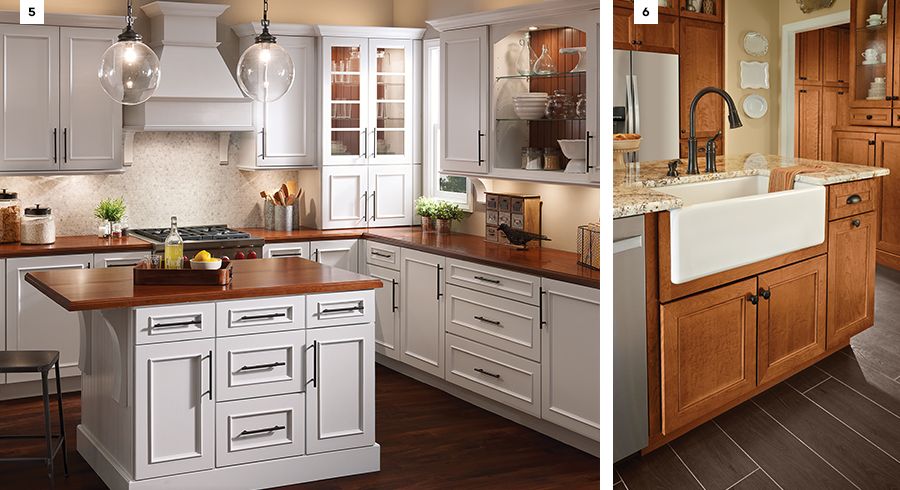 5. BUTCHER BLOCK COUNTERTOPS
A butcher block countertop combines functionality with aesthetic appeal. If treated properly, a butcher block countertop is both durable and long-lasting.
6. FARMHOUSE SINK
A staple of the country kitchen, a farmhouse sink is both stylish and functional. Pair a traditional porcelain sink with matching hardware, or go for a more modern look with a double bowl design in stainless steel.