8 TIPS TO HELP YOU CREATE A KITCHEN FOR (ALL) THE AGES
Posted by KraftMaid on 21st Dec 2017
If your kids have grown up and moved out, the day-to-day demands on your kitchen have probably changed. But if grandkids are in the picture (or the future), you'll want a kitchen that can adapt.
Here are a few tips to help your kitchen shift seamlessly from quiet couple's nest to grandparents' funhouse.
1. PULL-OUT TABLE
Create more counter space or more floor space, depending on what you need at any moment. The KraftMaid® Pull-Out Table is especially handy for helping the kids and grandkids with their homework while you cook.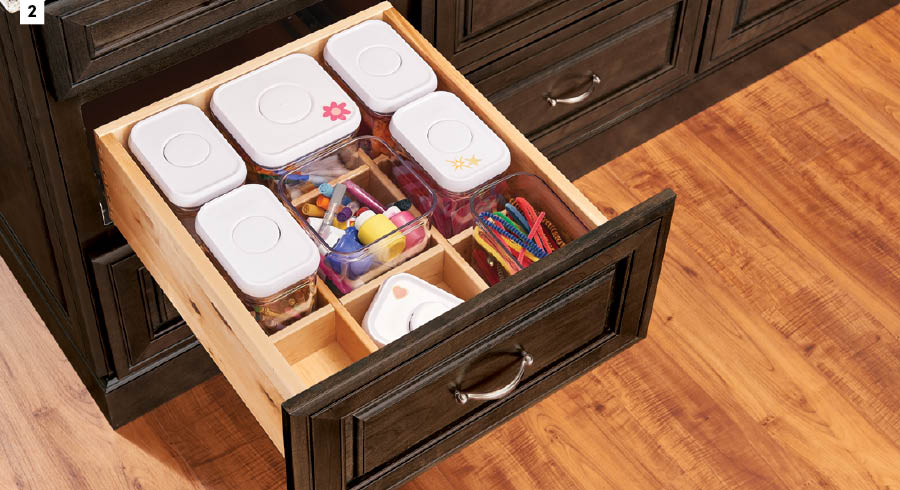 2. DEEP DRAWER ORGANIZER AND CANISTERS
With a KraftMaid Deep Drawer Organizer and OXO Canisters, tiny items are easy to organize and seal tight. So you can keep everything from crayons to candy in the same drawer.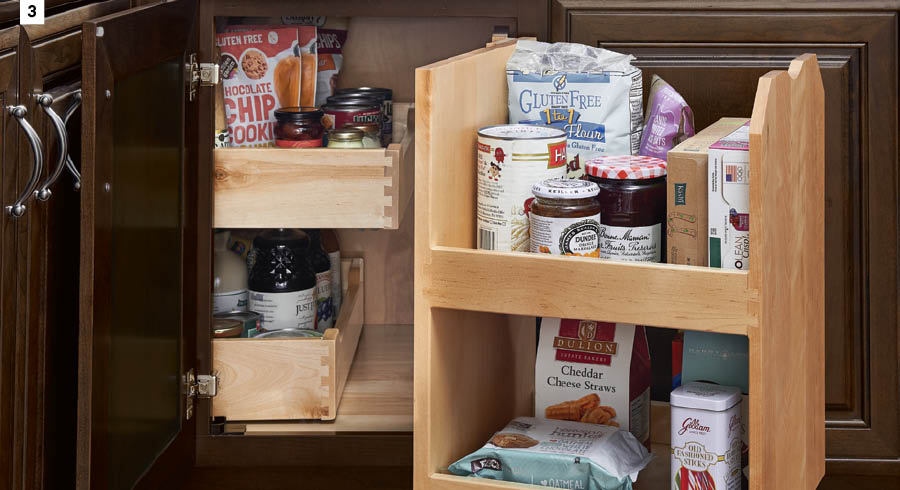 3. PANTRY SWING-OUT
Even if you keep the grandkids' snacks in the back of the cabinet, they'll be easy to reach with the KraftMaid Pantry Swing-Out.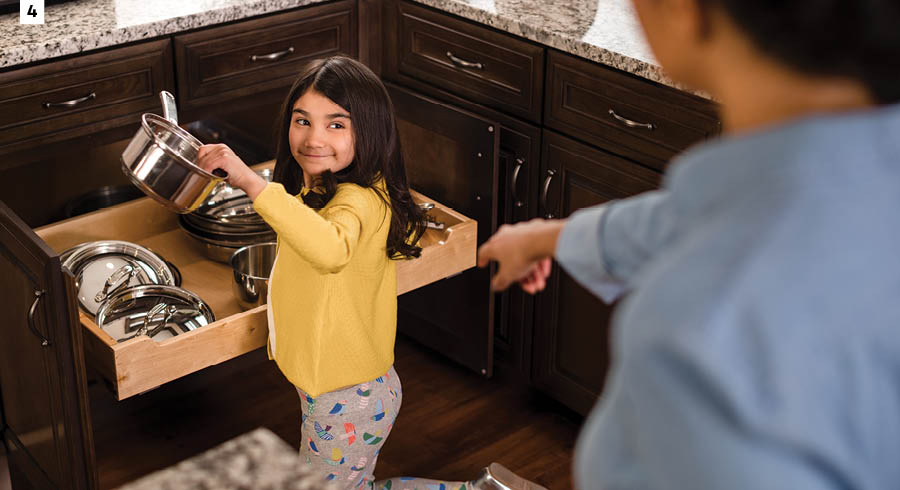 4. DELUXE ROLL-OUT TRAYS
When cookware is easy to get to, it's easier for kids to help in the kitchen. KraftMaid Deluxe Roll-Out Trays let the whole family reach what they need without rummaging.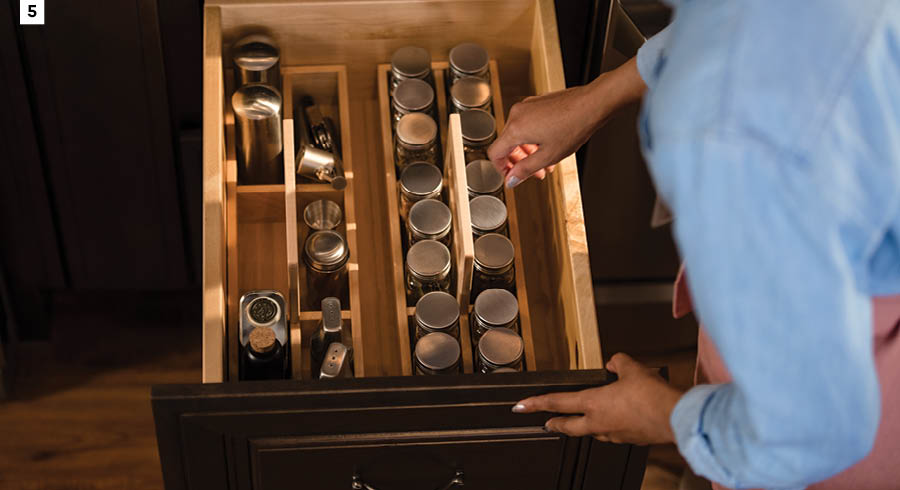 5. SPICE CADDY
The KraftMaid Spice Caddy lets you take spices wherever you need them and tuck them away when you're done. It also works great as a caddy for school and craft supplies. So you might want to get two.