Posted by KraftMaid Marketing on 28th Oct 2013
One of the biggest trends in fashion right now is color blocking — using bold, solid contrasting colors to create a stylish yet simple look. However, this technique doesn't apply just to your wardrobe. You can use these same principles to add flair to your space and personalize your home. Committing to bold colors can be intimidating, but KraftMaid Cabinetry is here to help with these four easy-to-follow tips: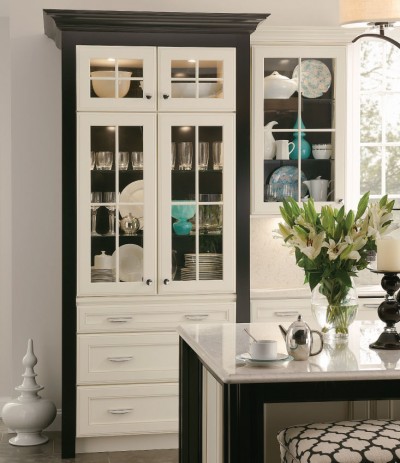 1. Get Back To Basics
Remember your color wheel from art class? Its rules still apply here. Pair colors on opposite ends of the color spectrum, like KraftMaid Cabinetry's Onyx and Dove White finishes, to really punch up the color blocking effect.
2. Simplify Your Palette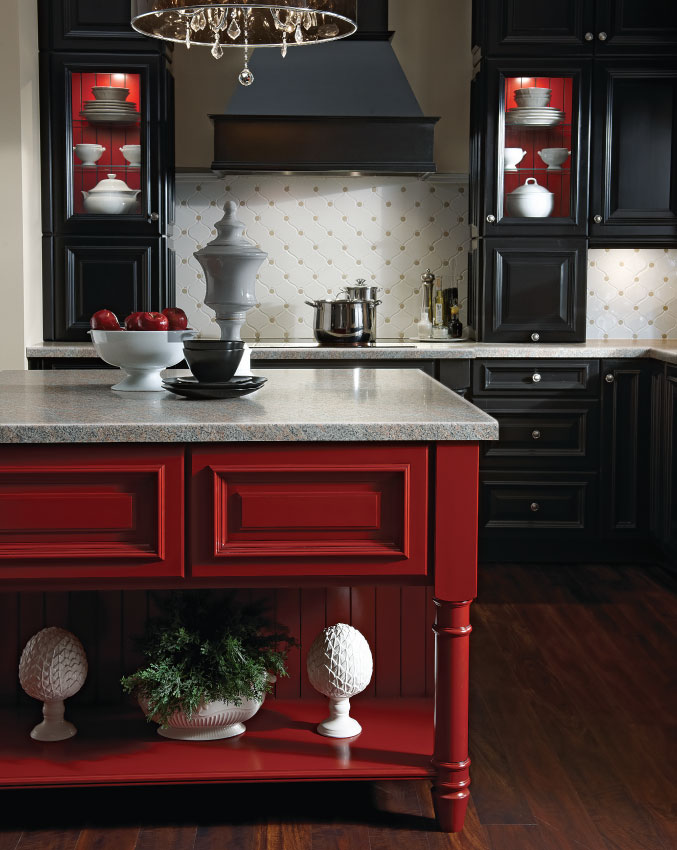 When working with bold colors, it's important to keep things simple. Try sticking with two to three complementary colors at the most to streamline the look of your space.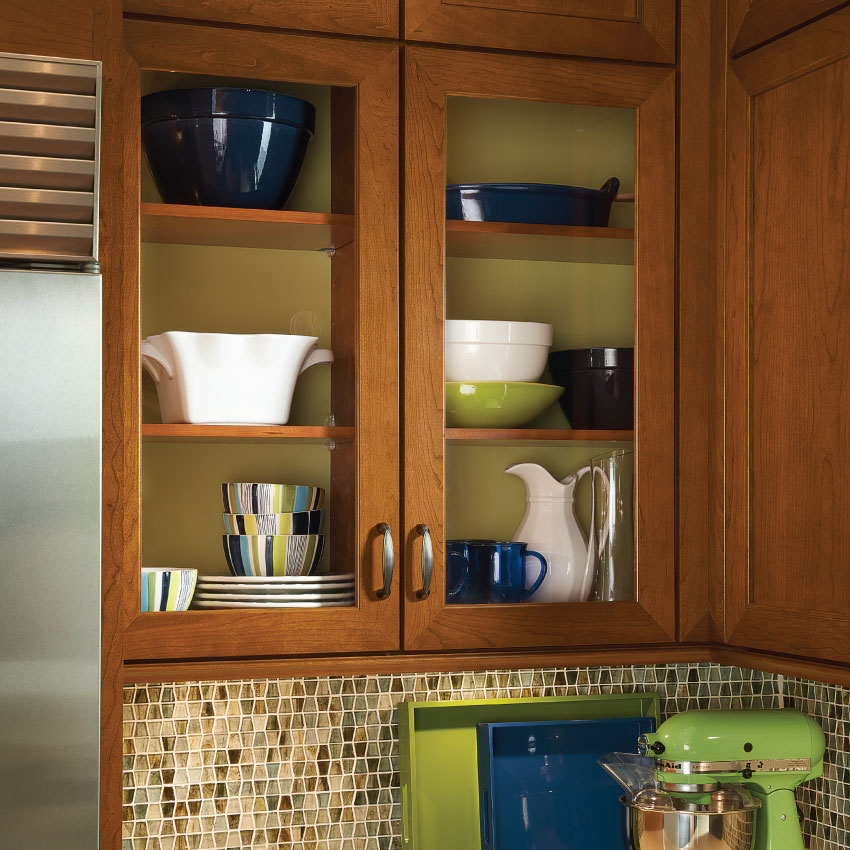 3. Keep It Grounded
Color blocking is about showcasing color, so use neutral tones to really make your accents pop. For example, a Golden Lager stain helps draw the eye to the Envy contrasting cabinet back.
4. When In Doubt, Start Small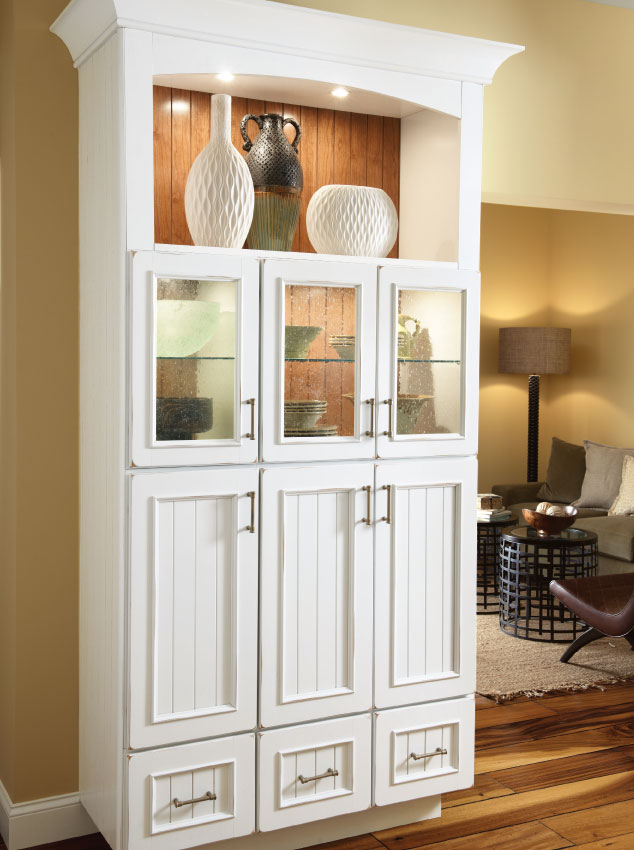 If you're not ready to completely dive in, try color blocking one piece of cabinetry in your space to coordinate with items or furniture that you already own.
For a bold look that truly expresses your unique style, think beyond your closet and incorporate color blocking into your next design project. KraftMaid Cabinetry makes color blocking easy with a wide selection of accent paints and finish colors that will bring chic styling to any space.
Visit us again soon for more tips and design inspiration.