Kitchen Colors: Dark Is The New Neutral
Posted by KraftMaid Marketing on 28th Apr 2016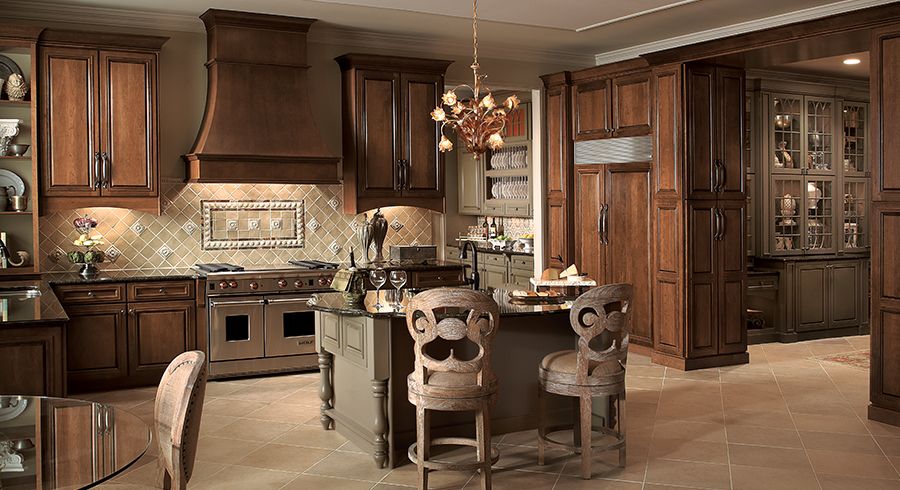 Neutral colors are often thought of as creams and beiges—soft, timeless hues that complement your home décor and add warmth to any kitchen. But neutrals don't have to be limited to lighter colors; rich, dark kitchen colors are just as popular (and beautiful) as their lighter counterparts. Here are just a few of our favorite dark kitchen colors.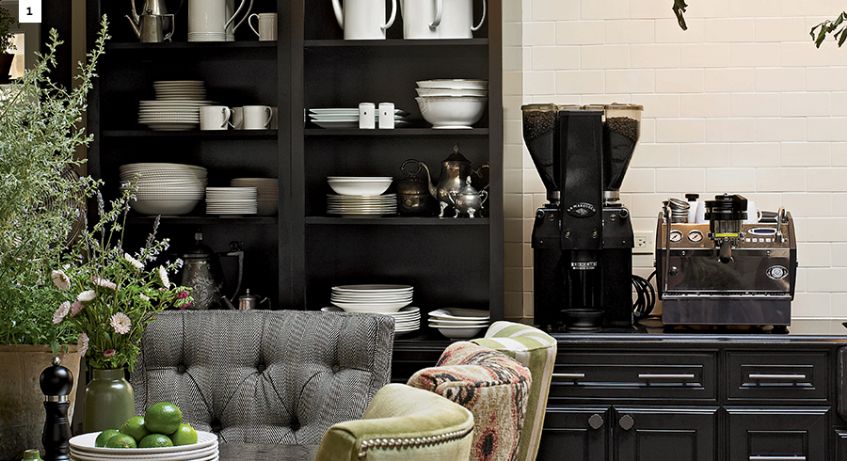 1. MIX 'N MATCH
One advantage of dark kitchen cabinets is that they provide a beautiful, bold backdrop for the rest of the room. Just as in this kitchen, you can tastefully mix and match colored or patterned furniture and décor, giving your kitchen character without overdoing it.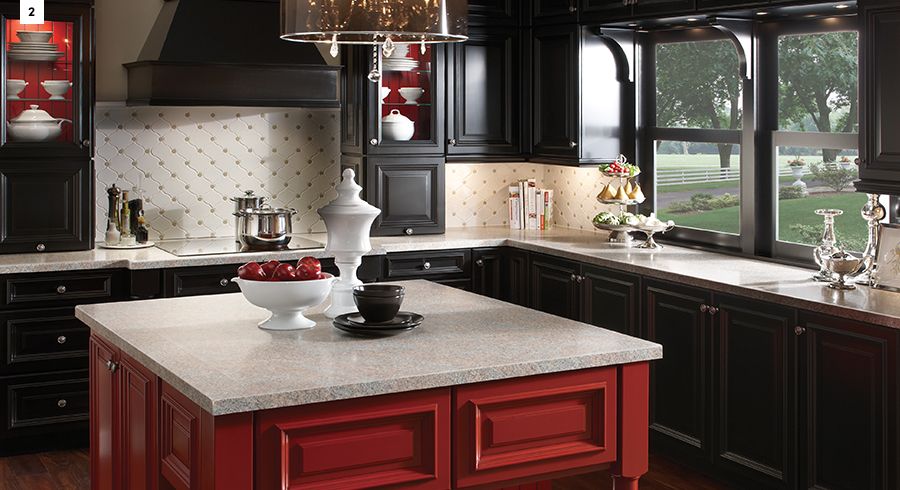 2. POPS OF COLOR
Dark kitchen cabinets also give you the opportunity to go bold with a not-so-neutral color, like the red island pictured above.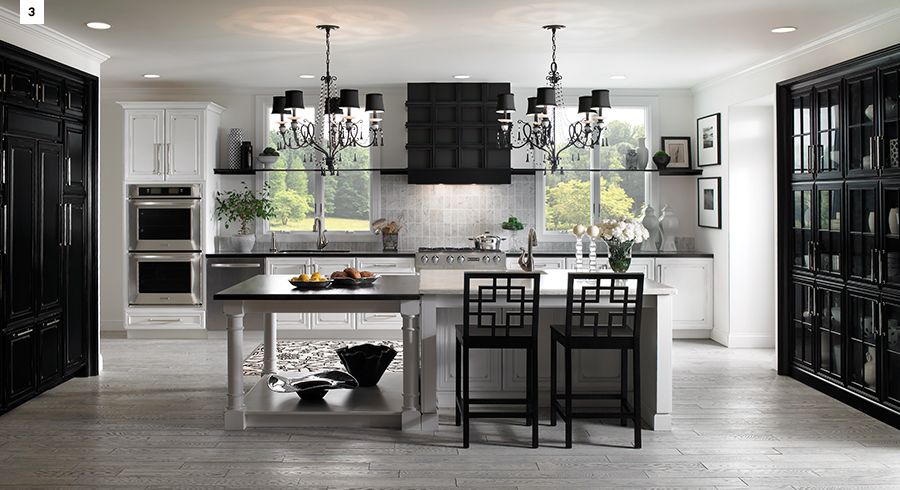 3. STARK CONTRAST
You can never go wrong with a classic black and white kitchen. Both black and white are complementary neutral colors that make it easy for you to incorporate seasonal touches of color; think spring flowers or decorative holiday wreaths.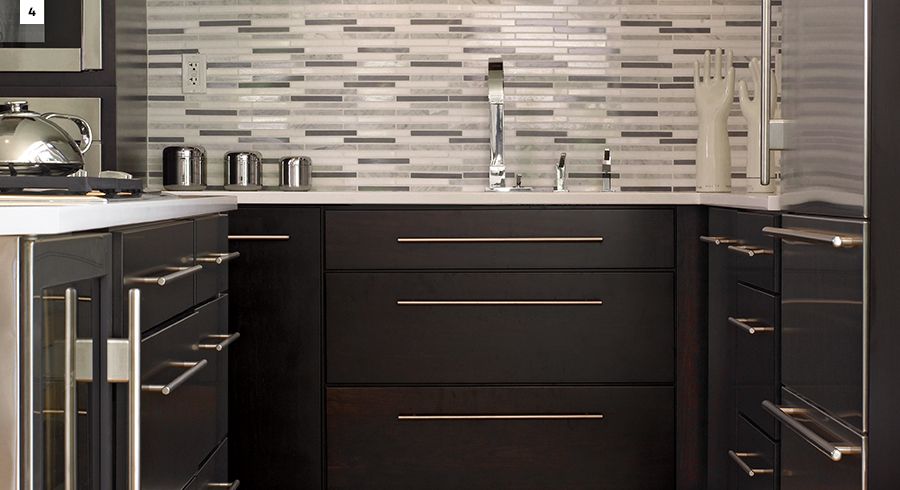 4. AN UNLIKELY MATCH
This kitchen proves dark cabinets don't have to be black to complement the grey in your kitchen. These cherry cabinets in Peppercorn add depth but are dark enough to complement the grey and white backsplash without appearing mismatched. Plus, the Stainless Steel Bar Pulls match the appliances and tie the look together.