Kraftmaid Kitchen Remodel : Taste Buds Kitchen
Posted by KraftMaid Marketing on 10th Mar 2016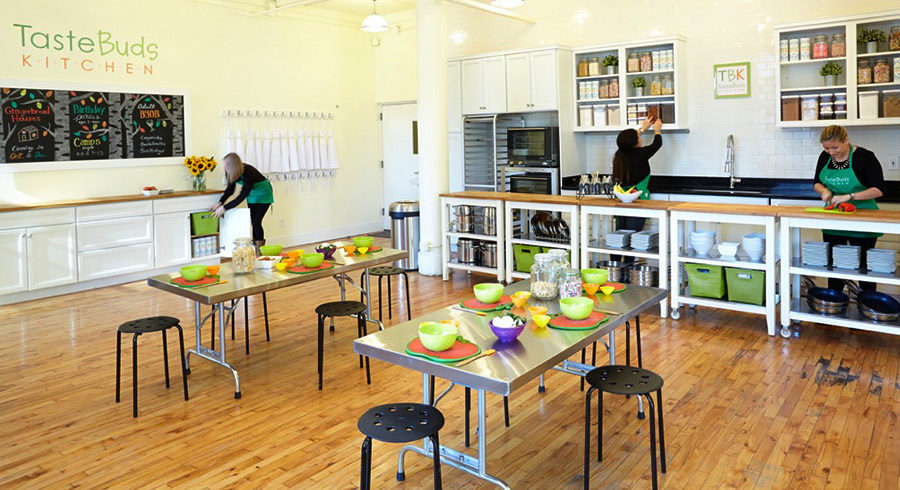 Jessi Walter Brelsford knows all about the importance of a well-designed, functional kitchen. As founder and self-proclaimed "Chief Bud" of Taste Buds Kitchen, Jessi and her team rely on space and accessibility to host a variety of culinary classes, parties, camps and special events. With more than 22,000 cooks at their facility last year alone, Jessi knew it was time for an update.
"Taste Buds Kitchen specializes in hands-on and unique cooking events for kids, families and adults, so it was very important that our remodeled kitchen be able to accommodate chefs of all ages," says Jessi.
"We needed a cabinetry manufacturer with high-quality products that fit the look and feel of our kitchen and brand."
Taste Buds Kitchen chose KraftMaid cabinets in Dove White for a clean, fresh look. More cabinets and drawers allow Jessi and her team to free up valuable counter space and stay organized—something she'd been lacking in her old kitchen.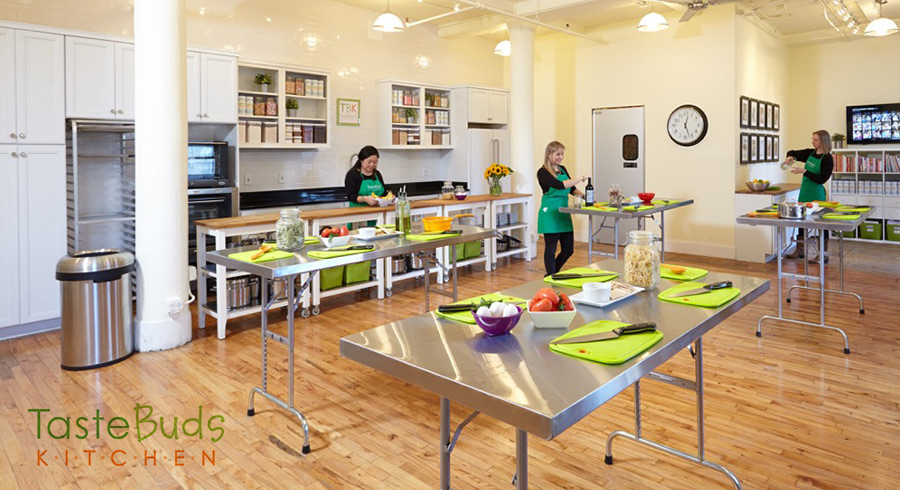 "It's so much easier to find the tools we're looking for, and the additional counter space encourages more collaboration in the kitchen," she says.
The remodel also features under-cabinet lighting and open shelves that display decorative elements like small potted plants and jars of dry ingredients.
"Our remodeled kitchen is my happy place. I love the colors, the organization, the clean lines and fresh energy. And best of all, I know it will stay this way for years to come with our amazing KraftMaid cabinets."