No Kitchen? No Problem. How To Maintain Your Sanity During Construction.
Posted by KraftMaid on 13th Jul 2018
The good news? Demo day is nearing. The bad news? You're going to be without a kitchen for a short while. Rest assured, you will make it through and your dream kitchen awaits you at the end. Here are five easy ways to make life work during your kitchen renovation.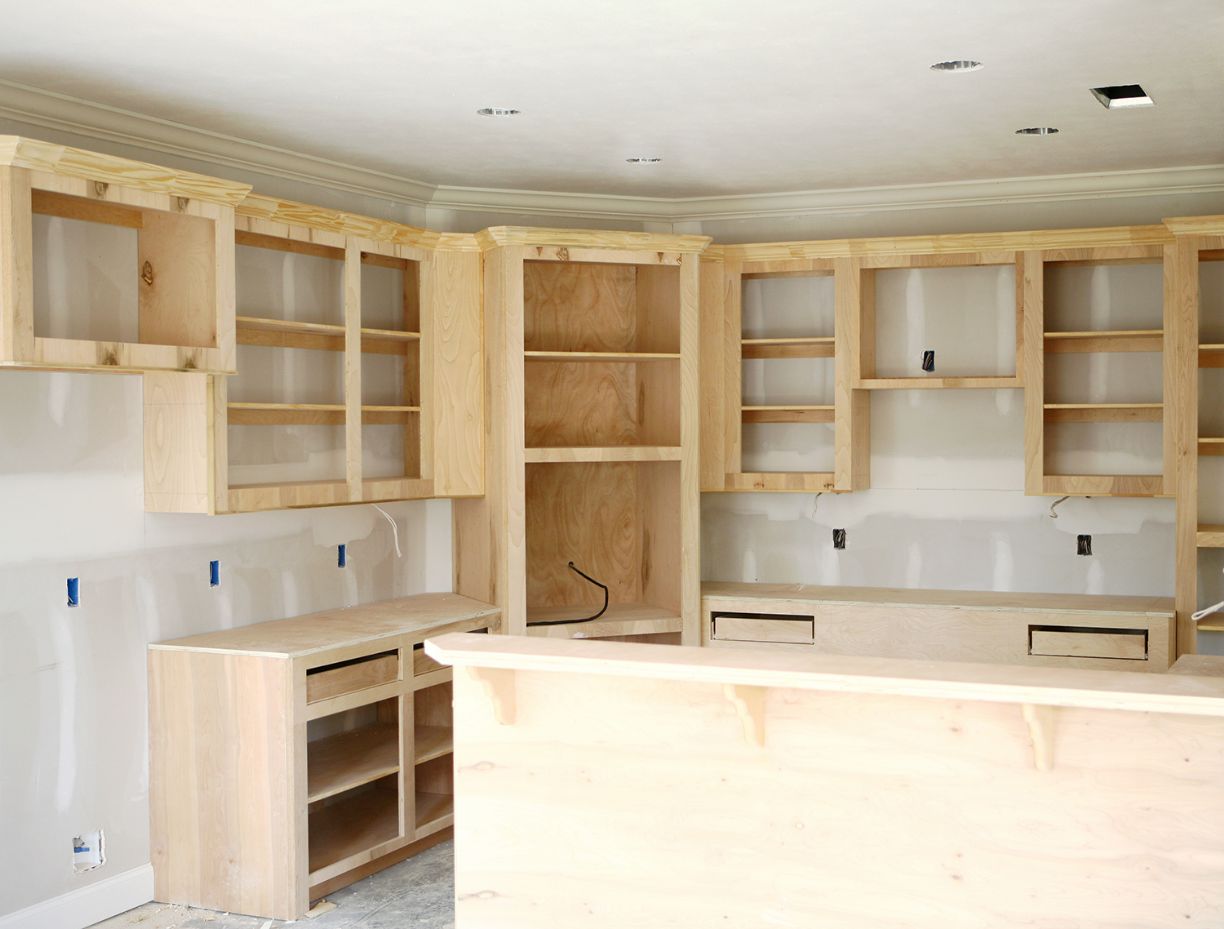 CREATE A PROJECT HUB:
Here's an easy way to stay organized amid chaos. Create a project hub – a bulletin board, a bin or even a large binder – that is easily accessed and within line of site of your contractors. Post a printed project calendar, your paint swatches, tile samples, cabinet photos, product order sheets, the to-do list– essentially anything you might need to review in person. Digital calendars are great for sharing, but we recommend keeping a printed one that you can physically review on site with your contractor. Confirm next steps, deadlines and who is responsible for getting them done. Review product names and colors as boxes arrive to confirm they are indeed what you ordered before installation. Finally, keep one of your inspiration photos front and center as a reminder that your dream kitchen is coming to life!
CLEAR THE CLUTTER:
If you've been living in your current kitchen for a while, chances are you've accumulated some extra stuff along the way. Get rid of old pots, plates, utensils and other items you haven't used in years. No one enjoys packing and unpacking boxes. So, save yourself some time by thinking ahead to what you will actually need in your new kitchen. Many new appliances pull double duty as microwave and toaster oven, so consider donating old items to make room for new, multifunctional pieces. This will eliminate extra boxes and piles as new products for your dream kitchen begin to arrive.
CONSTRUCT A SATELLITE KITCHEN:
Takeout is not the only option. Setting up a temporary cooking station with your coffee pot, microwave, a slow cooker or an electric griddle can help you create easy meals during this transition. For an extra comfort, mini-fridges start as low as $79, and they make great extra storage options in the basement or garage when your dream kitchen is complete. When compared to the overall reno budget, it's a small price to pay for a slice of sanity.

Need an easy reno menu idea? Try these crockpot shredded chicken tacos from the blog Pretty Providence. https://prettyprovidence.com/shredded-chicken-tac...
MAKE CLEANUP EASY:
Eating off paper plates can get tiresome. There are ways to organize everyday items so cleanup without a kitchen is easy. We've seen clients get pretty creative with satellite kitchens set up in laundry rooms, mudrooms or even larger bathrooms. Dinner plate storage chests keep the dust at bay and make transporting and organizing everyday dinnerware easier on the cook. Silverware caddies are perfect for taking meals outside or simply to another spot in your house. Smaller drying racks like this one can fit inside a plastic bin near a bathroom or basement sink.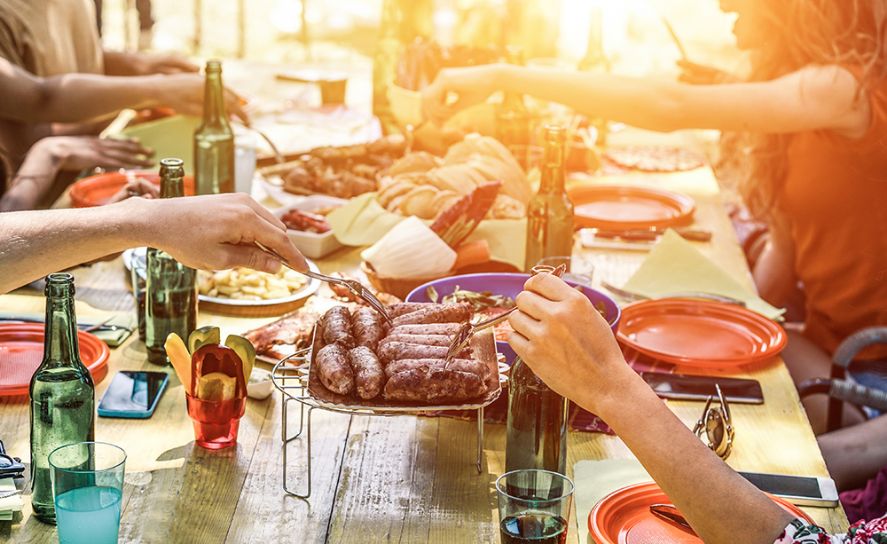 TAKE A HIKE:
We get it. A kitchen renovation can be the most equally exciting and exhausting time of being a homeowner. It's easy to lose sight of the big picture when you are in the midst of dust and hammering. The good news is summer comes with warmth and sunshine. It's the perfect excuse to get outside for meal times. Plan an outdoor meal at least once a week. It will give you something to look forward to and give you a sense of control. Pack a portable cooler or insulated bag with items from home or takeout and take in the view from a new location.

What are your tips for surviving a kitchen reno?