Personalize your remodeling project with these simple kitchen design ideas.
Posted by KraftMaid on 16th Aug 2021
---
Across every size, style and budget, personalization is among the hottest concepts in home renovation. Here are four custom kitchen ideas that are unique to you.
---
Today, fewer homeowners are remodeling with resale in mind. Instead, the focus is creating highly tailored spaces that suit the people who live there now. And no room showcases personalization better than the kitchen.

From designing a look that fits your style to a T, to curating just-right combinations of storage and accessories that make the activities you want to do most more enjoyable, KraftMaid® can help you put together the made-just-for-you results you're looking for.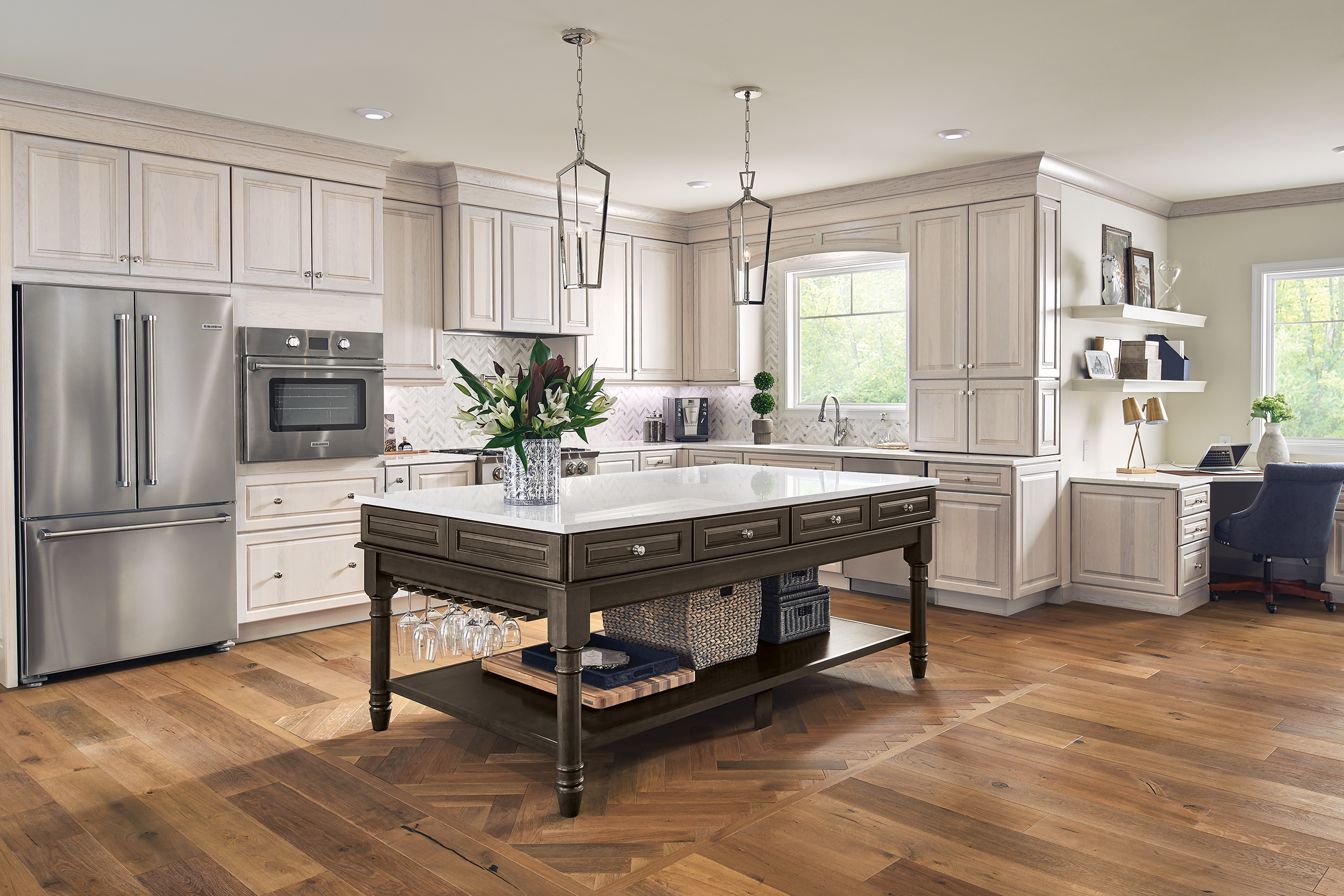 1. Out-of-the-Ordinary Finishes
One of the best ways to achieve a look that's unique to your kitchen is with a KraftMaid specialty finish. Artisans hand-apply these finishes, so no two doors are exactly the same. Each one is a distinct beauty. Whether you choose the timeworn, heirloom appearance of our Aged and Weathered finishes or the enhanced natural character of a Translucent finish, your kitchen will be a one of a kind.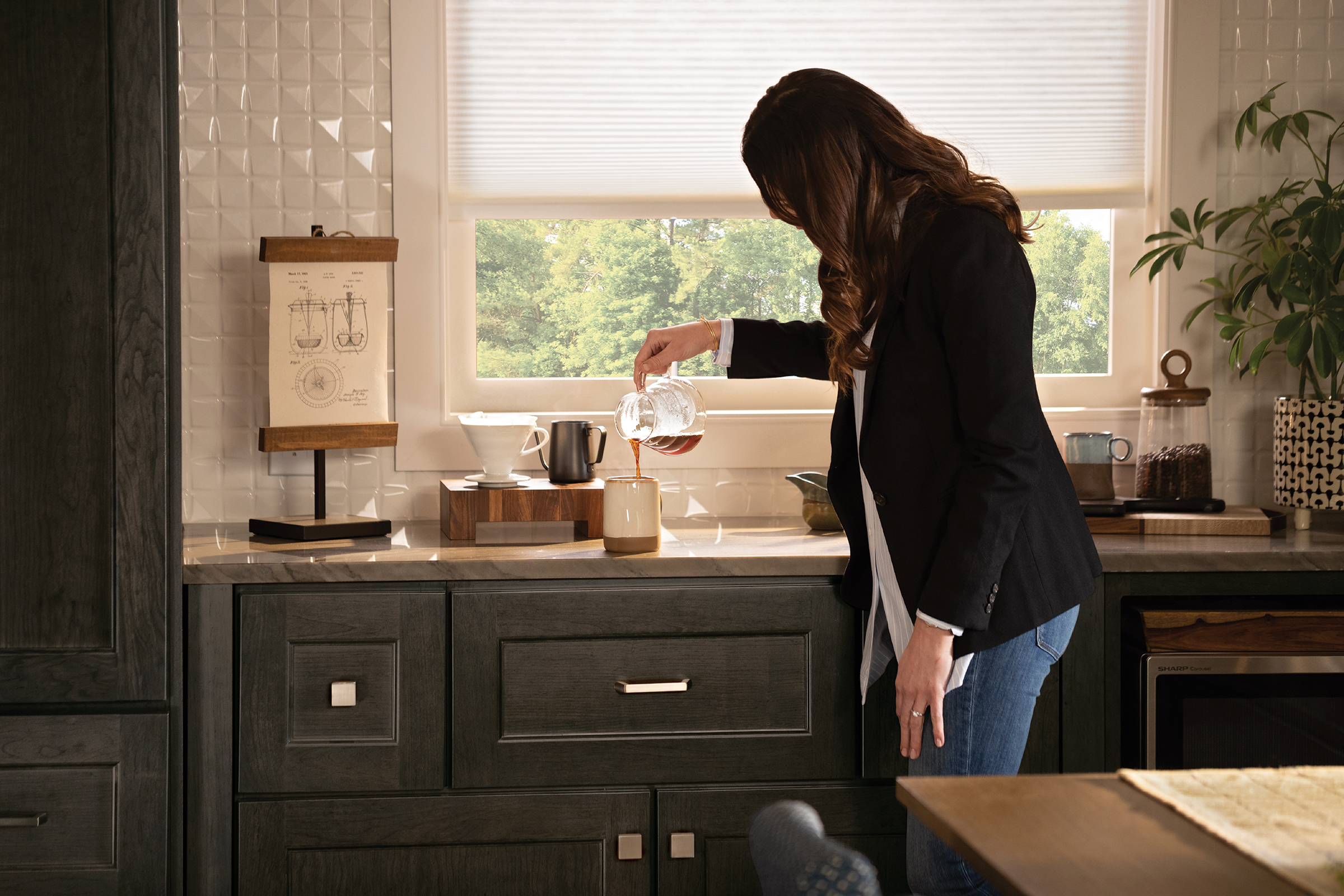 2. Individual Work Zones
As you plan your new home kitchen renovation, look to add custom, task-specific areas within the room that will make weekend get-togethers, baking marathons or remote work a breeze. With KraftMaid, you'll find hundreds of cabinet configurations and behind-the-scenes storage options to fit your DIY kitchen remodel needs. (Check out more examples of personalized spaces we've created.)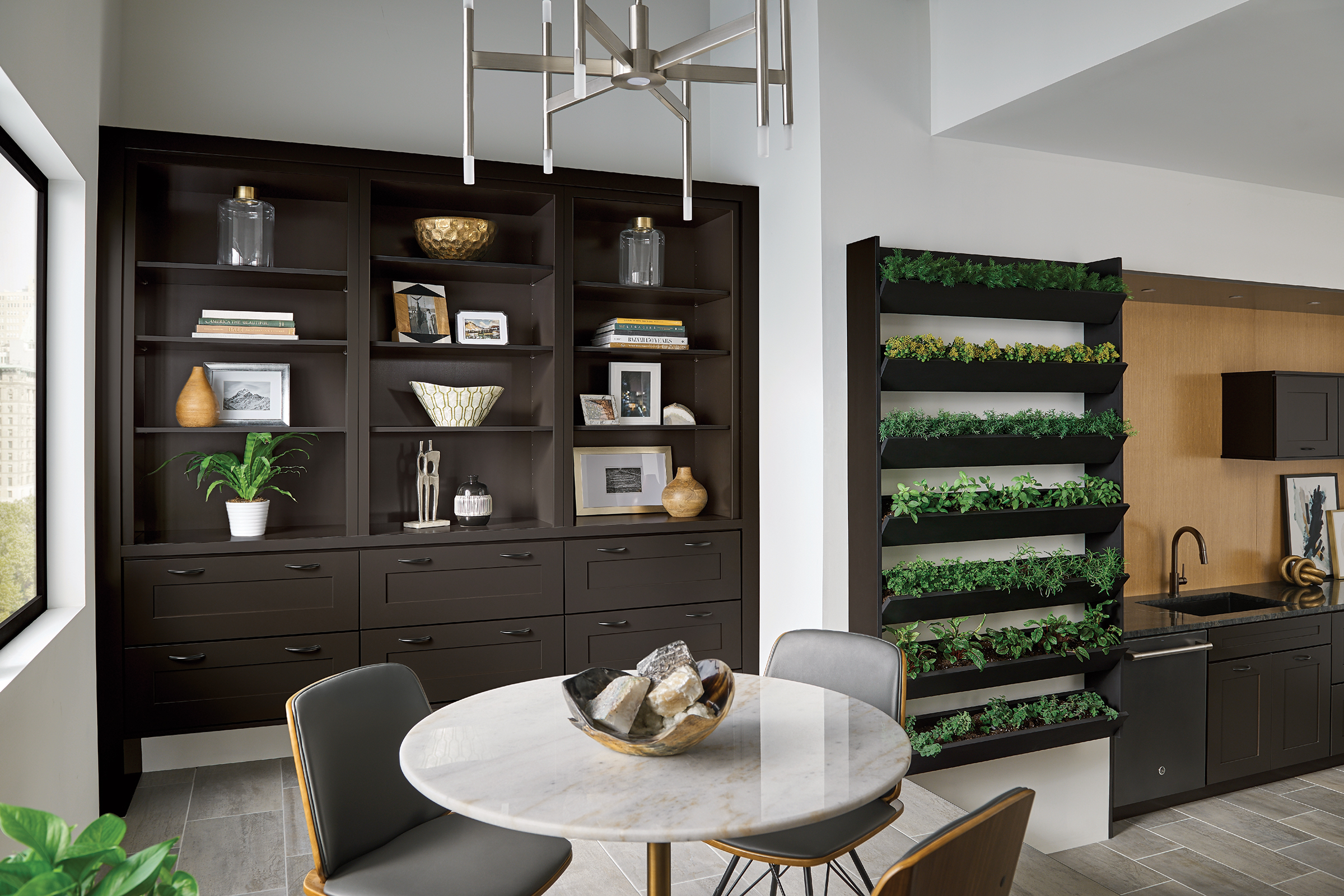 3. Personalized Displays
Use open shelving and glass door inserts to put the things that are special to you in view and within reach – whether it's purely decorative (framed art and craft pottery), uber-functional (spices or live herbs) or something in between (your travel-themed coffee mug collection).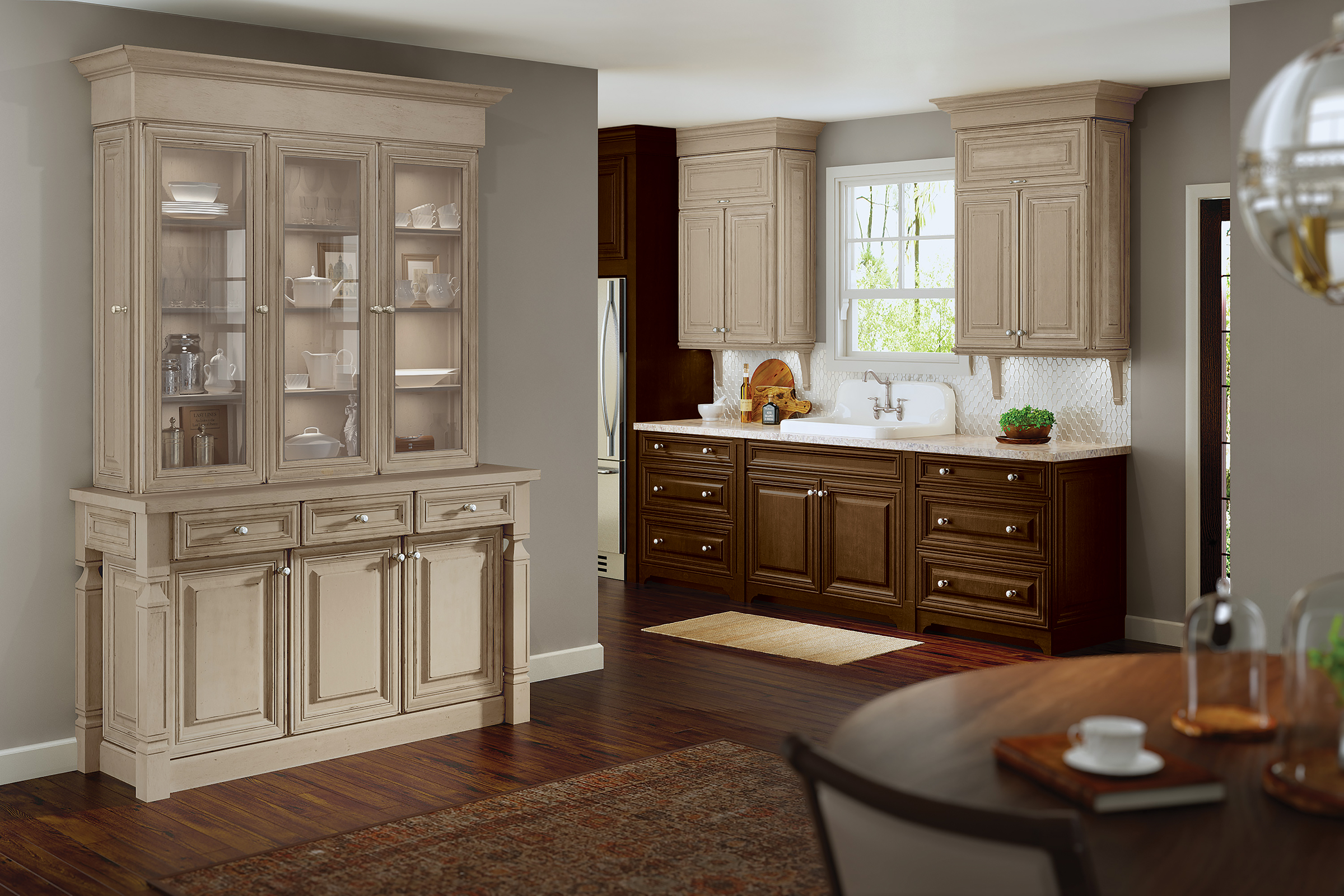 4. Bespoke Design Details
Something as simple as different finishes on upper and lower cabinets, a pop of color on your island, or an open cabinet with a contrasting back can differentiate your kitchen from a sea of sameness. Want to be even more unique? Use decorative enhancements, like corbels and furniture legs, to create one-of-a-kind, furniture-inspired elements in your kitchen. Simple kitchen design ideas like these can help energize your living area, making the kitchen an eye-catching focal point of your home.

Anything is Possible
Get more ideas by exploring how real KraftMaid customers have customized the look, layout and functionality of their kitchens. Then, talk to a local KraftMaid kitchen designer about your vision and your lifestyle. They'll help you personalize your plan.
---