Popular Kitchen Layouts : The U-shaped Kitchen
Posted by KraftMaid Marketing on 7th Apr 2016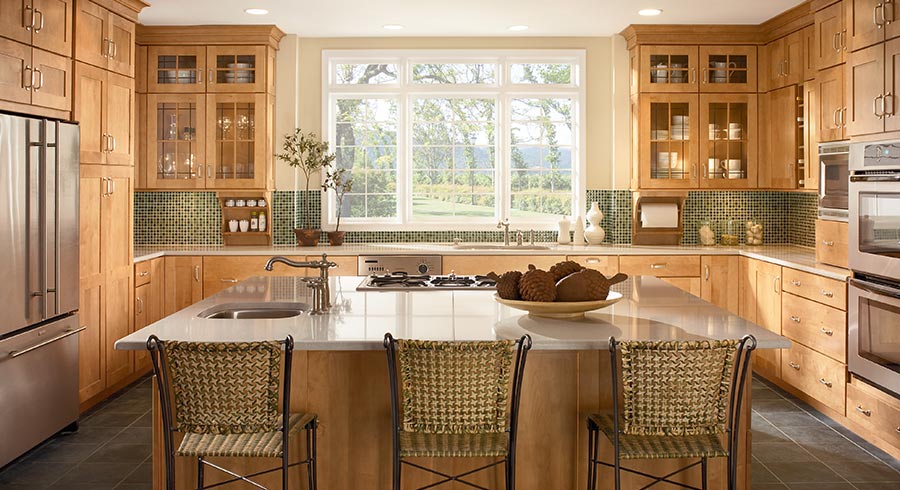 In January we highlighted the 5 Most Popular Kitchen Layouts and how they interact with the rest of your kitchen. Among these is the U shape, a layout that works for kitchens big and small. Here are just a few examples of some of our favorite U-shaped kitchens.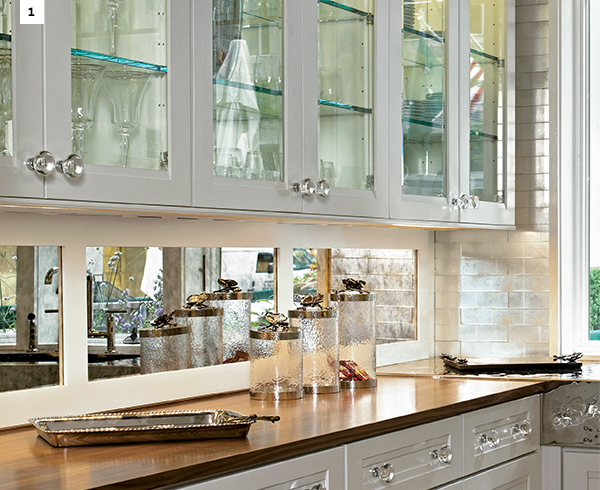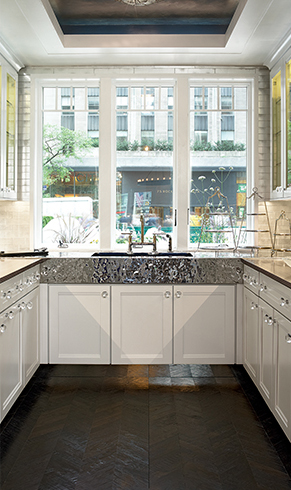 1. SMALL AND SIMPLE
This kitchen may be small, but its U shape provides plenty of counter and cabinet space on each wall, making it ideal for anyone who doesn't have a lot of room to work with. With the sink on its own, one person could be on dishwashing duty while the other preps for a meal on the adjacent counter.
2. ISLAND LIFE
U-shaped kitchens are especially versatile because an island can fit right in the middle without overcrowding the room. This kitchen features plenty of work space, and one side of the U serves as a pantry for food or a cabinet for kitchen appliances.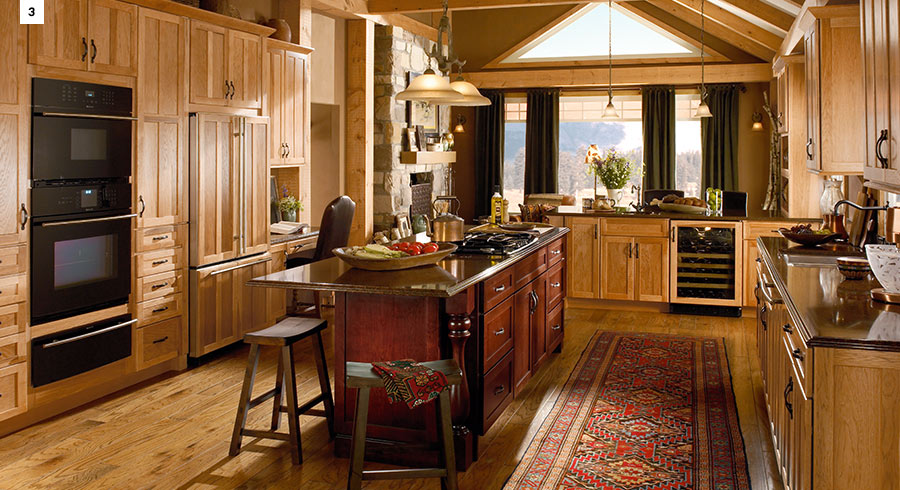 3. MULTI-FUNCTIONAL
Similarly, this U-shaped kitchen features a functional island that doubles as a kitchen table or work space. One wall incorporates both storage and major appliances like the oven, while the opposite wall houses the sink.