SMALL KITCHEN IDEAS WITH BIG PERSONALITY
Posted by KraftMaid on 19th Mar 2018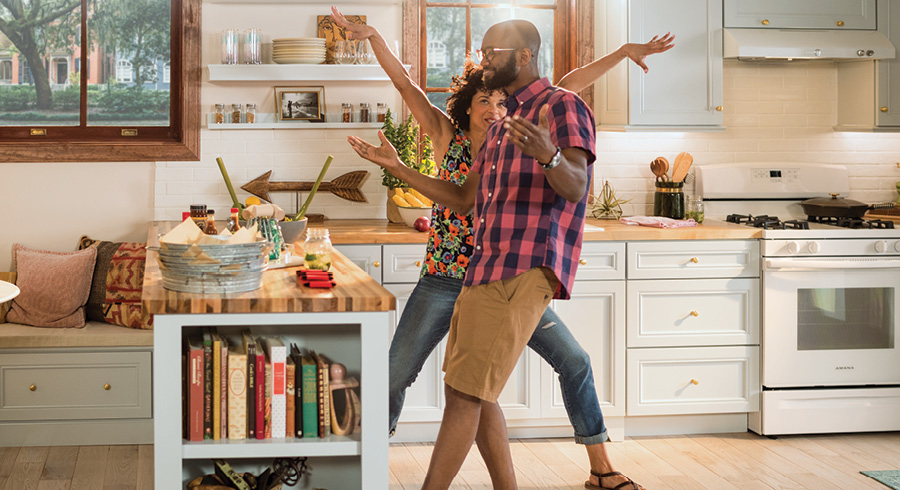 Even when you're remodeling a small kitchen, there's plenty of room to add your own personal flair. In fact, clever storage solutions can be part of what makes your space feel unique. Use these small kitchen ideas to save space and pack your new kitchen full of effortless style.

1. BUILT-IN BOOKSHELVES
With built-in bookshelves that match your cabinetry, you get extra storage, a cohesive look and a chance to show off your favorite items. Put them all around and above the door to maximize your space.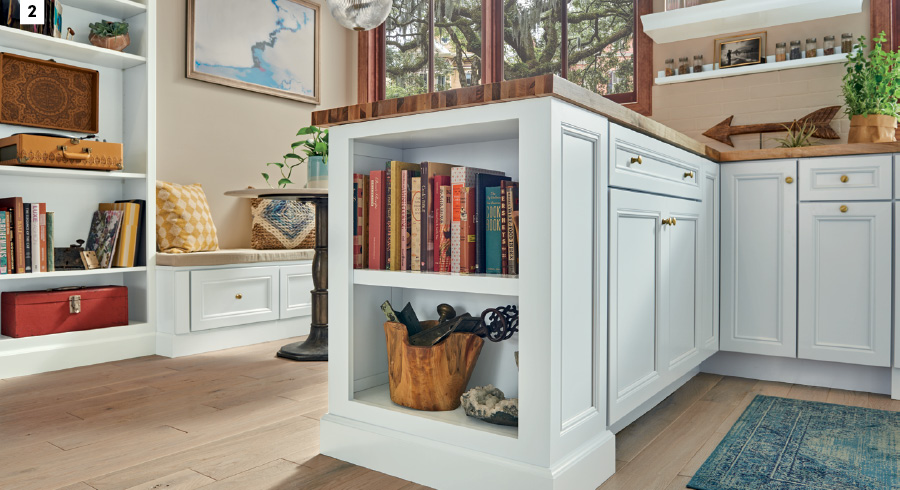 2. BOOKCASE ISLAND END
Why waste the space at the end of your kitchen island or peninsula? Use a KraftMaid Bookcase Island End to keep cookbooks handy or store cookware that's just too pretty to hide.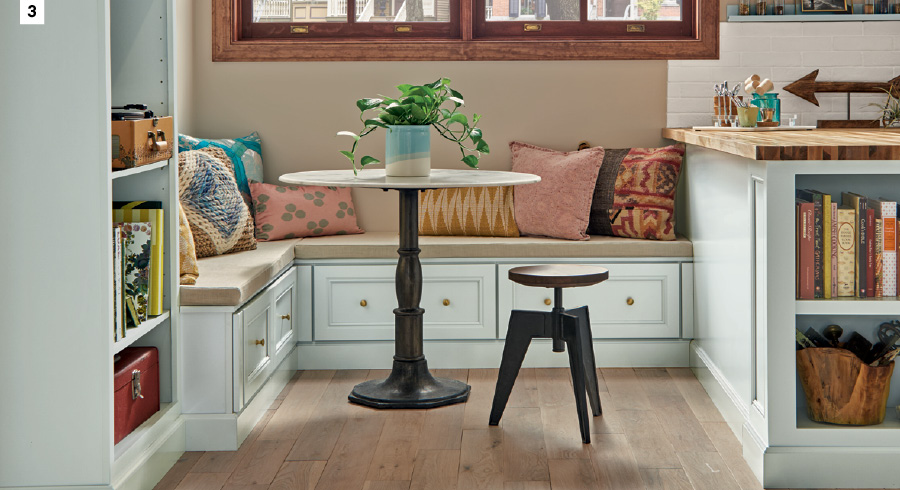 3. DINING NOOK WITH BUILT-IN SEATING
Sometimes a cozy kitchen nook can be even better than a large kitchen table because it feels more personal. Make it fun with some throw pillows and funky artwork. Bonus: Build the seating with KraftMaid drawers, and you can use it for extra storage.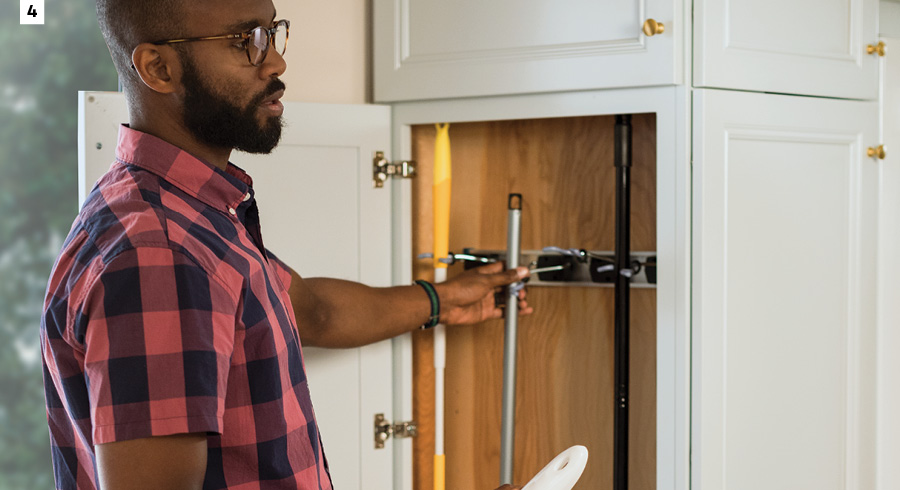 4. SHALLOW CLEANING CABINET
Cleaning supply storage has never looked so cool. The KraftMaid Utility Extended Bottom Cabinet integrates seamlessly with your cabinetry. It also has plenty of height to keep those long-handled items neatly out of the way yet handy when you need them.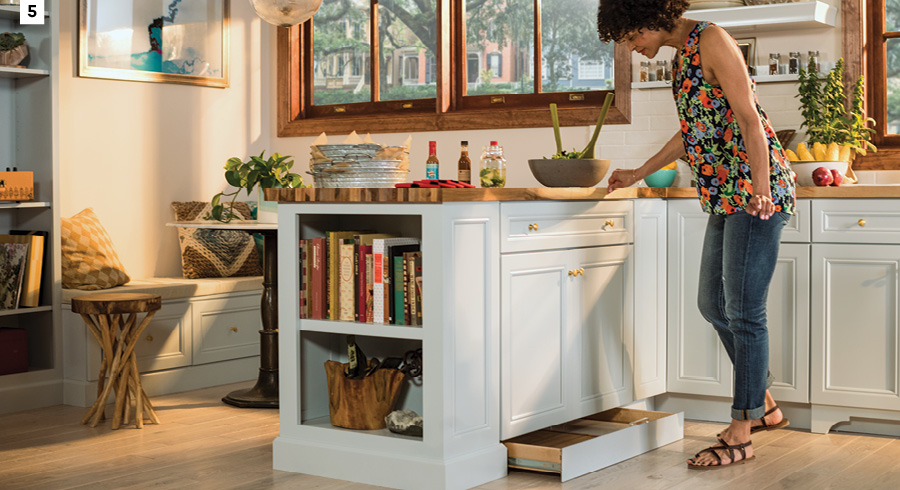 5. TOE KICK DRAWER
Just when you think you've topped out your space, a tap of the toe reveals a pleasant surprise. The KraftMaid Toe Kick Drawer opens and closes with a gentle nudge, making it quite possibly the stealthiest storage solution out there.
THERE'S STILL ROOM FOR MORE!
Do you have other small kitchen ideas? Tell us about them in the comments!