Top-Five Most-Popular Paint Colors for Kitchen Cabinets | KraftMaid
Posted by KraftMaid on 2nd Nov 2021
---
Whether they became popular because they fit today's hot design trends or because they have timeless appeal, our bestselling colors have one thing in common: They look beautiful in the kitchen. Catch up with the current top-five (plus one) popular kitchen cabinet paint colors in the KraftMaid® palette.
---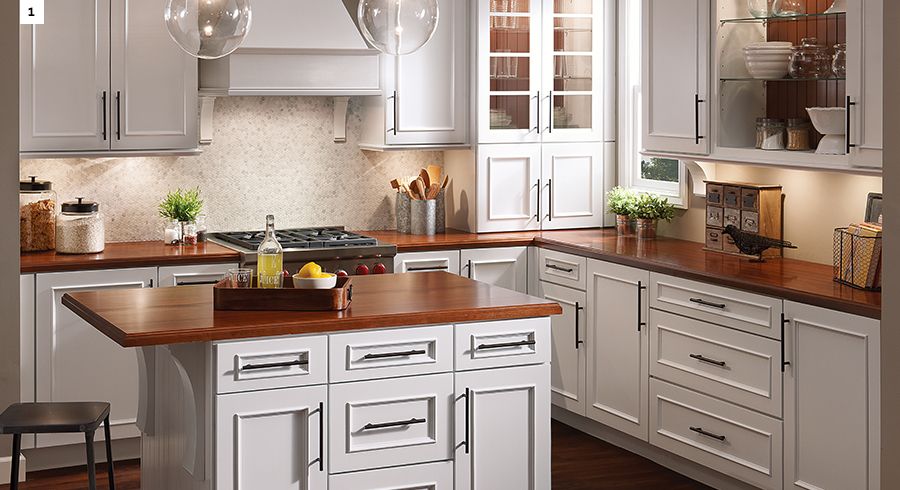 Dove White and Warm White
Our top color is actually two different colors. For several years and counting, white has been the most popular paint color for kitchen cabinets. While the cooler Dove White cabinet paint retains the title of our bestselling color, our newest white, Warm White, has quickly taken over the second spot. We've seen an overall shift to warmer colors, and white is no exception. Either way, you can't go wrong with the clean, bright look of Dove White KraftMaid cabinets or the cozier version in Warm White.
---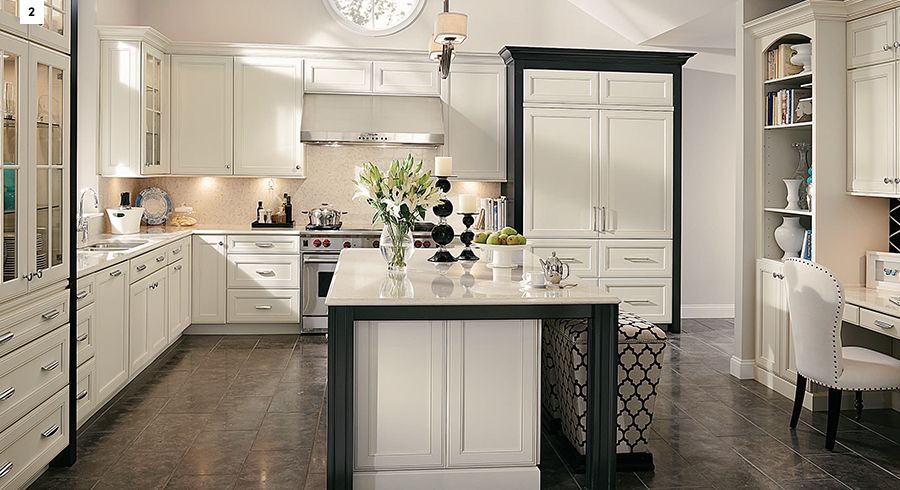 Canvas
Most homeowners want their kitchen to feel light and airy, which is also why many choose Canvas kitchen cabinets. This creamy neutral is our third most-popular kitchen cabinet paint color. The slightest hint of pale yellow gives cabinetry the mellow warmth of luxurious ivory while keeping the overall look clean and bright. This makes KraftMaid Canvas-color kitchen cabinets a great alternative for those who think a white kitchen is too stark
---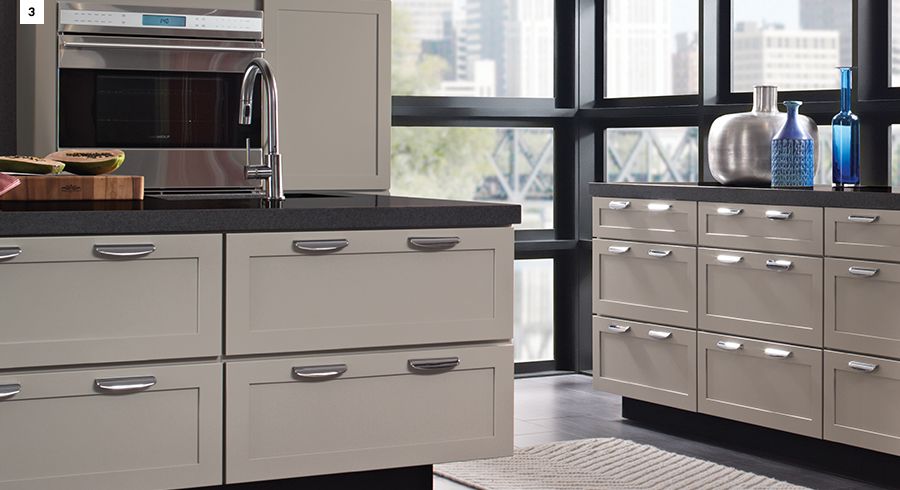 Pebble Grey and Moonshine
Grey has become a go-to color for many rooms in the home – including the kitchen. So, it's no surprise that two greys round out our top-five kitchen cabinet colors. KraftMaid Pebble Grey paint offers a warm, sophisticated look that's not too dark and not too light, while Moonshine is a pearly grey with a silver undertone. Design versatility makes these some of the most-popular grey paints for kitchen cabinets. They look great as a featured color, with other colors, or even used together.
---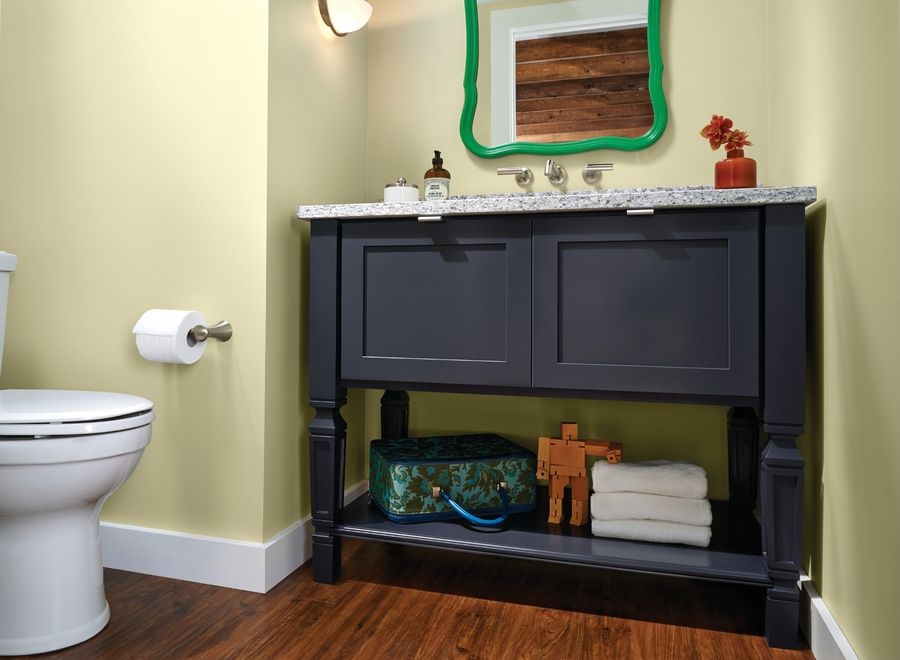 (BONUS) Midnight
When many of us think of color, we think of COLOR. Reds. Blues. Greens. Not shades of white or barely there neutrals. Just outside of our top-five, you'll find Midnight, a deep, dark, statement-making navy that fits the trend of using blue in the kitchen. Midnight blue-color kitchen cabinets work as a neutral (instead of black) and look exceptionally attractive with trendy gold-tone hardware, like brushed bronze.
Visit our Customer Stories page to see which colors real-life homeowners used in their recent kitchen remodels. (You'll find a lot of our bestsellers.) Then, get a better idea of what these, or any, KraftMaid colors will look like in your kitchen by ordering a sample finish chip.