(Video) Part 1: Celebrity renovator shares plans for kitchen and home remodel
Posted by KraftMaid Marketing on 28th Oct 2014
Steve Thomas – the current Habitat for Humanity ReStore Spokesperson and former Emmy-Award-winning host of This Old House and Renovation Nation – purchased a 1,300-square-foot home in Maine last year. Although it's well-located in the heart of a quaint fishing village and offers stunning views of the harbor, the 1900s Sea Cove Cottage has been neglected and needs a total overhaul.
Steve has crossed paths with KraftMaid Cabinetry on many projects. Most recently, Steve worked alongside KraftMaid Cabinetry on the Habitat for Humanity Home Builders Blitz. Over the years, Steve has had first-hand experience with KraftMaid products. His familiarity with them led to his decision to use KraftMaid cabinetry in his own home.
"To make a small house live big, you need built-ins."
At 1,300 square feet, Sea Cove Cottage is small space for Steve, his wife and their two poodles who plan to live there after the remodel. But Steve is following a trend that we're seeing with today's generation of 'Boomers.' They're simplifying, de-cluttering and downsizing so they have less house to take care of. "In order to make the most of the space in the house, we needed to extract the functionality out of every square inch," Steve said. "And to make a small house live big, you need cabinetry built-in to fit specific spaces."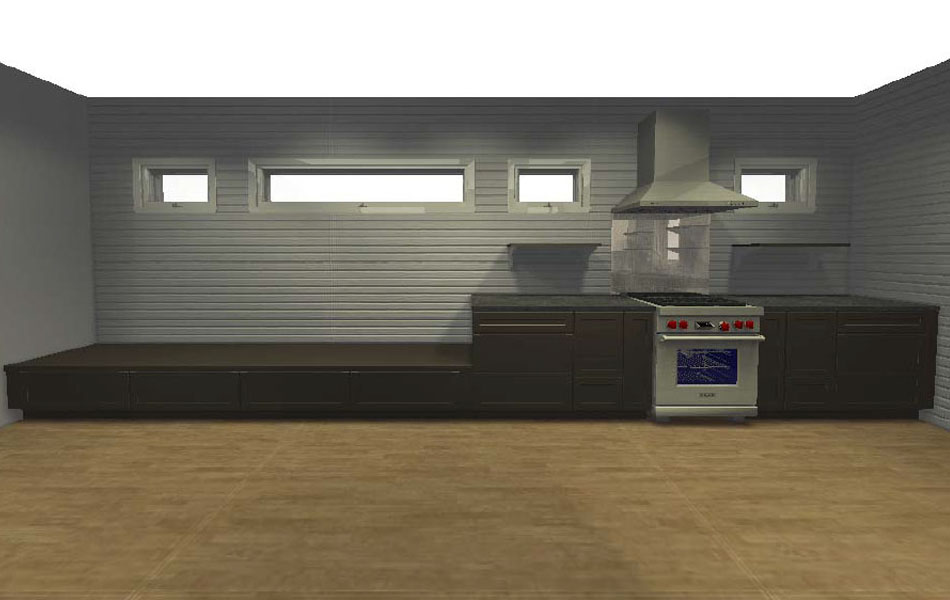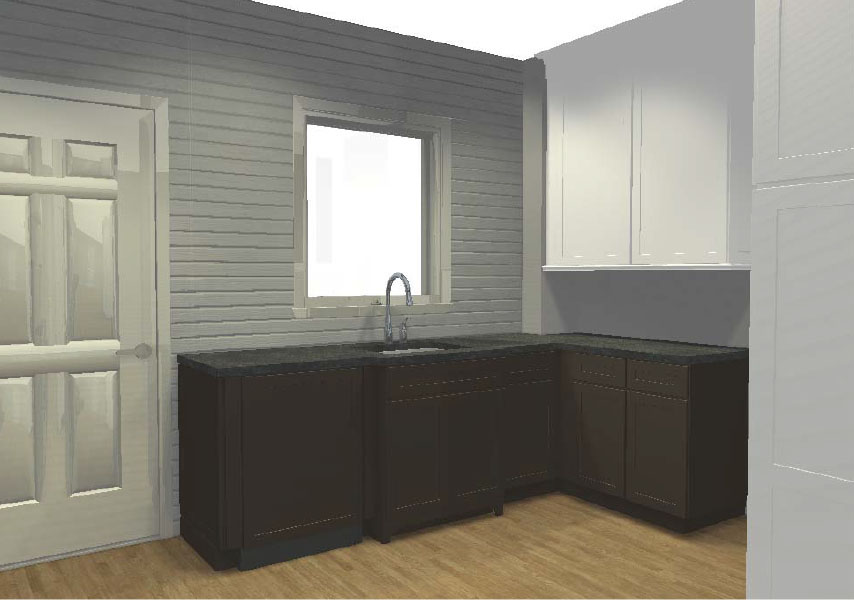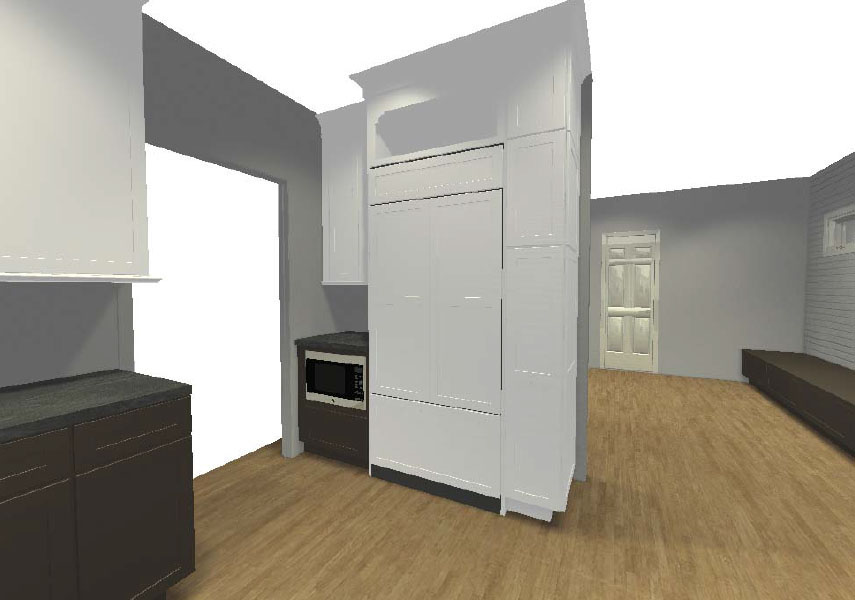 "Good design often comes out of compromise."
To give his family more living space, it was suggested that Steve add square footage to Sea Cove Cottage, but he refused. He wanted to honor the historic nature of the house by keeping its original shape. "Good design often comes out of compromise," he said. "It forced everyone to think inventively to solve problems." This creative problem-solving is what led to many built-ins within the home. Steve says, "The cabinets drove a lot of the design because they're built in everywhere to make the smaller space feel big."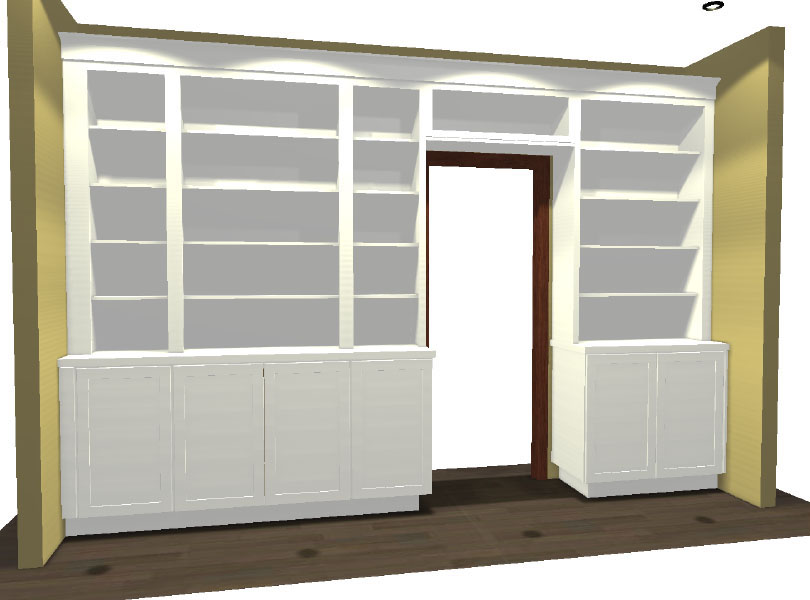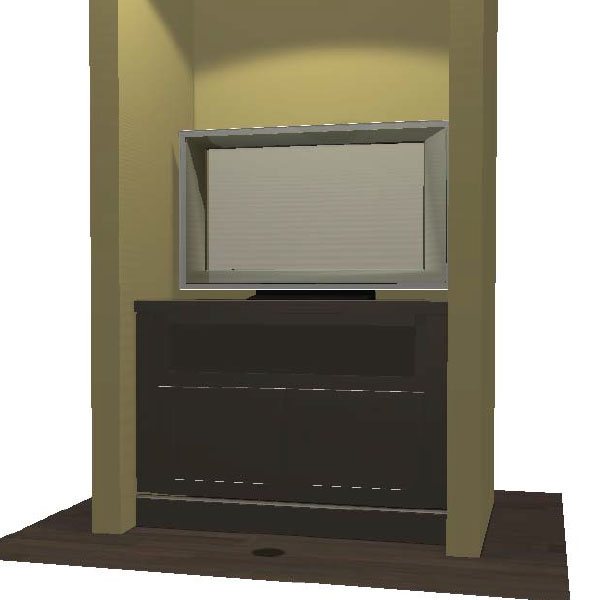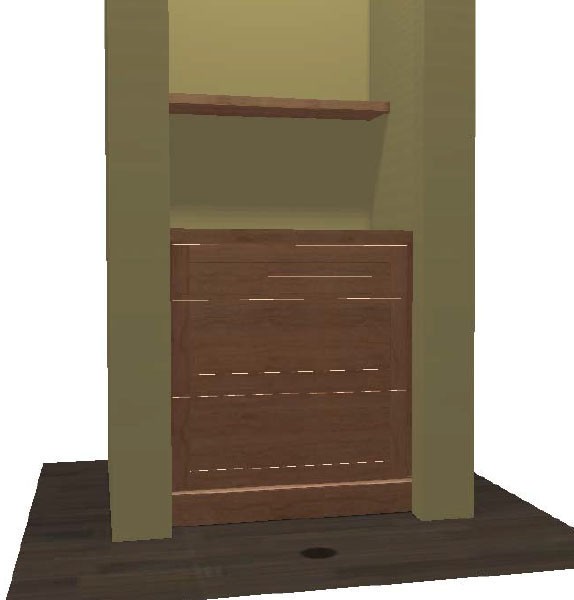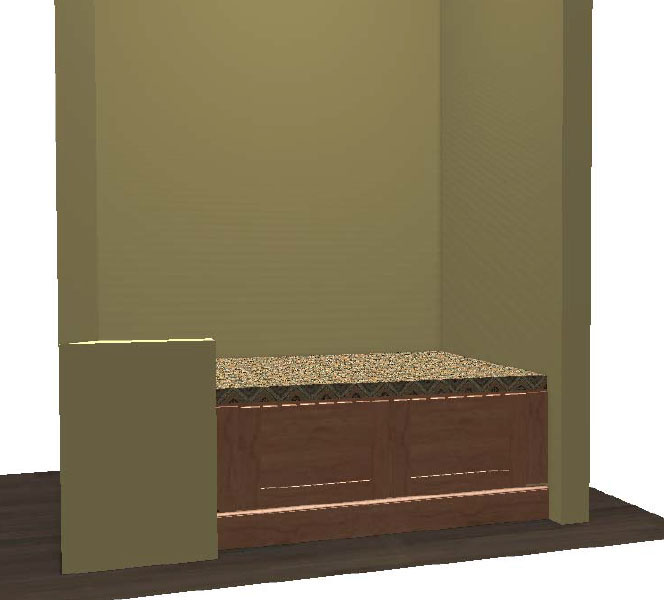 "Get a great designer."
While Steve has years of remodeling experience under his belt, we asked if he had any advice for first-time home renovators. His most important recommendation was never to compromise on design, workmanship and materials. "Designers know the KraftMaid product offering inside and out and can extract the most functionality," he says. "KraftMaid also uses their proprietary DuraKraft Plus Finishing System."
"It's cool to see my own kitchen roll off the line"
Steve received a unique opportunity for a firsthand look at his kitchen being made. He visited our factory in Middlefield, Ohio, where each kitchen is built – one at a time – using a unique blend of automation and handcraftsmanship. "It's cool to see my own kitchen roll off the line," said Steve.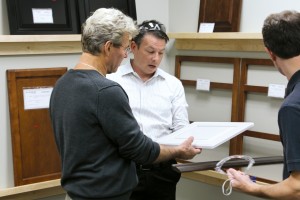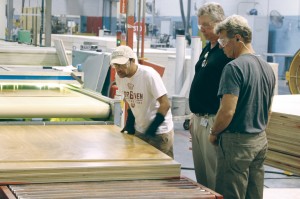 "It amazed me to see unit upon unit upon unit of materials come in one door and a full kitchen come out the other. It's an amazing factory."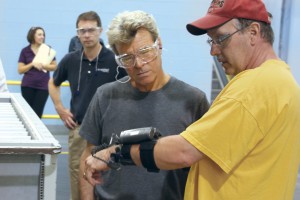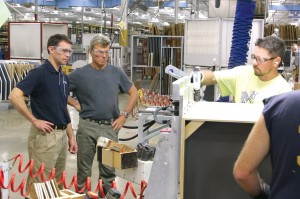 Keep an eye out for more videos and photos of progress on Steve Thomas's Sea Cove Cottage.