WHERE TO SPLURGE AND WHERE TO SAVE
Posted by KraftMaid on 24th Apr 2018
Tough lessons learned by homeowners during their own kitchen renovations
It's the heart of the home. No matter the size of your great room or dining room table, everyone always gathers in the kitchen. While homeowners spend an average of 15-20% of their home's value on a kitchen remodel, there are always some who go above or below this cost.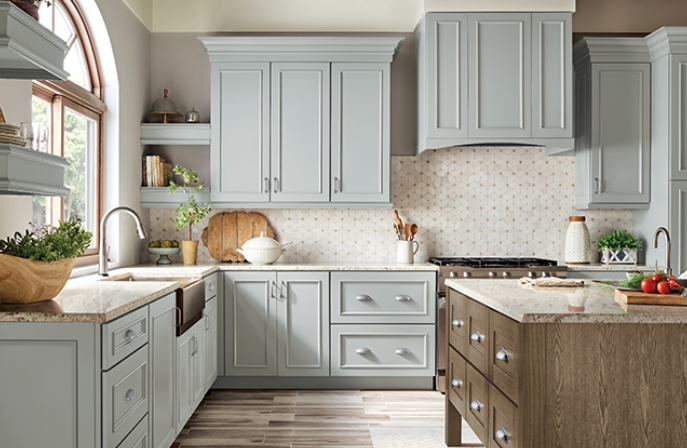 Over the last 40 years, we've been a part of kitchen renovations of all sizes and styles. Homeowners love sharing before and after photos, but they also don't hold back on lessons they learned throughout the renovation process.
There are common themes we hear from KraftMaid® customers once their project is complete about where they should have spent more or could have saved money. So before you kick off your project, here are our customers' top lessons learned.
SAVE ON DEMO:
In the era of HGTV and countless YouTube tutorials, many homeowners take the DIY spirit by the horns and run with it. While rolling up your sleeves and doing some of the demo work in your kitchen can save money, it's important to remember that every project is different. Ripping out countertops, the backsplash and cabinets can save a few hundred dollars, but call in the pros when you need a wall removed or electricity comes into play.
SPLURGE ON A CABINET INSTALLER:
One of the biggest takeaways from customers in the midst or immediately after a kitchen renovation, is wishing they had hired a professional cabinet installer. Not just for the installation, but to visit their home and measure the space before they began. This small investment can help reduce additional tweaks during the process that could slow down next steps or cost more to fix.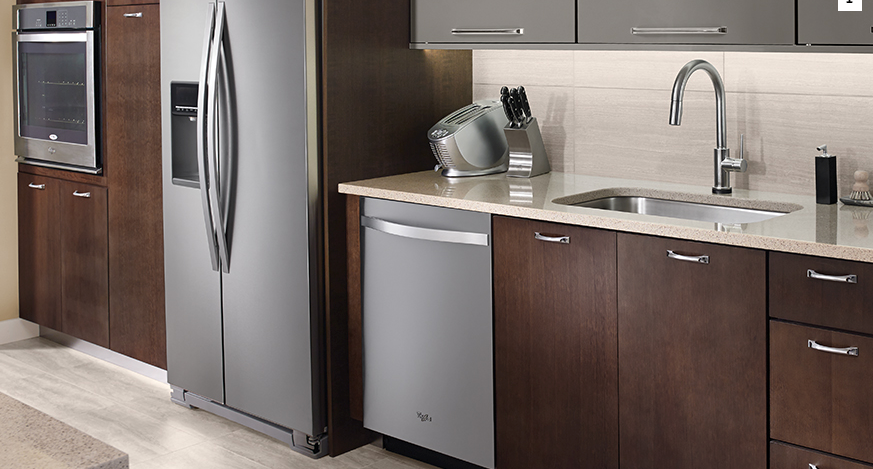 SPLURGE ON NEW APPLIANCES:
Most homeowners budget about 12% of their overall renovation cost to appliances. Many of ours wish they had replaced appliances before selecting cabinetry. Aged appliances are outdated in both technology and size. If your cabinets are already installed you are often confined to a certain size or brand of appliance that isn't your top choice. Selecting before a renovation gives you the opportunity to create a built-in look by working with your kitchen designer to add a trim kit if you desire a high-end look without the custom price. So before you finalize your kitchen design, here is our how-to-guide on selecting appliances.
SAVE BY SIMPLIFYING:
One of the trickiest parts of a renovation is finalizing all the design elements from smaller samples. Putting too much focus on every design detail is overwhelming. Our homeowners recommend choosing one focal point of the kitchen. If you entertain quite a bit, add enhancements to the island like built-in shelves or a higher-end granite. If you are a chef, draw attention to your stove with spice storage, a unique hood or creative backsplash. Bottom line, too many competing features, textures or designs can make a kitchen feel overdone.

SPLURGE ON PERSONAL TOUCHES:
Your home is a reflection of you, especially your kitchen. It's the most traveled room in a home. Homeowners tell us they wish they had budgeted for one to two wants in their kitchen budget. Adding built-in bookshelves to store keepsakes or creating a larger island to accommodate extra guests is an investment you will live with for years. The key is finding the right balance between cost and the functionality you expect from your new room.
What are some of the biggest lessons learned from your kitchen renovation? We'd love to see your space. Click here to share before and after photos.