7 Creative Ways To Design Your Kitchen Layout For Entertaining
Posted by KraftMaid Marketing on 5th Nov 2015
It's called "entertaining" for a reason—the hosts bring people together to laugh, eat and improvise the evening's dialogue. As the setting, the kitchen itself can turn a mere get-together into a memorable evening.
A kitchen layout can be designed to accommodate several people and still encourage an apparent contradiction: relaxing, while working hard.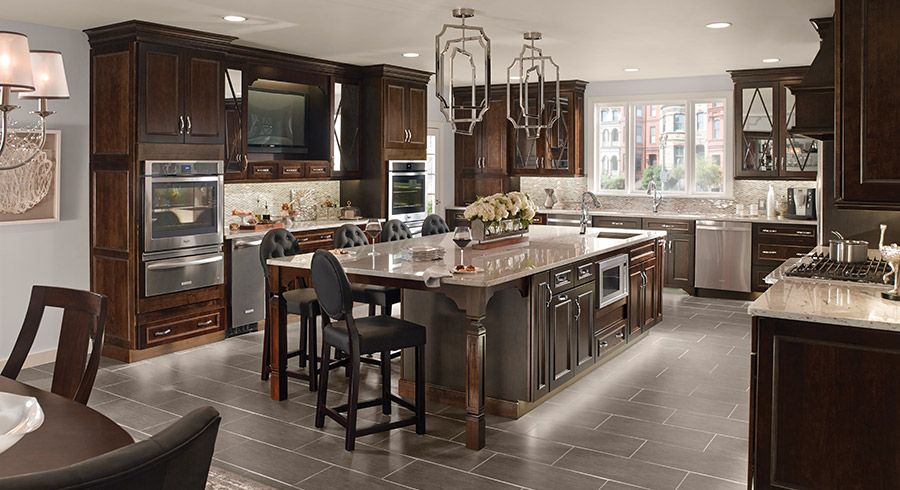 kitchen layout designed for entertaining—with smart storage solutions, a center kitchen island and dark kitchen cabinets.
HERE ARE 7 KITCHEN LAYOUT IDEAS THAT MAKE LIFE A LITTLE EASIER FOR PEOPLE WHO HAVE PEOPLE OVER—AND OVER AND OVER.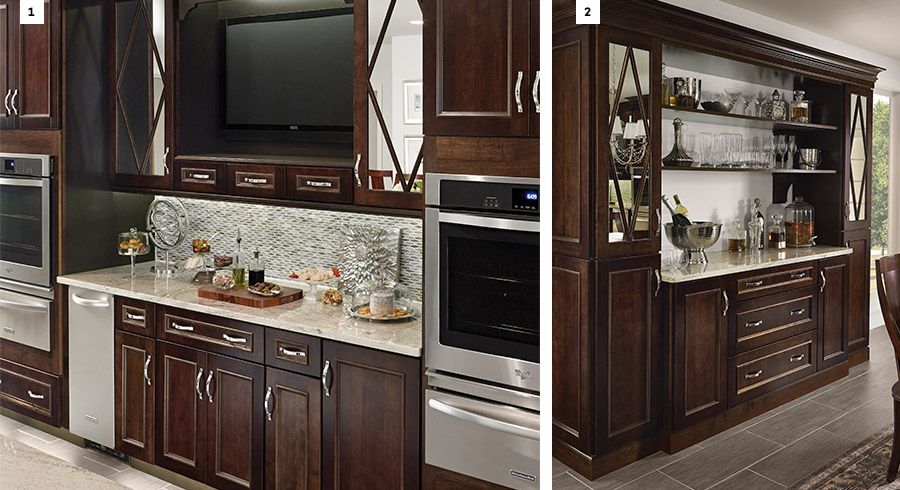 1. CATERING CENTER
A wide workspace with two oven cabinets eliminates the tension around a single oven and prep area, as the host sorts out which dishes need to be heated when. The catering center made from maple cabinets also simplifies life if there happen to be actual caterers.
2. BAR AREA
The dark kitchen cabinets in the bar area lure people who are less integral to the cooking and prep off to the side to mix a cocktail or two.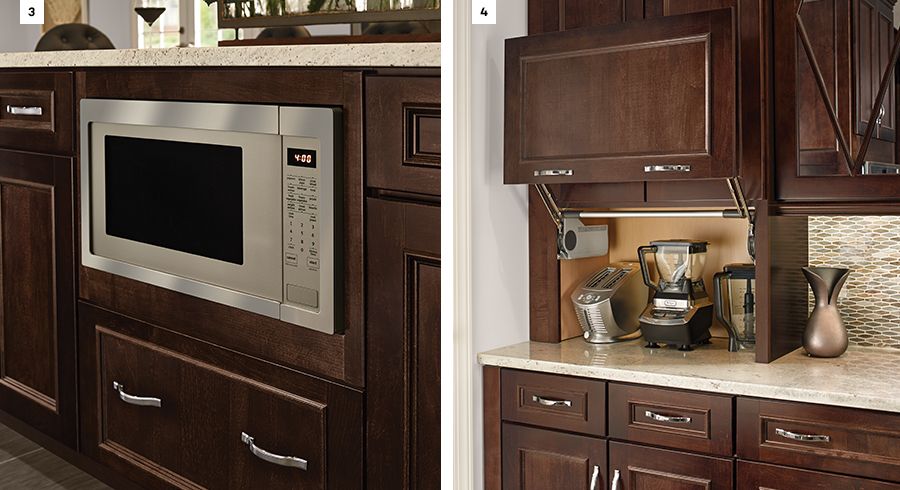 3. BASE BUILT-IN MICROWAVE CABINET
This microwave cabinet in the kitchen island takes the microwave off the counter but keeps it handy—yet out of the guests' view, since a humming microwave fails to set the right mood for a dinner party.
4. WALL APPLIANCE GARAGE
This appliance garage opens like a classic garage door. Perfect hideaway for smaller appliances (and a quick place to stash them as guests arrive).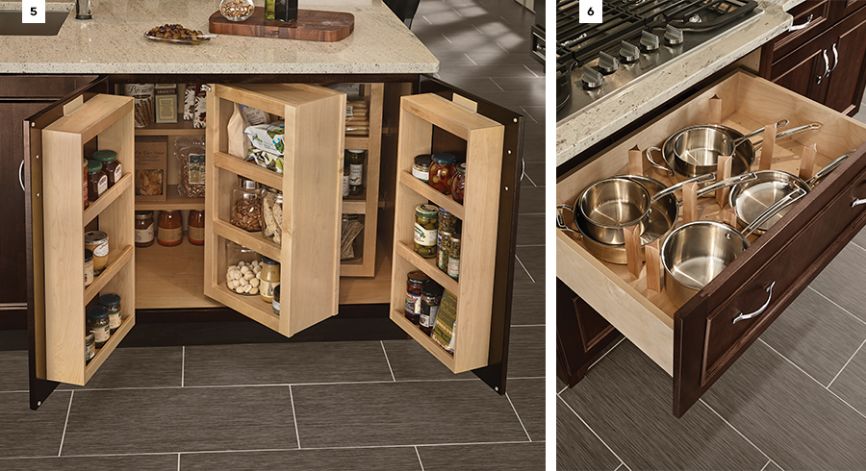 5. BASE MULTI-STORAGE PANTRY
This kitchen pantry maximizes all that good storage space beneath the kitchen island. Its inserts rotate and fold so that lots of stuff can fit under there, and yet it all stays organized and easy to get to when the guests are due any minute.
6. SCOOP TOP DRAWER
This pegged drawer organizer fits under the cooktop and allows for more storage right in the middle of the action.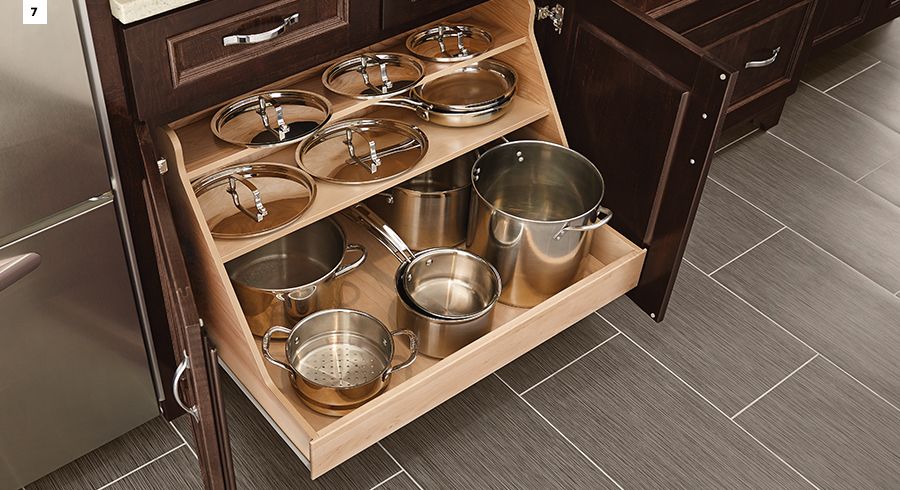 7. BASE POTS AND PANS ORGANIZER
This roll-out organizer provides easy access to large pots and pans in deep drawers right next to the stove. It allows the cook to pull them out gracefully when cooking for lots of people, without saying "excuse me, excuse me" while crossing the room.
If you're the type of person who needs a kitchen layout for entertaining three times a month (or more), these tips are for you. For more ideas, read How To Make An Around-The-Clock Kitchen Where Everyone's At Home