Five Simple Ideas to Design a Kitchen for Entertaining
Posted by KraftMaid on 2nd Dec 2020
---
Smart kitchen cabinet storage solutions you can use to customize your space and create a more efficient, more functional design.
Whether it's a special occasion or an impromptu gathering, your house is always host to the party. Because we all know that everyone ends up hanging out in the kitchen to socialize (and maybe sneak in an extra bite while they're there), here are a few ideas to make your next kitchen a more welcoming spot to entertain:
---
1.OPEN UP YOUR FLOOR PLAN
Inviting more than handful of people over? You'll want plenty of space in your kitchen for everyone to circulate. If adding square feet isn't possible, take down walls, enlarge doors – including those to nearby outdoor entertaining areas – and eliminate corners whenever you can. Choose a color palette and style that coordinates with adjoining rooms to make everything appear larger, even if it's not.
STARTING POINT: Consider an L-shaped kitchen with an island. It makes for an open, flowing layout.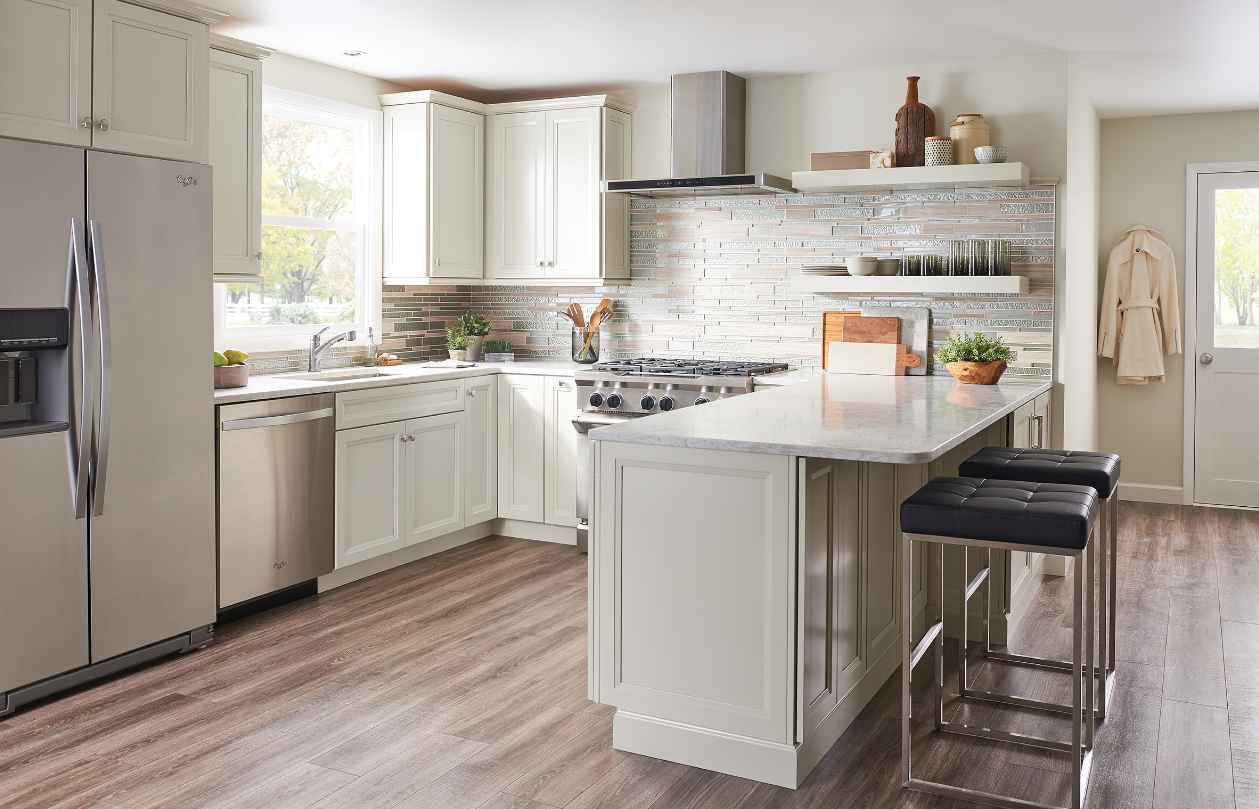 ---
2.CONTAIN THE CLUTTER
No one wants to hang out with your stack of bills or your bread maker. A neat, inviting space starts with smart storage solutions that create dedicated spaces to hide all of your kitchen gear. Plus, having an organized kitchen is something you'll appreciate long after the party's over.
STARTING POINT: Add charging drawers to clear the tangle of phones, tablets and cords from your countertops.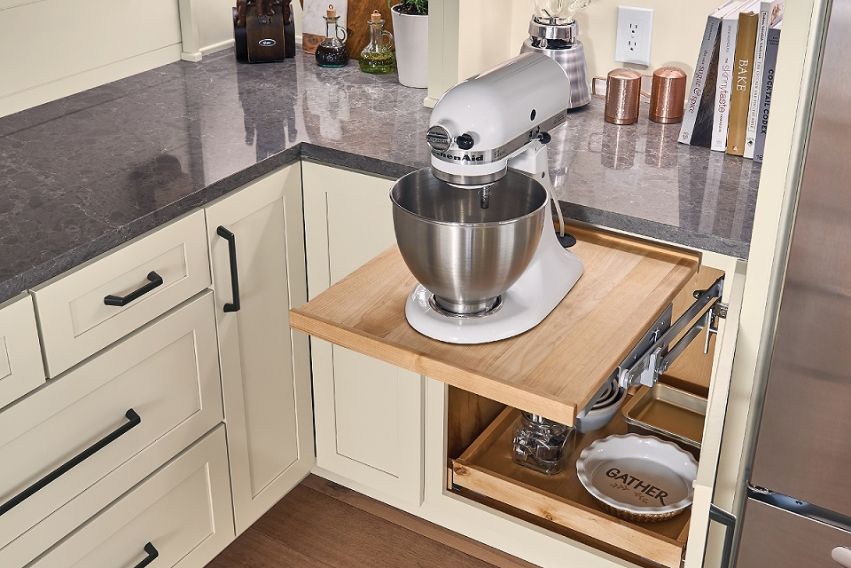 ---
3.MAKE IT MULTIFUNCTIONAL
Of course, the primary purpose of every kitchen is cooking. But when you entertain, it's also the prime spot for people to linger and chat. Talk to your kitchen designer about how to best balance both needs with separate zones for food prep, serving and seating.
STARTING POINT: Maximize seating by including a built-in banquette in your kitchen.
---
4.ADD A BEVERAGE CENTER
Offering easy access to self-serve beverages makes guests feel right at home. Not to mention, it keeps them out of your primary work zone when you need to pull your famous bacon-stuffed, sweet pepper poppers out of the oven. When the party's over, your beverage center can serve double-duty as your daily coffee station.
STARING POINT: A cocktail cabinet is a simple way to keep beverages handy during the party and hidden away when it's over.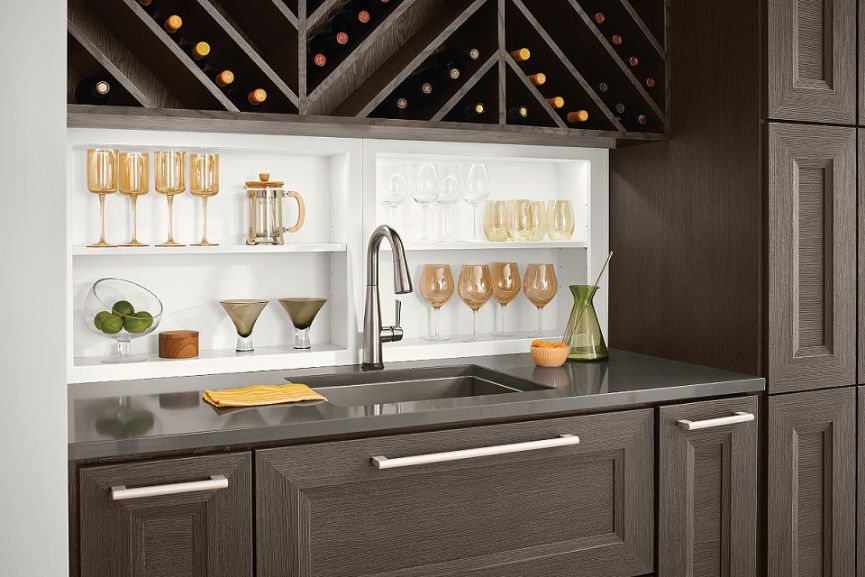 ---
5.DON'T FORGET THE TECH
Maybe you have everyone over for big games. Maybe you like to create themed playlists to liven up your parties. Having flat screens and speakers integrated into your kitchen, like in this TV/messaging center, will ensure no one misses a play and everyone is entertained.
STARTING POINT: Make provisions for wiring while the walls are down. It's far easier during construction than after everything is installed.
---