How to design a universal kitchen like this award winner
Posted by KraftMaid Marketing on 6th May 2015
The Best Universal Design award in the 2015 NKBA Design Competition was recently presented to Pamela Livingston-Hardy of Creative Renovation for her kitchen design created using KraftMaid cabinetry.
Pamela created this universal kitchen design to accommodate the physical limitations of a husband with Muscular Dystrophy as well as his wife. This rendering and 360 view – created using 2020 Design v10 – show how the entire space was planned to provide clear sight lines and ample turning radius for a mobility scooter.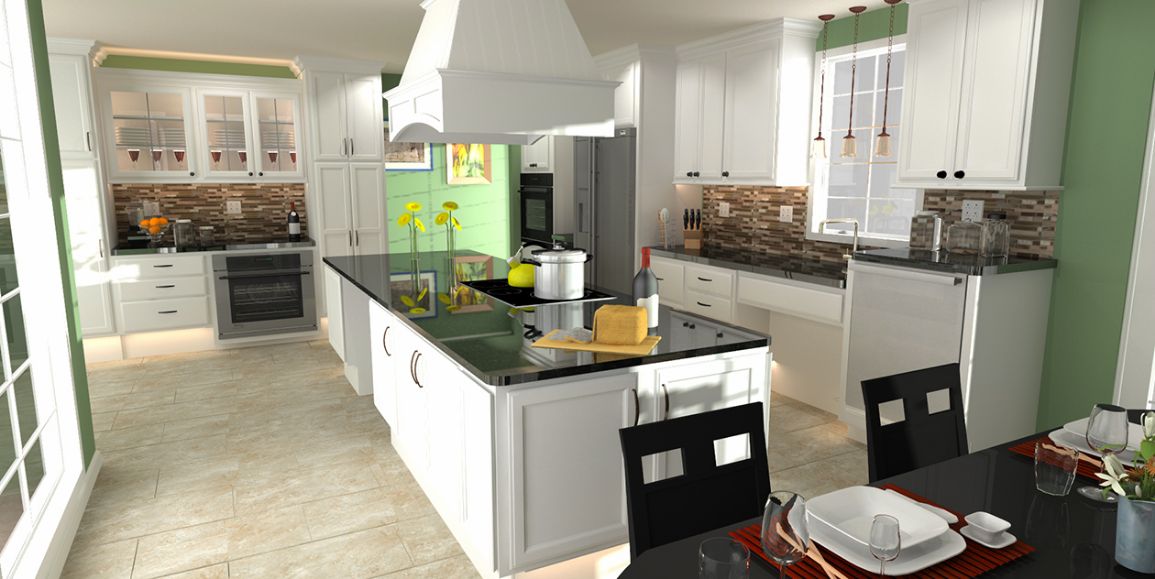 While functionality was the key driver of this kitchen design, Pamela also made sure it was stylish by using a combination of cabinets from KraftMaid's Passport Series and standard line. She even incorporated decorative enhancements, such as glass doors on the upper cabinets, so the couple could easily see what's inside. (Shown: Maple Square Raised Panel Door in Dove White with Cocoa Glaze)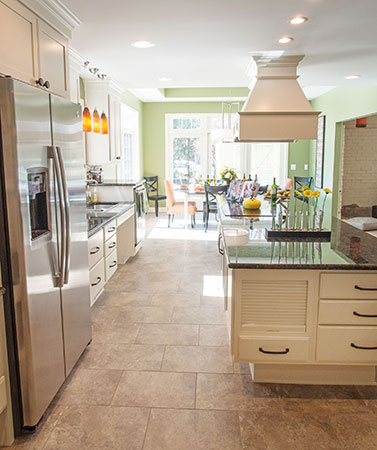 To provide scooter access to cabinets and countertops, Pamela had a 9-1/2″ raised toekick installed. She also incorporated attractive, easy-to-grasp D-shaped cabinet handles instead of small knobs or pulls.
This kitchen features two ovens. Pamela's thoughtful placement of the appliances enables the husband and wife to work together in the kitchen. The oven shown here has an easy-access, side-opening door and is mounted at the right height for the husband.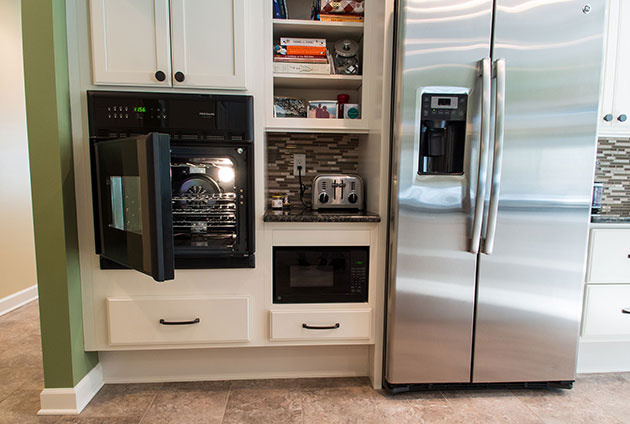 The shallow 5-1/2″ sink and recessed drain pipe create a 12″-deep knee space for complete access to the sink. A Passport Series cabinet elevates the dishwasher, making daily cleanup a cinch.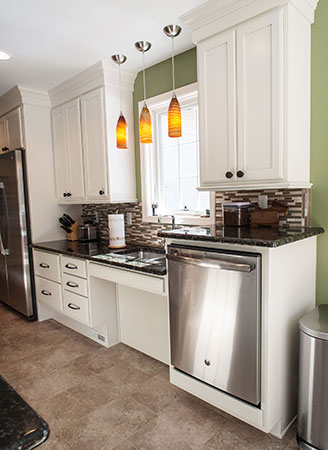 Pamela designed a prep area in the island with a 36″-wide opening that accommodates the mobility scooter. The island also features a faucet to fill pots, a front-mounted cooktop with vent controls and 12″-deep cabinets around the perimeter for accessible storage.
It's easy to see why Pamela's kitchen design is an award winner.