Planning Tips for an Easy Kitchen Remodel – KraftMaid
Posted by KraftMaid on 7th Sep 2023
---
How to plan a kitchen remodel while simplifying and streamlining the experience from the first step through the final transformation.
---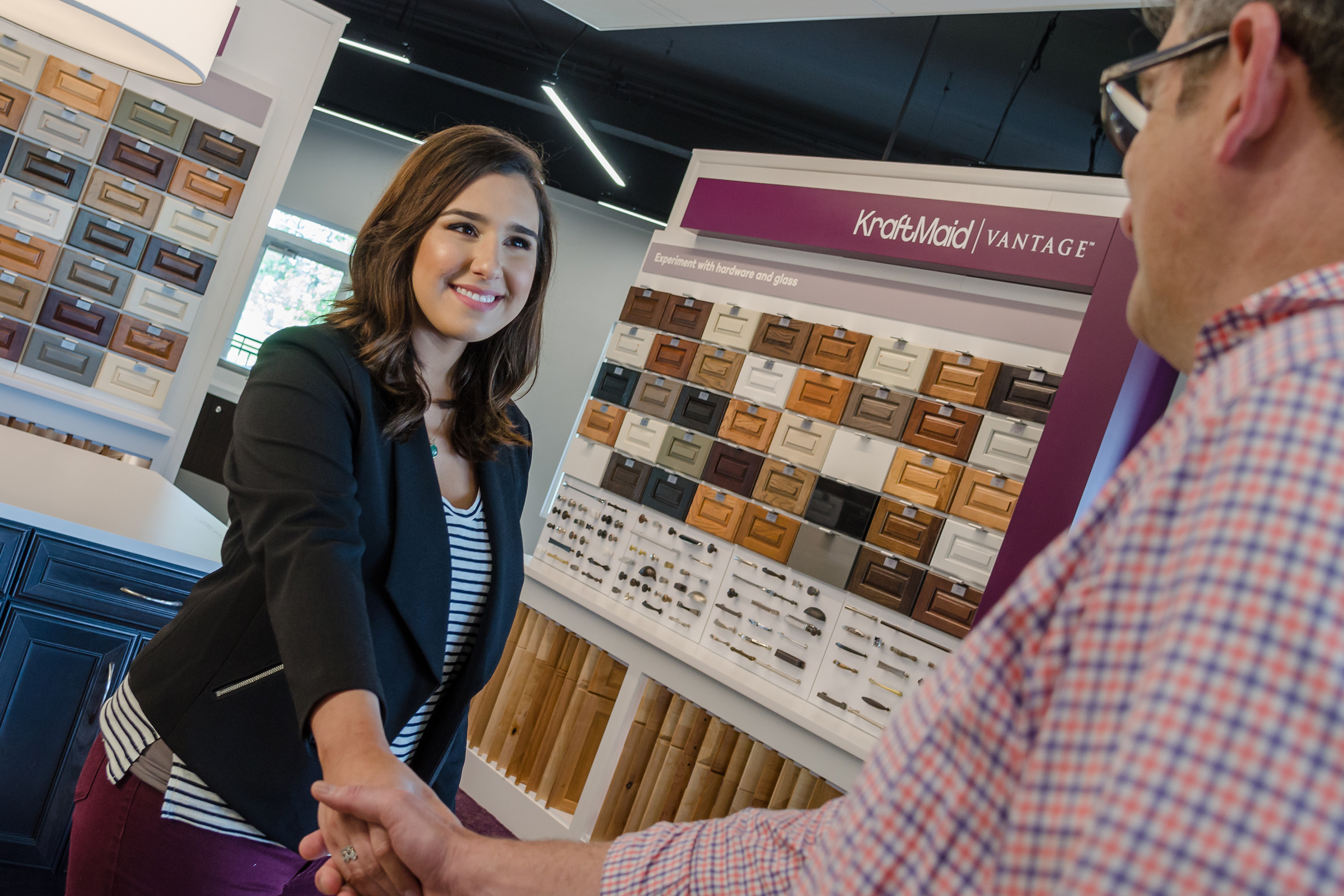 Remodeling a kitchen can feel overwhelming. After all, most people only take on a project like this once or twice in their lifetime. But there are different ways to help simplify your planning for an easy kitchen remodel. (And even make it a lot of fun.) The key is to assemble a team of pros to guide you through the process – a local kitchen designer, contractor and KraftMaid®.
---
KITCHEN DESIGNER: YOUR PERSONAL PROJECT PLANNING SPECIALIST
There are tons of great reasons to work with a kitchen designer – especially if you're looking to make planning your kitchen remodel easier.
Kitchen designers work on remodeling projects every day, so they know all the ins and outs of planning a project. They can help you break down your to-do's, navigate next steps and keep everything on track.
Before you place your final order, your designer can create a 3D rendering of your kitchen with all the style and material choices you've made so you can envision it coming together.
They'll sweat all the design details, both technical and decorative, so you get the results you want.
How do you find a kitchen designer who fits your style? Ask friends to recommend someone they worked with. Or check out local designers in your area and visit their design centers to get to know them and their work.
---
AN EXPERIENCED CONTRACTOR: HANDS-ON HELP
With plumbing, electrical, appliances and so many different materials that all need to be installed in a particular sequence, kitchens are complex spaces to remodel. A professional contractor can help ensure you get the finished results you expect and avoid unnecessary delays during the disruptive time of demolition and installation.
Some contractors will even handle your cabinet purchase as part of their quote. All you do is pick which door style, finish option(s) and handy interior storage innovations you want. They take care of the rest.
We've put together a few tips on choosing a contractor so you can make an informed decision as you look for a pro in your area.
---
KRAFTMAID®: THE KNOW-HOW TO GET YOU PREPARED
Before you talk to a designer or contractor, there's another kitchen remodel expert who can help you make sense of what you want and need in your new space. That's us!
We've developed a host of easy-to-use interactive tools and planning resources to help you quickly find the answers you'll need to share with your team – starting with a few essential, big-picture things your designer will want to know before they can get started on your design plan.
---
REMODEL CHECKLIST: A DETAILED PLAN AS HANDS-ON AS YOU WANT
If you want to take a more active approach to your project, check out our kitchen remodel checklist. It maps out the steps and individual tasks of a typical kitchen remodel planning process so you can tackle the project with confidence.