Small Kitchen Ideas : 7 Tips To Make Small Kitchens Feel Bigger
Posted by KraftMaid Marketing on 7th Jan 2016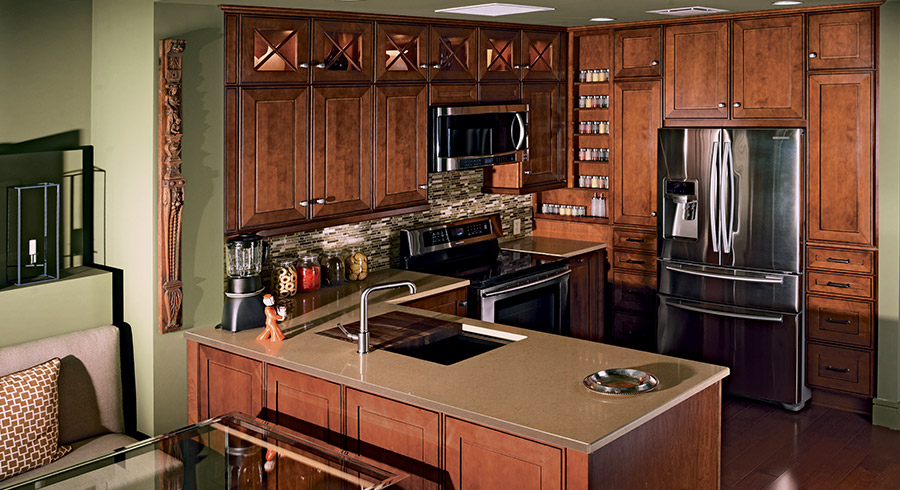 If you were asked to describe the kitchen of your dreams, you probably wouldn't use the word "tiny." However, many of us live with smallish kitchens that have not-so-much work space. If you're not ready (or willing) to move to a new home or knock down a kitchen wall, you can do the next best thing: make your kitchen look bigger with these small kitchen ideas and a few design tricks.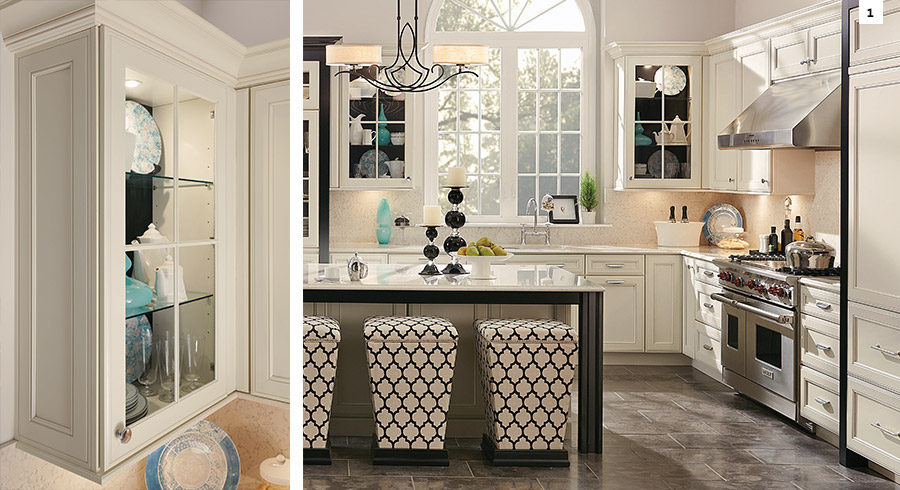 1. GLASS DOORS
Replace some (or all) of your cabinet doors with glass ones. Glass doors allow your eyes to travel through to the back of the cabinets, which helps a small kitchen seem bigger. Adding interior cabinet lighting helps even more—just don't clutter up the inside of the cabinets or you'll simply defeat the purpose.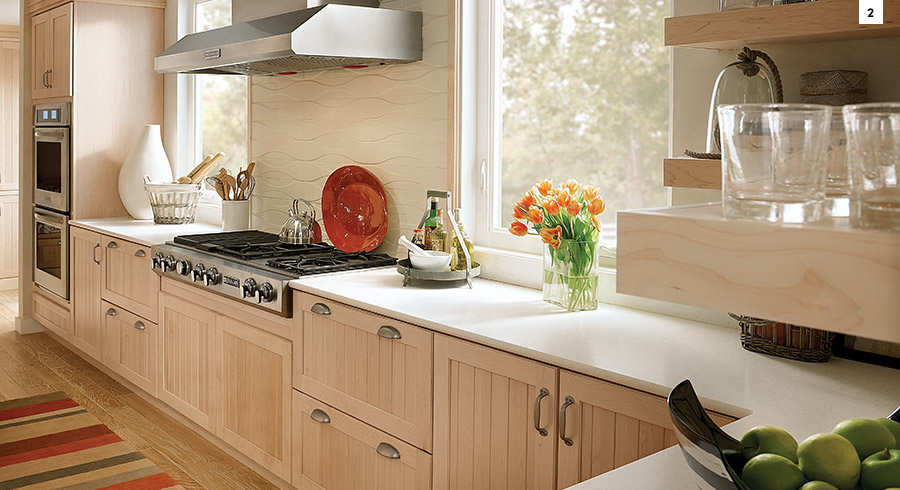 2. MONOCHROMATIC COLORS
Another small kitchen idea: paint walls the same color as the cabinets. Sticking to a single color erases visual boundaries. Conventional design encourages sticking to light colors, such as Canvas or Dove White, that reflect light to make the kitchen feel bigger. But don't be afraid of darker colors, like Onyx, State, Midnight and Peppercorn, which visually recede, making the walls look farther back than they really are.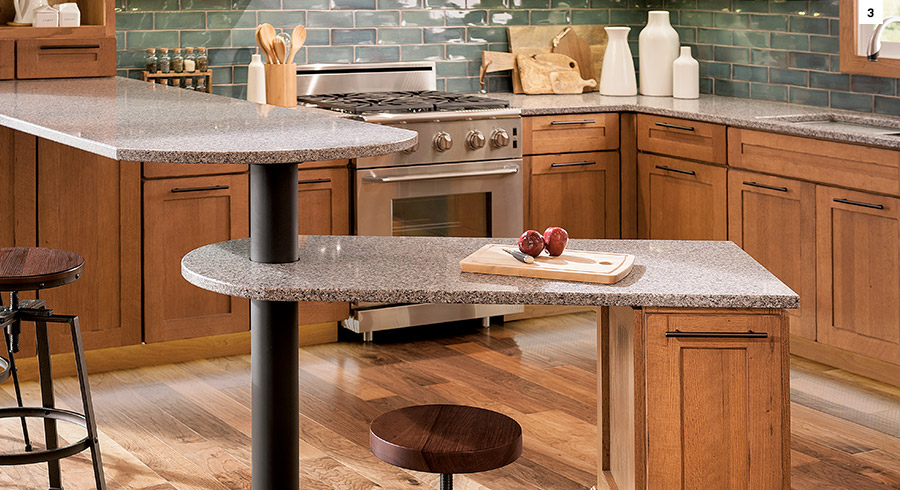 3. SMALL & SIMPLE
The last thing a small kitchen needs is larger-than-life furnishings. Avoid overstuffed furniture, chunky legs or thick bases, which make a small kitchen look even smaller. Instead, choose things that don't take up valuable floor space, like small islands, slim chairs, streamlined stools and narrow tables.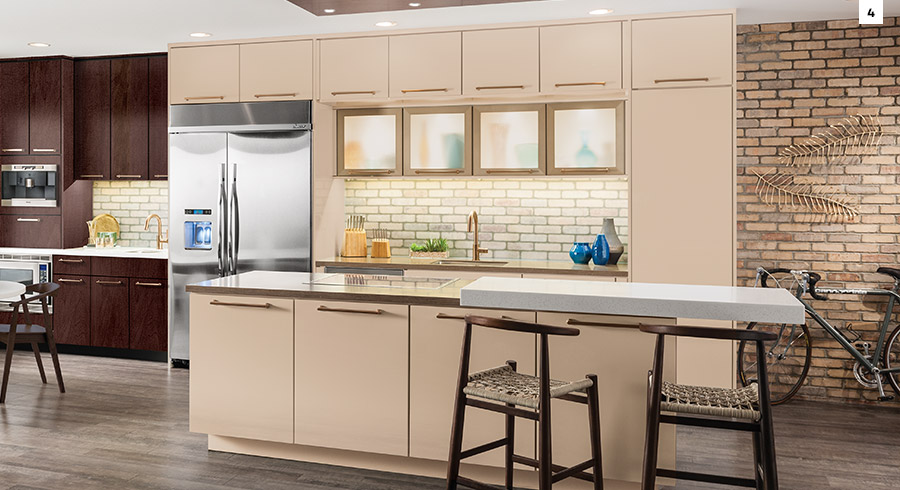 4. CLEAN LINES
Don't over complicate a small kitchen. Big corbels, ornate cabinetry and fussy details can interrupt the flow in a small kitchen and make it feel chopped up. Try to keep the details simple and sleek to make the kitchen feel roomier.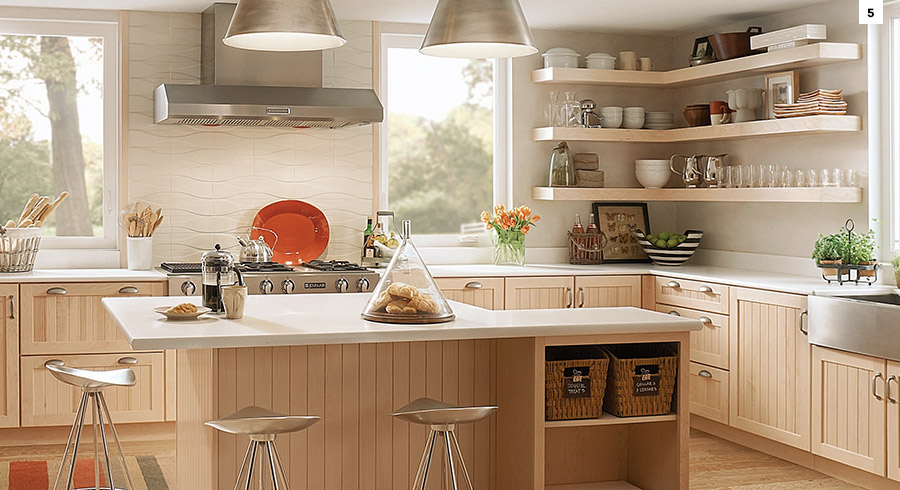 5. OPEN SHELVING
Open shelves in a compact kitchen create the illusion of a more expansive space. Combine the small kitchen ideas #4 Clean Lines with #5 Open Shelving by choosing floating shelves over other options that include brackets or ornate details.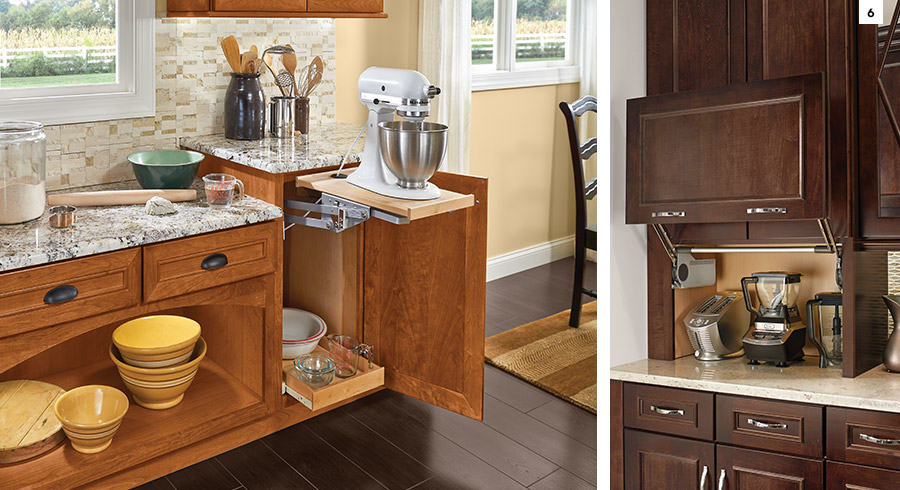 6. ORGANIZED SPACES
Don't overcrowd countertops, shelves and cabinets with clutter. Not only does it make the kitchen feel closed in, it makes it difficult to find kitchenware, prep meals and get things done efficiently. Use storage solutions, such as a Wall Appliance Garage and Base Mixer Shelf, to create convenient hiding spots for small appliances when you're not using them.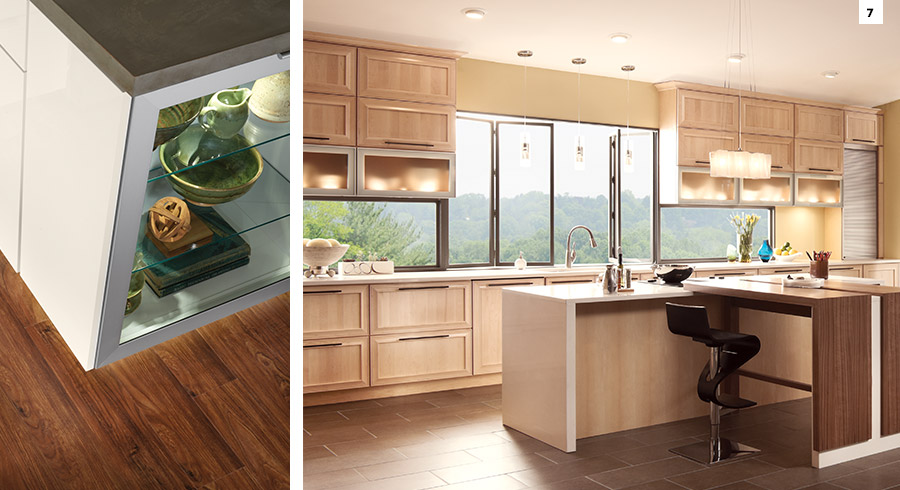 7. LIGHTING
Whether you choose light or dark colors for your small-sized kitchen, lots of light—natural and man made—will help it feel as large as possible. Keep window treatments very simple, or eliminate them entirely. Plus, add LED Puck Lighting and LED Flexible Tape Lighting under, above and inside your kitchen cabinetry.