Kitchen Cabinet Wine Racks and Other Wine Storage Ideas
Posted by KraftMaid on 23rd Feb 2022
---
Kitchen cabinet wine racks are as sophisticated as they are convenient. We've got ideas to inspire your design plans.
---
Whether you frequently host celebrations with friends and family or just like to enjoy a glass of wine with your meals, having wine storage in your kitchen keeps you engaged in the moment – not off searching for the right bottle.
From compact kitchen cabinet wine racks to larger wine storage cubes, there are lots of clever and attractive ways to add built-in wine storage right into your cabinetry layout.
---
OPEN UP YOUR ISLAND END AS BASE CABINET WINE RACK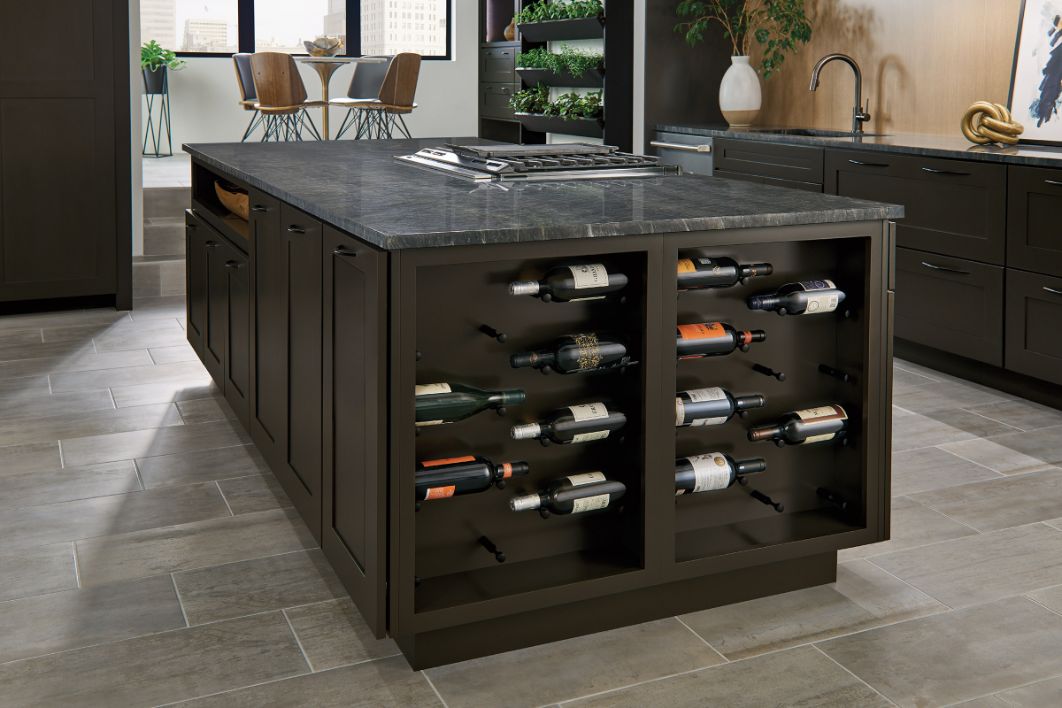 Integrated Base Open Wine Storage
Instead of finishing off the exposed side of a base cabinet with a decorative panel, carve out some space for a convenient in-cabinet wine rack. Our Integrated Base Wine Storage holds eight bottles in a handsome, pegged recess that takes up just 6" of interior cabinet space. The open design of our base cabinet wine rack even allows you to view labels without having to move bottles around.
---
KEEP YOUR CABERNET WINE STORAGE ON THE COUNTER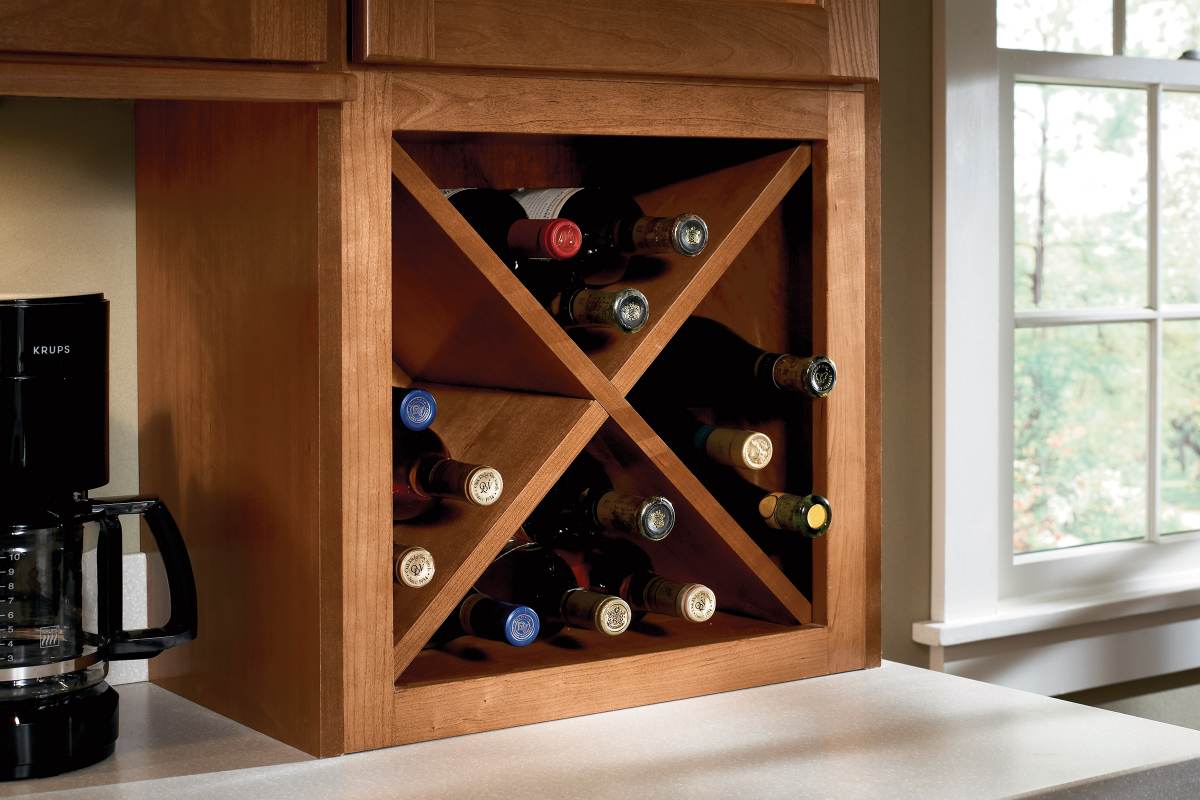 Wine Storage Cabinet
Looking for wine rack ideas for smaller kitchen? Take advantage of the space between your countertop and wall cabinets by adding a cabinet with X-shaped dividers for wine storage. The smaller, 18"-square version of our Wine Storage Cabinet fits the spot normally occupied by your less interesting toaster. Choose a contrasting finish to make your cube wine rack stand out or match the rest of your cabinets for a built-in look. (If you have the luxury of more space, you can stack several wine storage cubes together to create a full wall of wine storage.)
---
TOAST TO CONVENIENCE WITH AN UNDER COUNTER OR WALL WINE RACK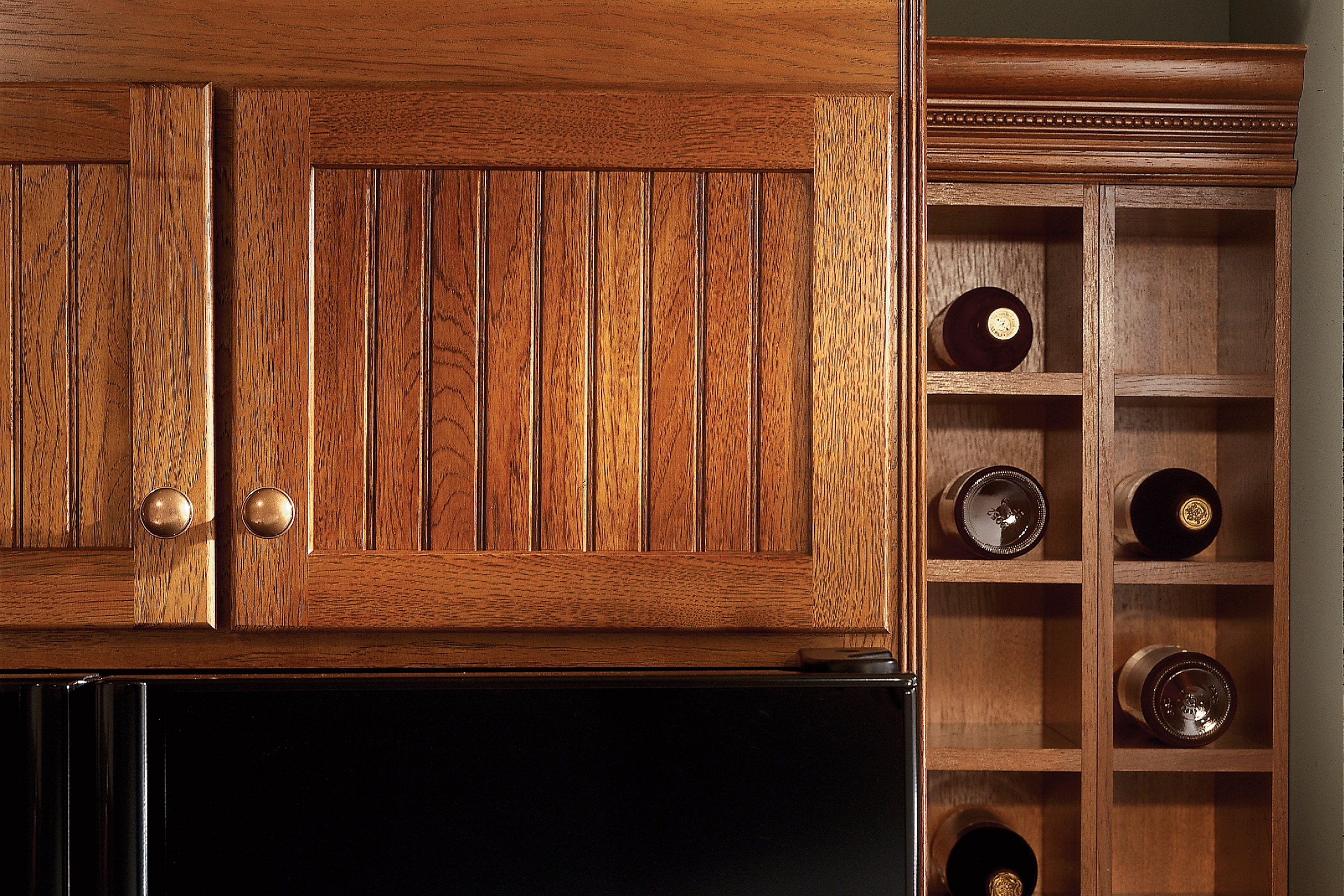 Wall Wine Bottle Rack
A mere 6" of space is all you need to include an under counter wine rack in your kitchen cabinetry layout. Our stacked columns of cubbies seamlessly fit into any run of wall cabinets (or lower cabinets), and each can be installed side-by-side with additional wine racks for added storage capacity.
---
FIND THE IDEAL LOCATION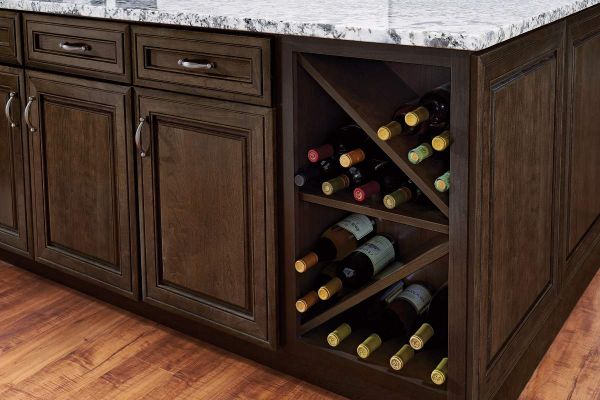 Offset Diagonal Wine Rack Storage
Wine prefers an environment with stable temperatures – which can be a challenge in a kitchen. So, it's best if you position your wine cabinet far from heat sources, like your oven, HVAC registers and any spot where it will get direct sun from a nearby window. Ask your kitchen designer for advice on the best place to install wine storage in your kitchen.