4 Real $25,000 Kitchen Remodels
Posted by KraftMaid on 2nd Nov 2023
---
These examples of affordable remodels prove the cost of a kitchen remodel doesn't have to limit your dreams of having a beautiful, functional space.
---
With cabinets, countertops, appliances and everything else that goes into a new kitchen, it's not entirely surprising that the cost of an average kitchen remodel comes in around $40,000, according to HomeAdvisor. But what if you're looking to renovate your kitchen for less? A LOT less. We can help transform kitchens with modest budgets too. Get inspired by these real, under 25k kitchen remodels from KraftMaid® customers.
---
SAVE WITH AN L-SHAPED LAYOUT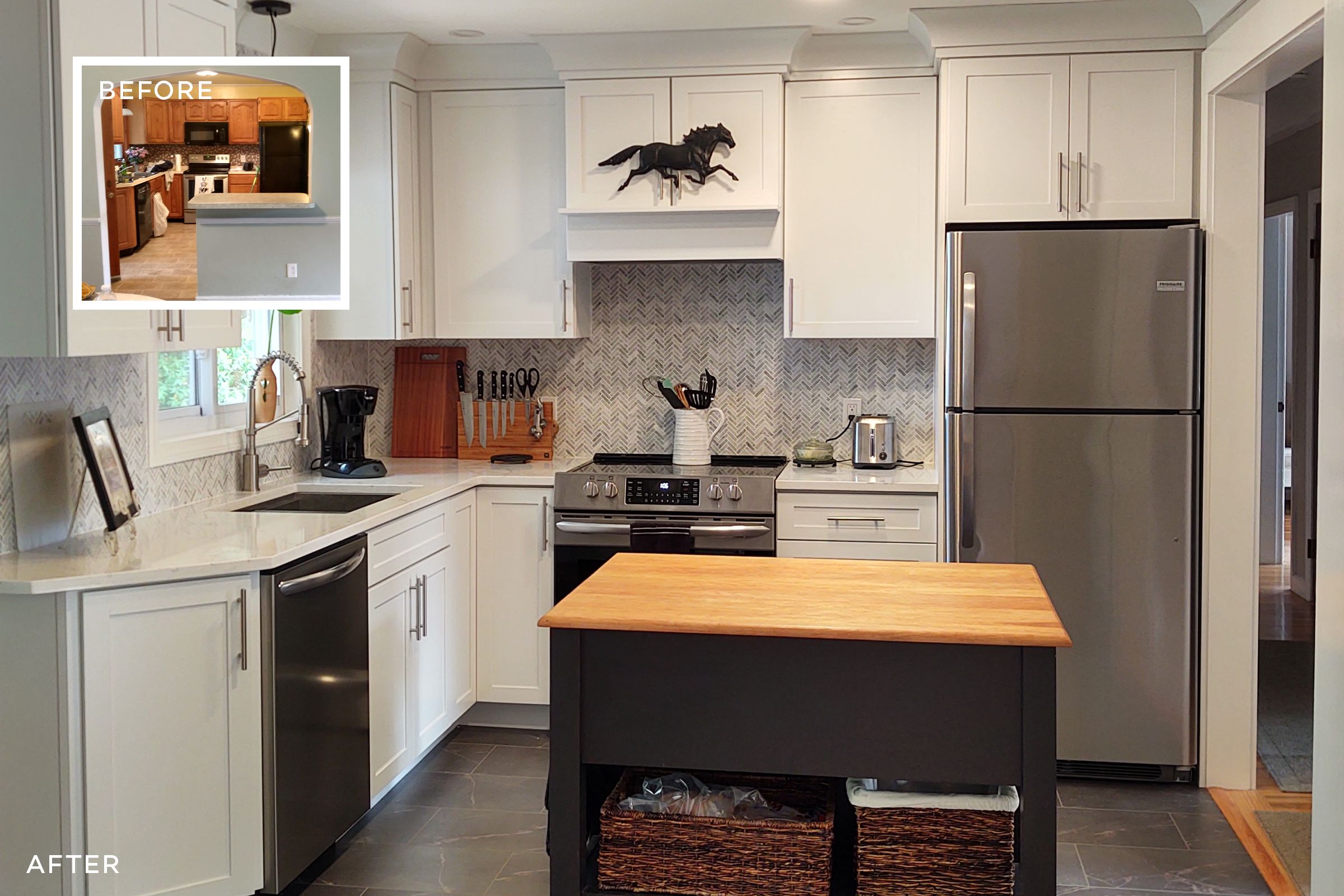 Budget: $15,000 - $25,000
Location: Massachusetts
An L-shaped layout is the most cost-efficient floor plan to design and build. The MacGregor family achieved a substantial makeover on a budget, refreshing their space with full-height Shaker-style cabinets, updated appliances, floors and backsplash. Using affordable butcher block as the island countertop provided extra savings and a nice visual contrast to the perimeter.
View more of this smart kitchen transformation.
---
KEEP YOUR EXISTING FOOTPRINT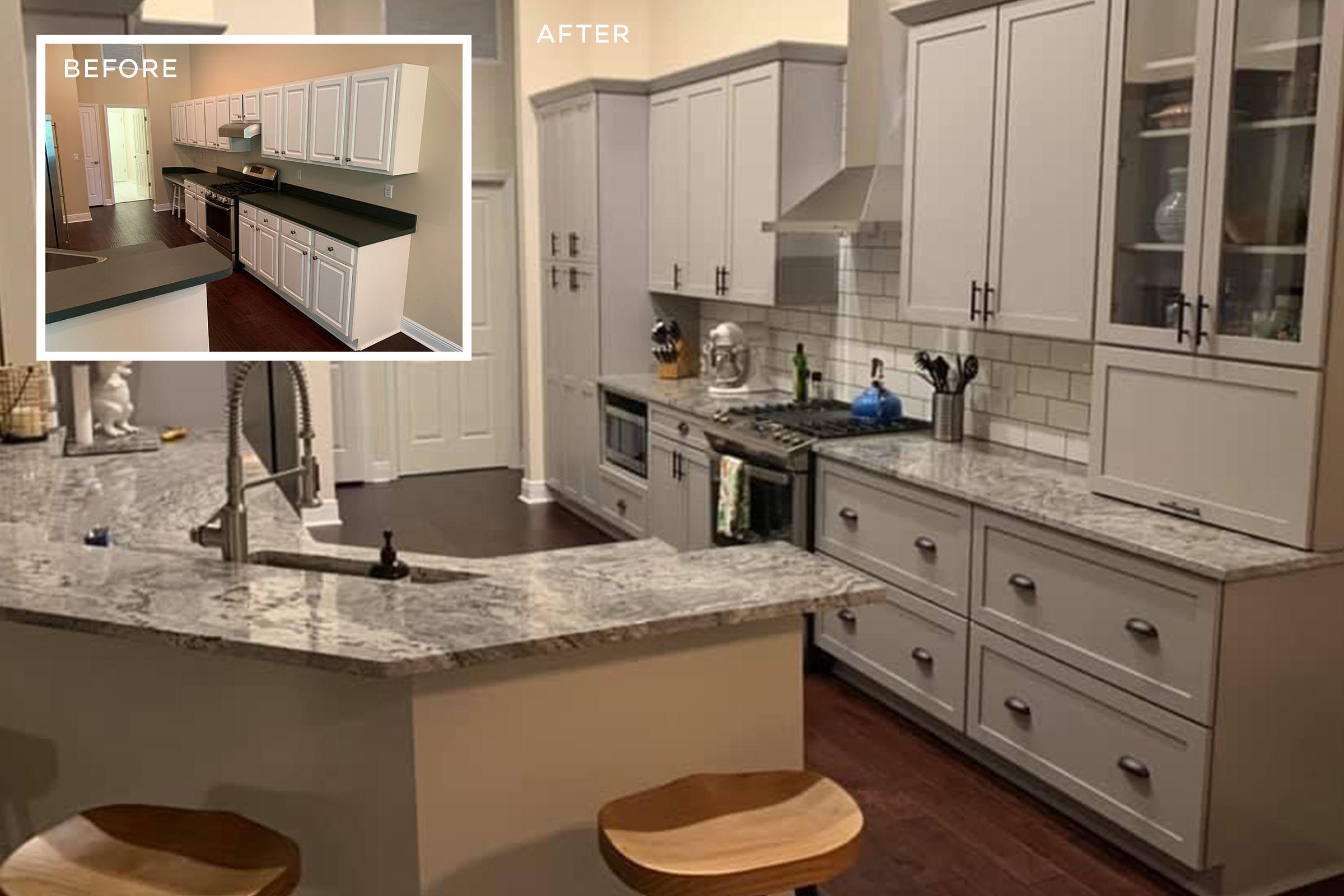 Budget: $15,000 - $25,000
Location: Florida
Maybe your current kitchen configuration is working for you, but you just want a refreshed look and smarter storage. In that case, a remove and replace strategy can stretch your remodeling budget. Moving walls, plumbing and electrical all come with a cost, which you'll avoid by simply removing old cabinets and replacing them with new KraftMaid cabinets. The Renner family refreshed their kitchen and added storage with taller wall cabinets, a new pantry and large pullout drawers – all for under $25,000.
Explore more details of this kitchen remodel.
---
MAKE SMART CABINETRY CHOICES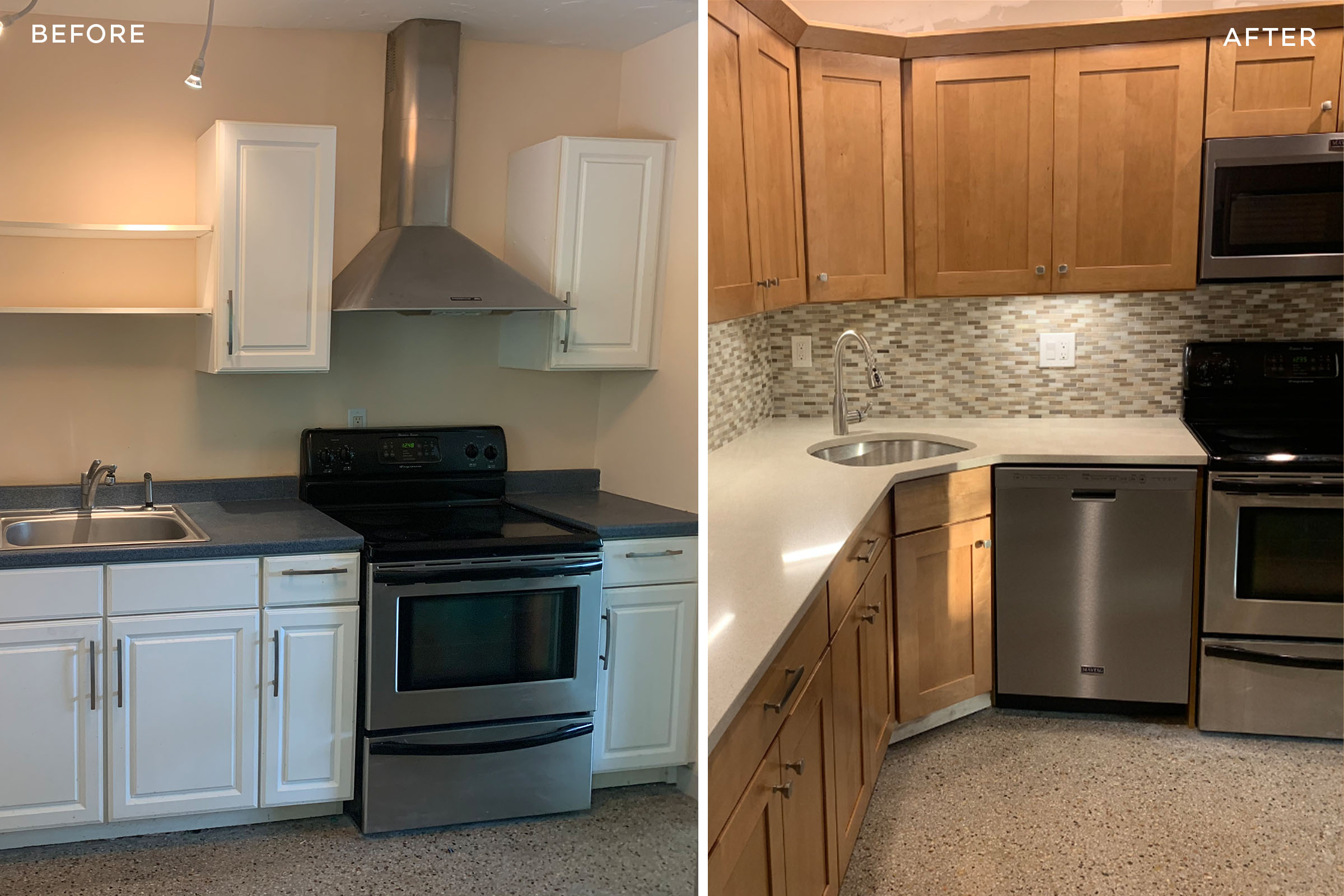 Budget: Less than $15,000
Location: Florida
Cabinets make up a significant share of your remodel budget, so choosing your cabinets wisely can maximize your kitchen remodeling dollar. While extending wall cabinets all the way to the ceiling offers a bit of additional storage and looks luxurious, you can still get great results with shorter, less-expensive wall cabinets topped with decorative crown molding – like the ones in the Trappe kitchen makeover. They also thoughtfully chose a stain finish. Not only is the natural wood look on trend, it's also more cost efficient than paint or specialty finishes.
See more after images of this kitchen.
---
MAKE THE INEXPENSIVE LOOK CUSTOM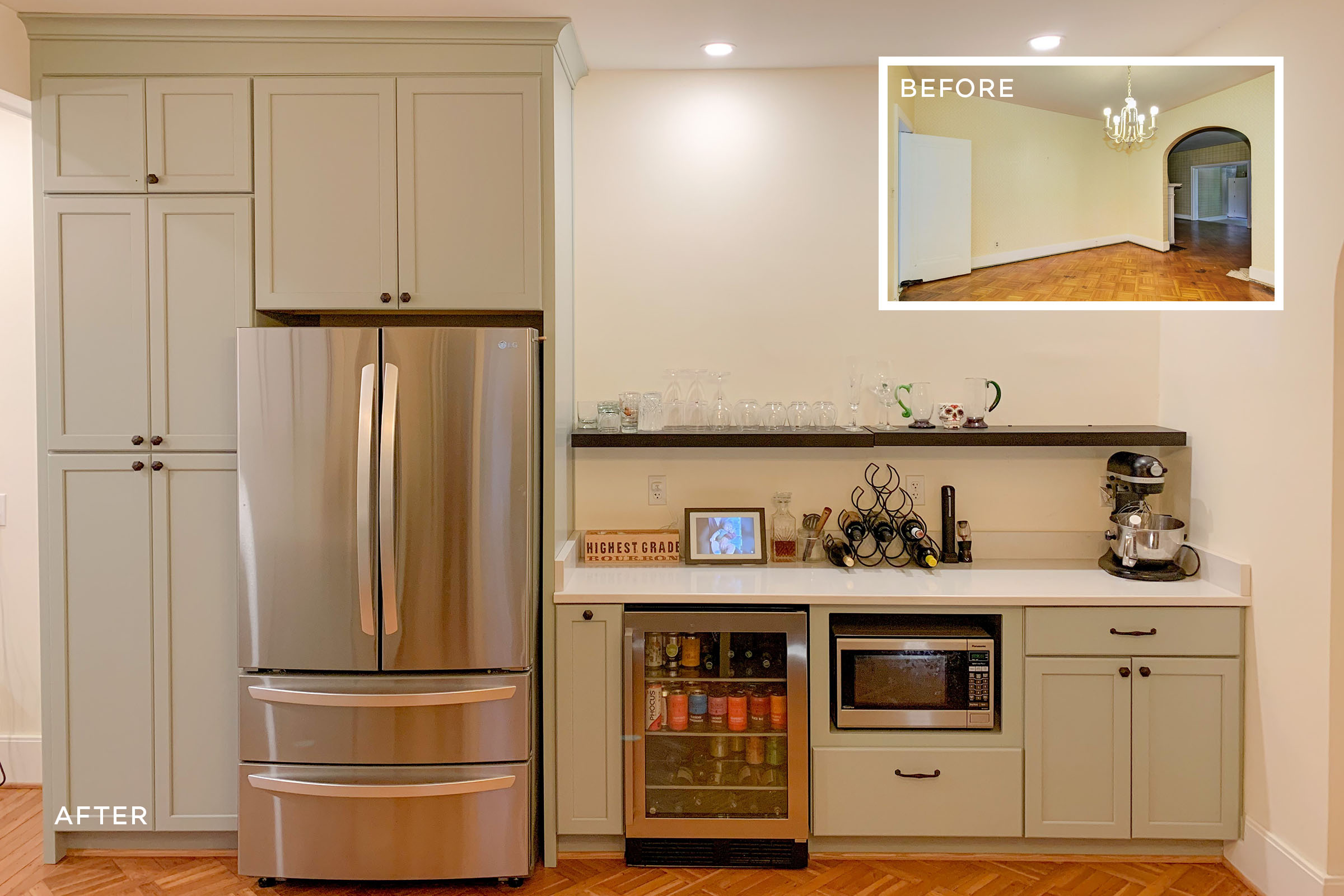 Budget: $15,000 - $25,000
Location: Kentucky
With smart planning, you can stretch your dollars and end up with a highly versatile as well as beautiful result. This 1928 Tudor renovation in Louisville features a beverage station next to the refrigerator. It utilizes a floating shelf in lieu of more pricey enclosed wall cabinets and a base microwave cabinet that gives an inexpensive countertop microwave a built-in, under-counter look.
Check out additional views of this chic and affordable remodel.
---
Want to see more? Visit our Customer Stories page to see more real-life remodels. Filter on budget to find inspiration within your price range.
Want to save on your remodel? We've got tips and ideas on our Ways to Save page.