Create an Upscale Farmhouse Kitchen Design
Posted by KraftMaid on 8th Apr 2022
---
Use these farmhouse kitchen design ideas to bring a distinctive style and high-end feel to the heart of your home.
---
You love the relaxed, welcoming ambiance and rustic charm of farmhouse kitchen styles. But you don't want to settle for a run-of-the-mill farmhouse look. Try an upscale farmhouse design. This approach elevates the overall sophistication without sacrificing the practical simplicity of the farmhouse kitchen design you're looking for.
---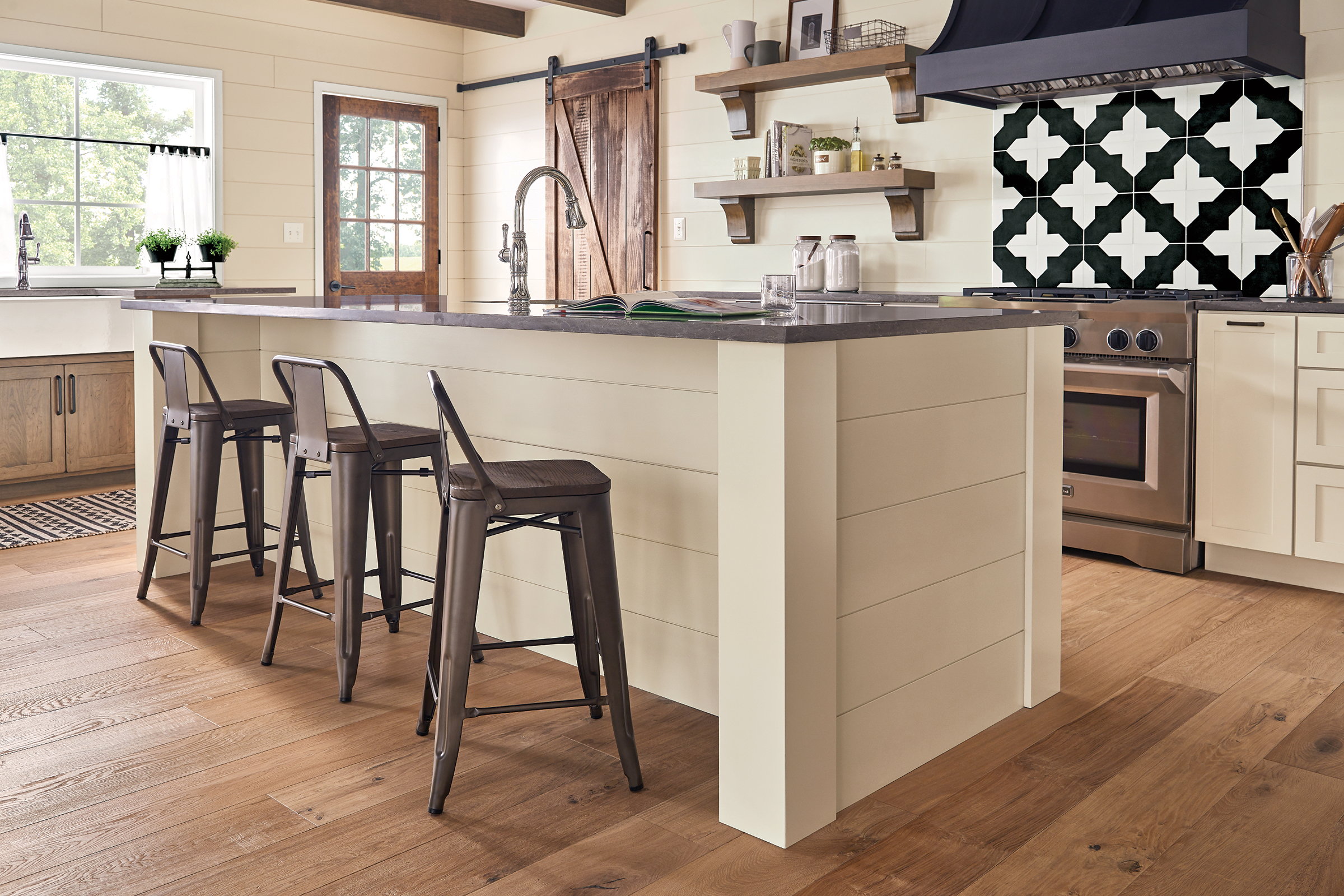 The high-contrast, graphic tile pattern adds a distinctive touch to this upscale farmhouse kitchen.
Feature a one-of-a-kind, farmhouse-inspired design element.
In high-end kitchens, designers often create visual interest with a unique design element. An eye-catching feature in an upscale farmhouse kitchen might take the form of a bold, yet simple, modern backsplash tile above the range or a set of cabinets made to look like a free-standing furniture hutch.
---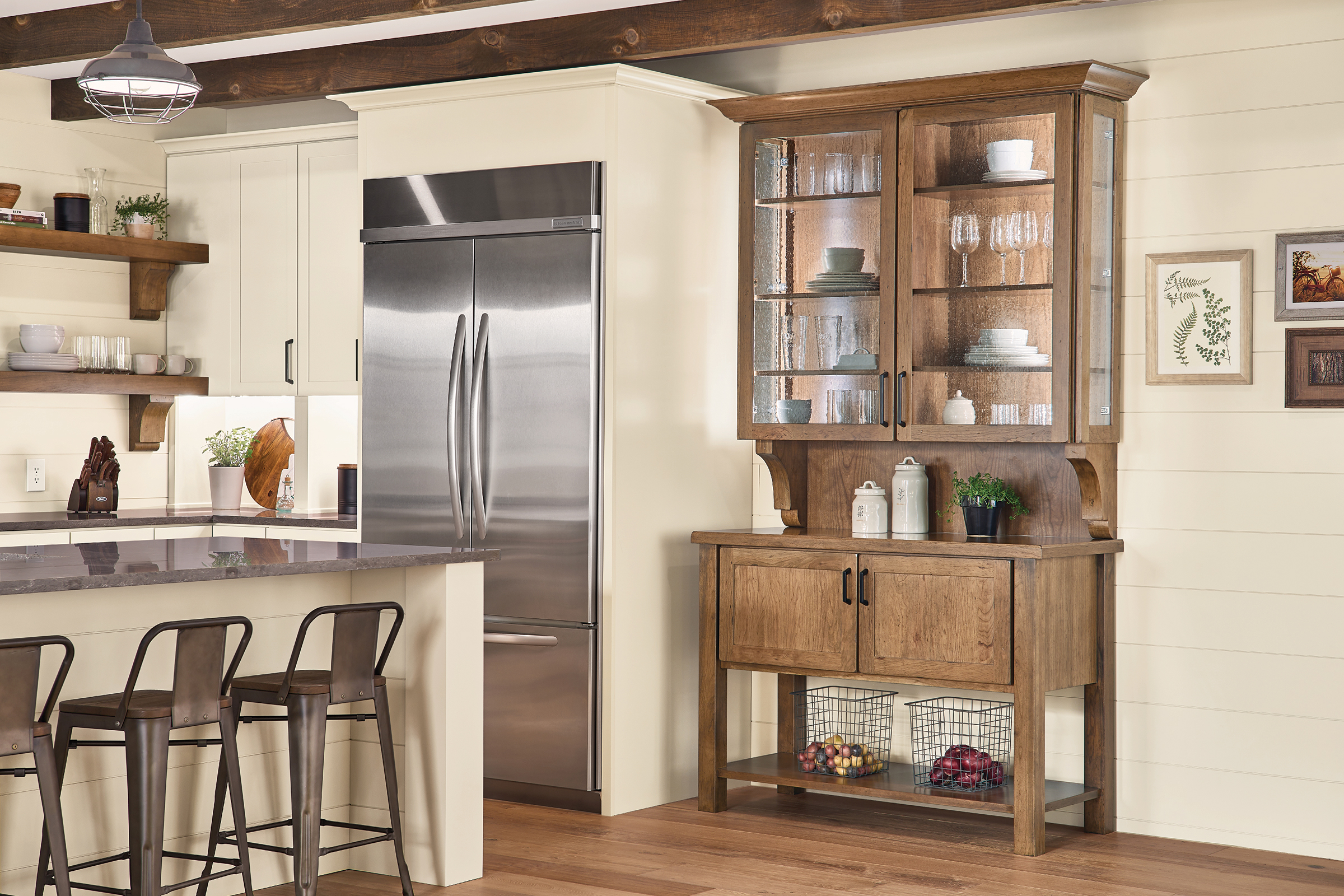 Use KraftMaid LED Flexible Strip Tape Lighting inside cabinets with glass doors and under upper cabinets.
Embrace illumination throughout your farmhouse kitchen.
Layered lighting makes any kitchen feel more lavish. With the flip of a switch, LED accent lighting and under-cabinet task lighting can add a brightness and sparkle (functionality, too!) that transforms a standard farmhouse kitchen lighting plan into something exceptional.
---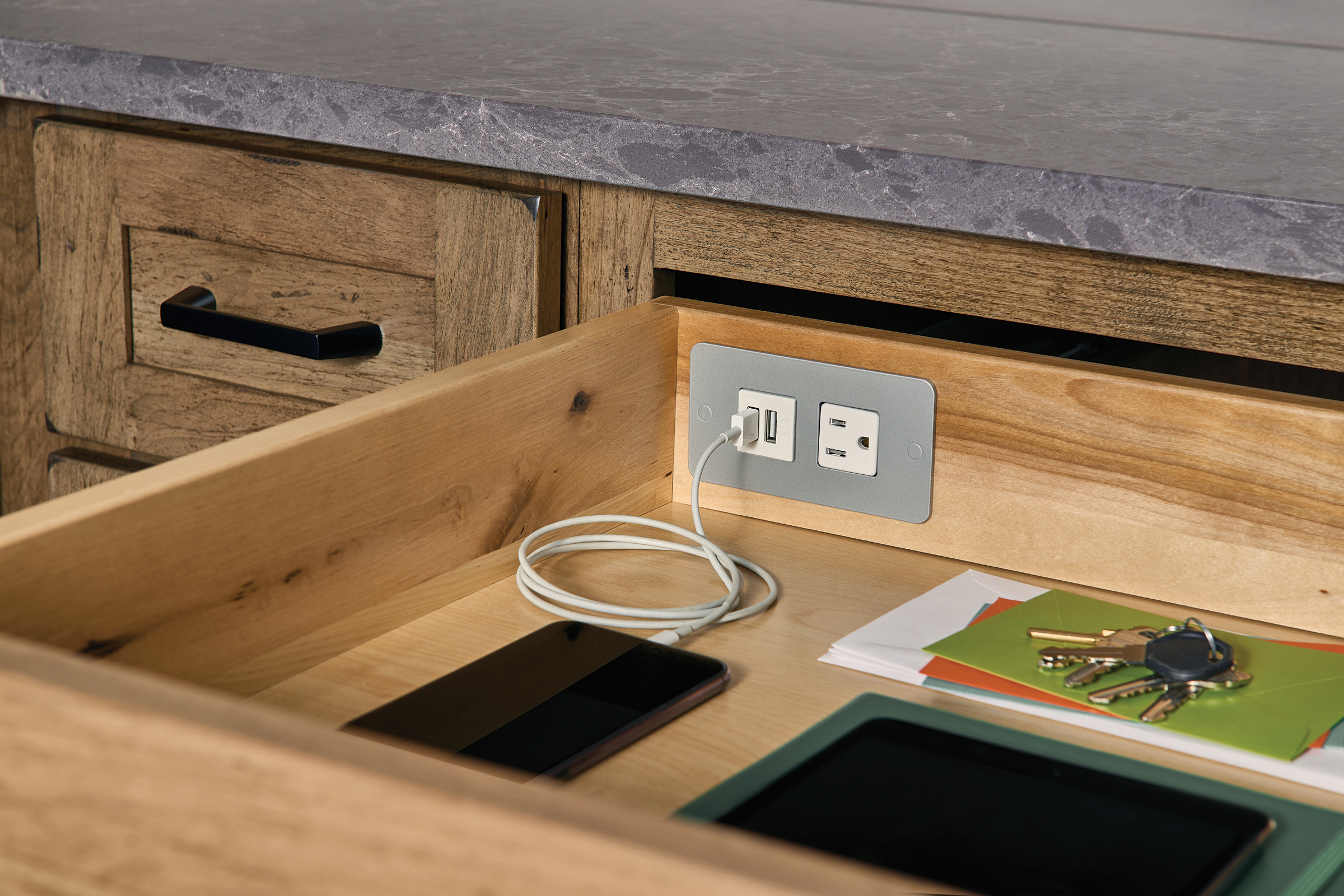 Modern farmhouse kitchens are built for life in the 21st century.
Hide modern kitchen amenities behind the rustic farmhouse look.
Upscale farmhouse kitchen style is a marriage of old and new. Aesthetics typically cover the "old" part of that combination – raw wood elements, shiplap accents and hand-applied specialty finishes that give farmhouse kitchen cabinets an aged or weathered appearance. "New" can be represented by the latest storage innovations engineered to maximize space and utility. And the advanced protection of a CoreGuard® Sink Base is designed for a classic apron-front sink.
---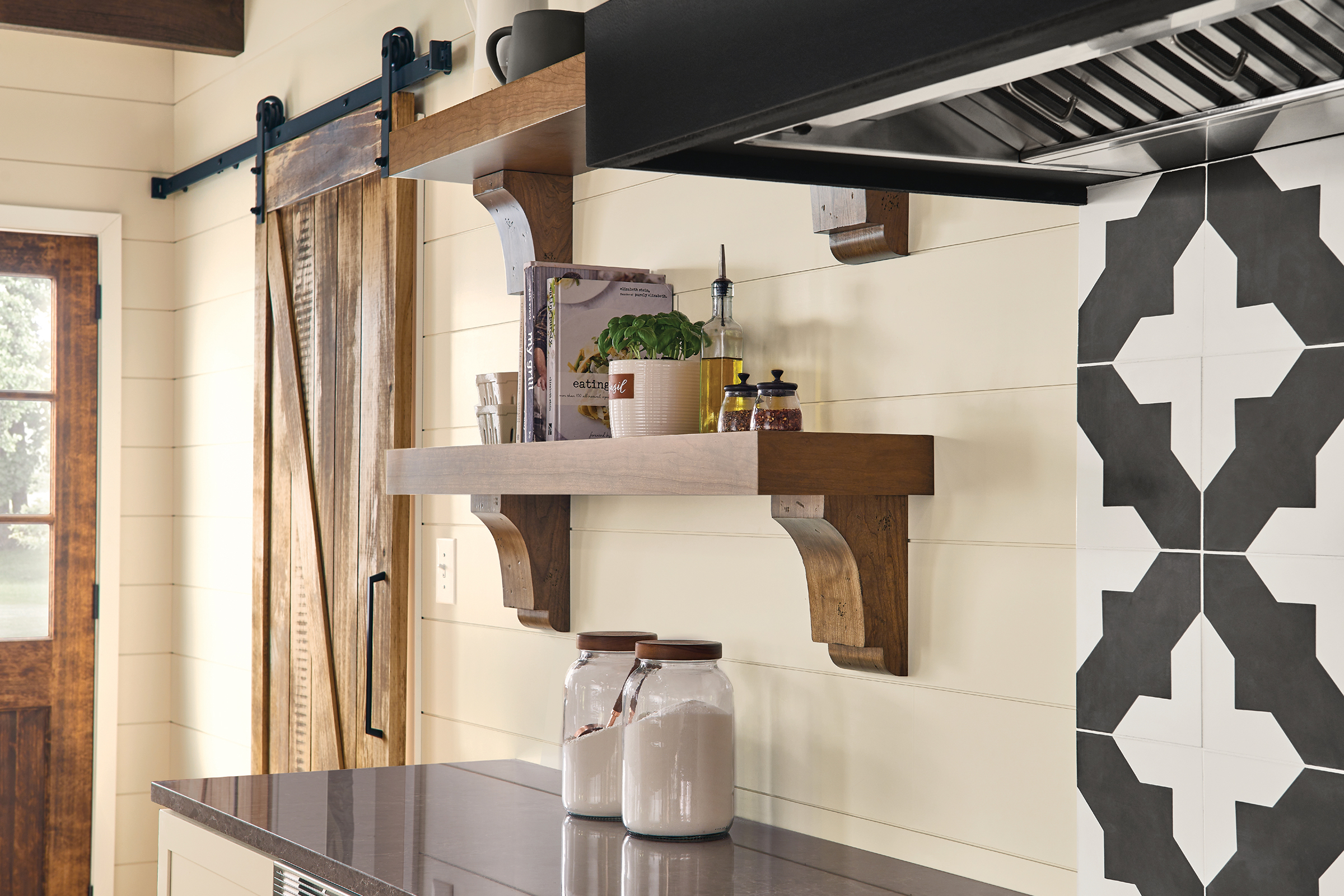 Aged Bourbon is a stain-based specialty finish that gives antique character to new wood.
Invest in the details.
Final touches can make all the difference in creating a more luxurious design. For example, open kitchen shelving is a hallmark of the farmhouse vibe. Take it a step further by matching the finish of your farmhouse kitchen shelves to the finish of your cabinets to coordinate the entire look of the room.
---
You may also like:
Ideas on How to Design a Farmhouse-Style Kitchen