Popular Kitchen Layouts: The L-Shaped Kitchen
Posted by KraftMaid Marketing on 18th May 2016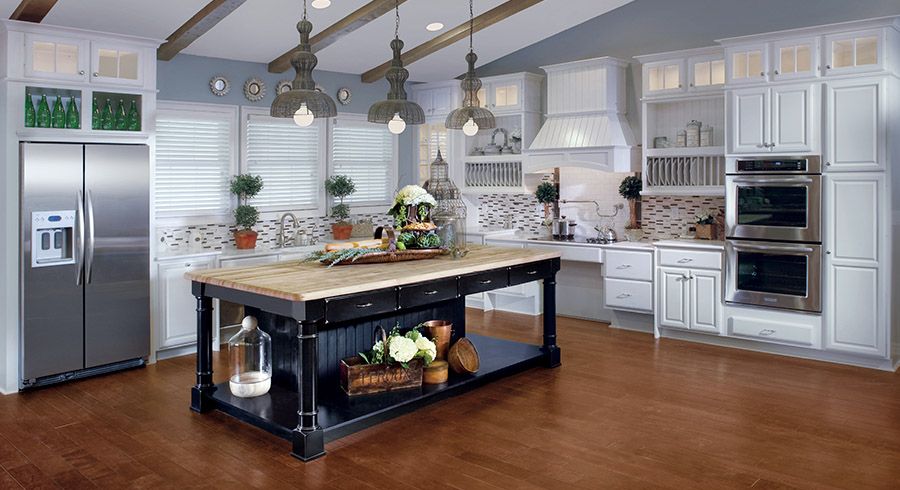 We've already highlighted the 5 Most Popular Kitchen Layouts and explored different U-Shaped Kitchens. This month is all about the L-shaped kitchen and how it could be the perfect fit for your home.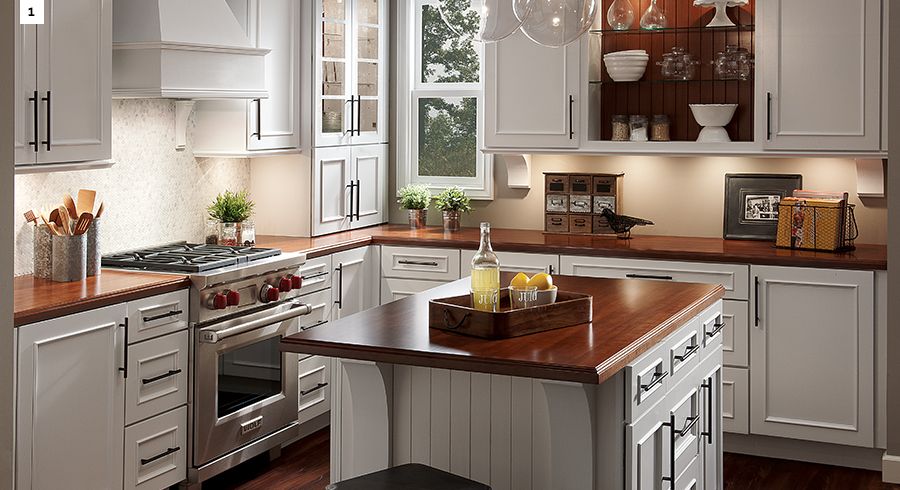 1. SMALL BUT FUNCTIONAL
Some kitchens have just enough space for the essentials, which is why the L shape is perfect for smaller kitchens. The island in this kitchen can be used for both a working space and dining area.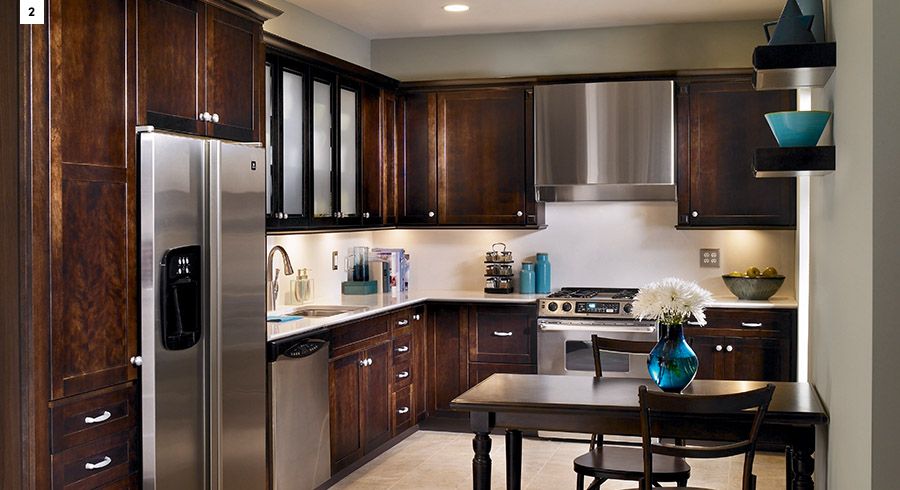 2. EASY ACCESS
Everything you need is within reach in this L-shaped kitchen. With storage space surrounding all major appliances, busy moms and home chefs can easily navigate cabinets and drawers to find the tools they need to prepare a great meal.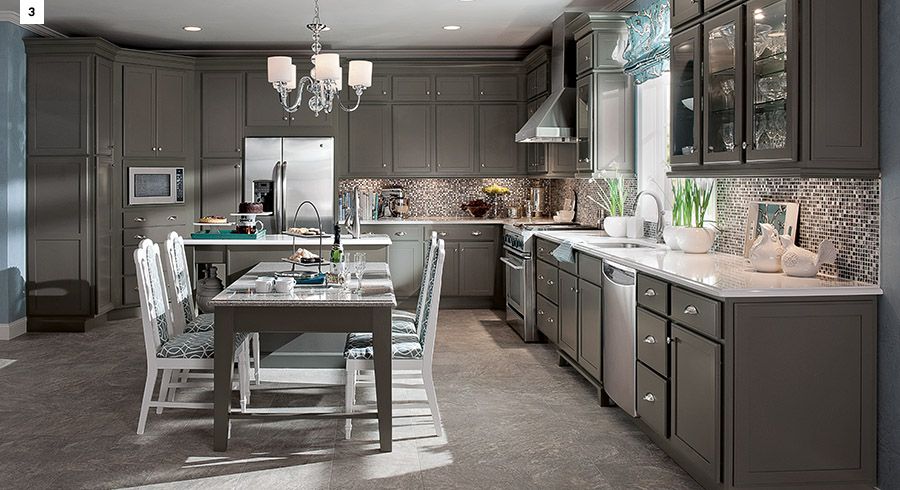 3. MORE FLOOR
Even a larger kitchen can maximize on the L-shaped kitchen layout. The elongated counter space provides an out-of-the-way work area, allowing more room for an island or, in this case, dining table.