Posted by KraftMaid Marketing on 3rd Dec 2015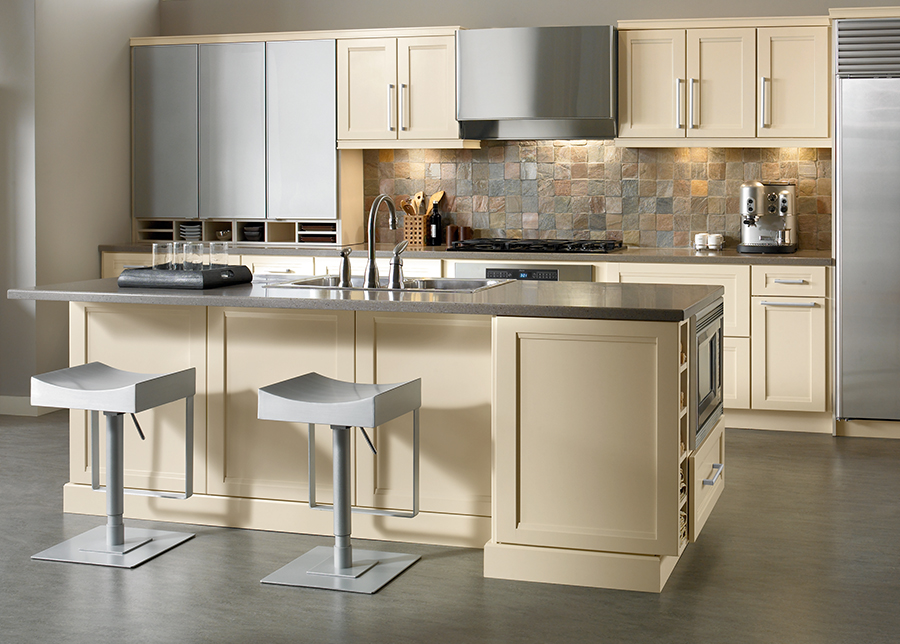 Small but mighty—this striking kitchen has a big personality and functionality to match.
Function or style? You don't have to choose. Whether you have a tiny galley kitchen or are planning a small kitchen remodel, you can have a stylish kitchen and cook in it too. Here are 5 ways to make the most of the space available in a small kitchen layout—from chic sinks to smart built-in storage solutions. Tell us which one inspires you the most in the comment box below.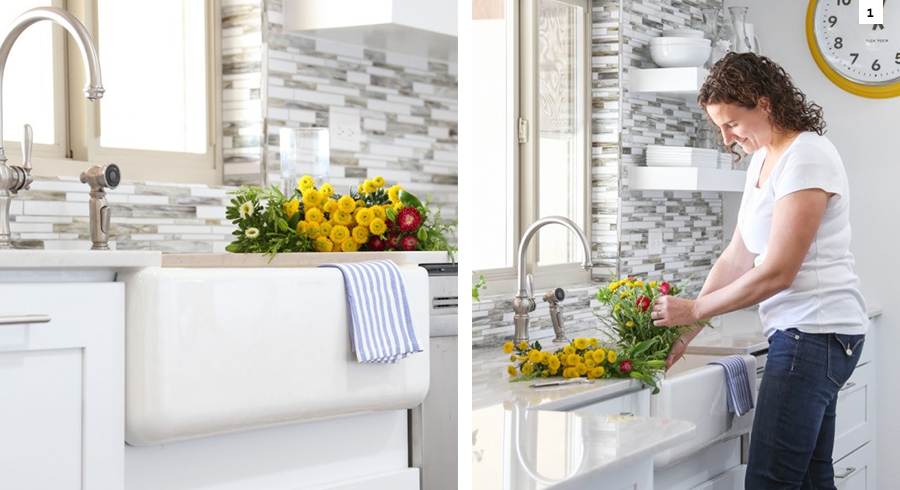 1. SINGLE-BOWL SINK
A foot or more of extra counter space? That's a big win in a small kitchen remodel. It's easy to do by simply going with a single rather than a double bowl for the sink. The best part—there are many small-scale sinks with a big design impact. One of our favorites is a farmhouse-style sink, like the one shown here, in a special sink base that makes installation easy.
2. HARDWORKING PENINSULA OR ISLAND
Instead of opting for a galley kitchen, try opening up the room and adding a multi-purpose peninsula or island. The one shown here contains a sink, prep area, office space, recycling center, pull-outs and other storage. It even has a stool so someone can hang out while the cook prepares a meal.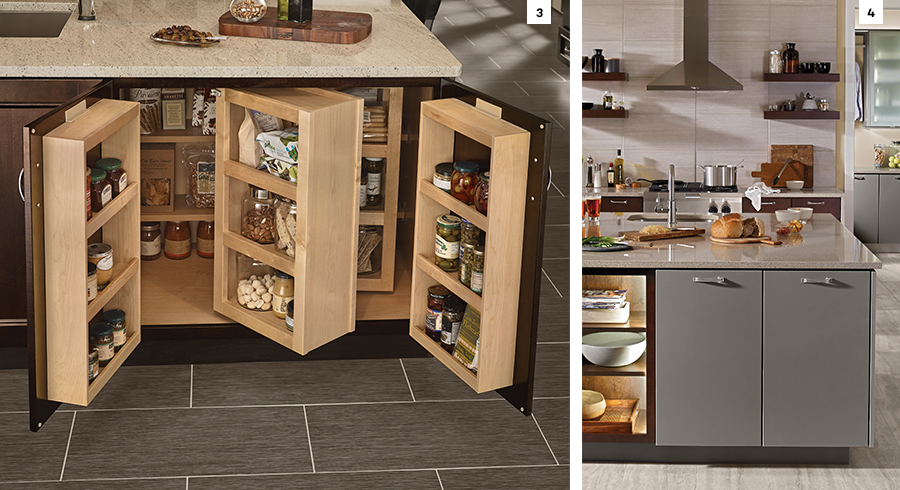 3. PANTRY CABINETS
No space for a walk-in pantry? No problem. A pantry cabinet can be added to a base cabinet—or even a peninsula or island—to make it hardworking. (See how it all comes together!) This multi-storage pantry has inserts that rotate and fold so you can fit a lot in while keeping it organized and easily accessible.
4. SIMPLE HARDWARE
It may seem like a small detail—but we are talking about small kitchen ideas here. In a narrow galley kitchen or small kitchen layout, it's easy to bump into bulky knobs and handles. Keep things looking and feeling sleek by choosing a simple option like this Tide Bar Pull. High-gloss cabinets and natural lighting also help open up a tight kitchen.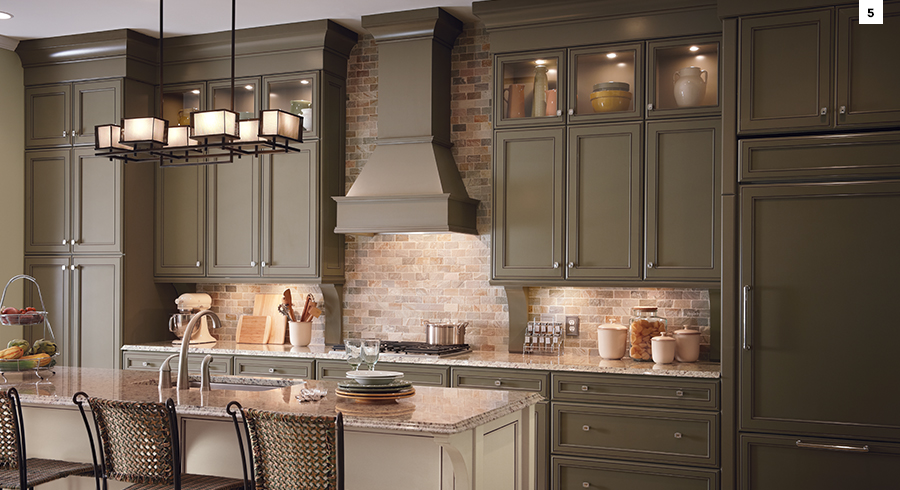 5. CABINETS TO THE CEILING
Don't sell yourself short. Take cabinets all the way up to the ceiling and add an extra vertical footor two of storage. Even if you can't access them easily, the top cabinets provide much-needed storage in a small space and are great for storing seldom-used items like party platters or holiday tableware. Plus, one-touch auto-open cabinets—that open and close with the touch of a button—can make those hard-to-reach spaces easier to get into.